Created on Tue, 08/11/2015 - 1:37pm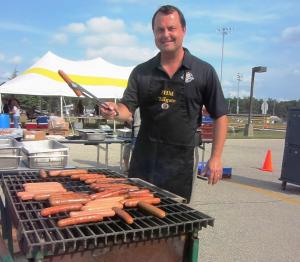 Brats and sauerkraut? Dogs and chips?  It won't matter which you choose, you'll have a great tailgate experience!
Join us on Friday, August 28, from 5:00 – 7:00 p.m. in the big tents behind the Educational Services Center (ESC) at 55900 Bittersweet Rd., Mishawaka.
That's plenty of time to grab dinner for the family, visit with friends and get your seat inside TCU Freed Field before the 7:30 p.m. kick-off.