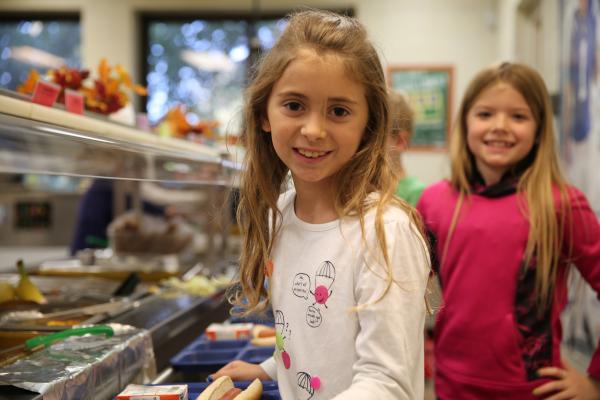 2021-22 School Year
All student meals at P-H-M will be FREE until further notice thanks to a USDA Waiver. Student accounts will only be charged for ala-carte sales.
---
Lunch
The cost of lunch is $1.90 for elementary and $2.10 for middle and high school.
If you would like to buy a week's worth of meals, the cost is $9.50 for elementary and $10.50 for middle and high school. Reduced price lunch is $.40 for those who apply for benefits and are eligible to receive them.
Snacks & Ala Carte
Snacks at the elementary range from $.25 to $.75 each.
Ala-carte purchases at the middle and high schools range from $.50 to $3.00.  Milk or juice is $.50.  
Additional options for Combo meals are available at the high school priced at $2.25 to $3.00.
Breakfast
Breakfast (available at these elementary schools: Bittersweet, Elm Road, Elsie Rogers, Horizon, Madison, Mary Frank, Meadow's Edge, Moran, and Walt Disney) costs $1.10 full price, $.30 reduced price.
Breakfast is also available at Grissom Middle School, Schmucker Middle School, and Penn High School at a cost of $1.25, or $.30 if eligible for reduced price. 
Payment Options
You can pay for child's meals online using a debit or credit card or by  cash or check at the school. Click here for more details on the payment options.
Meal Price Guidelines
The National School Lunch Program (NSLP) requires school food authorities to establish written administrative guidelines for meal charges. Penn Harris Madison School Corporation will adhere to the meal charge guidelines. Click here to read those guidelines.
*Adobe Acrobat Reader will be required to view pdf documents. If you do not have Adobe Acrobat Reader, please visit Adobe's website, at this link www.get.adobe.com/reader/, to download your free version.