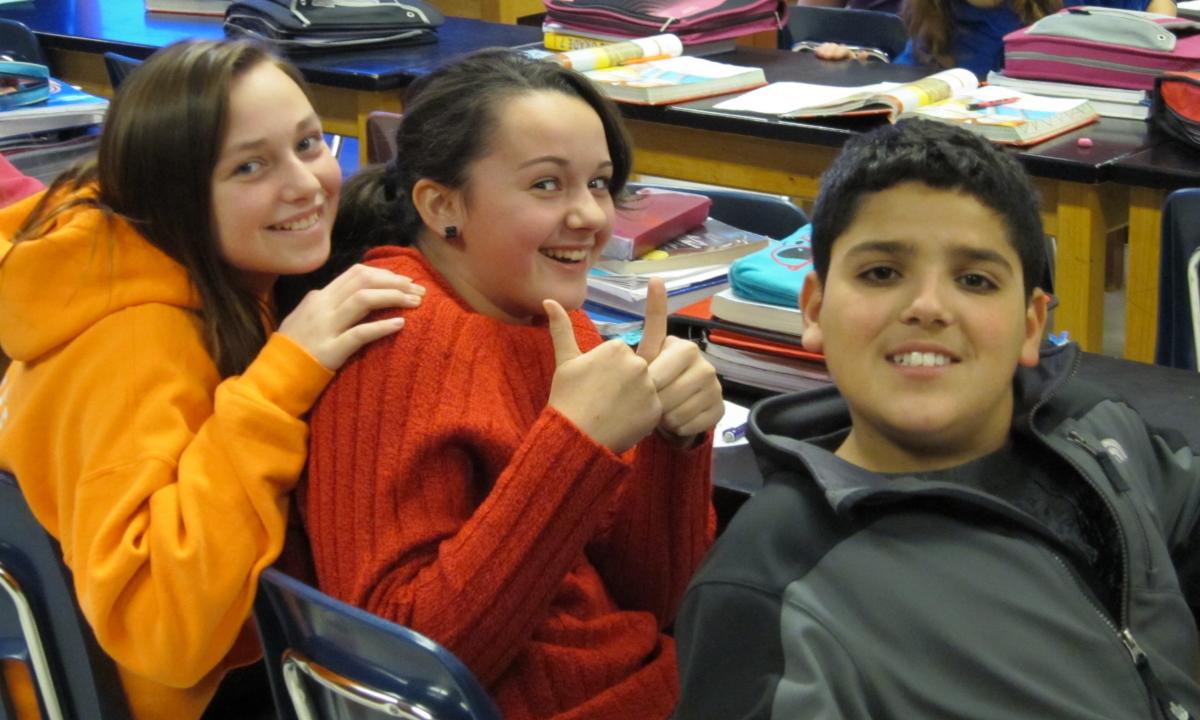 ---
Canvas is an online learning management system (LMS).
P-H-M teachers use it to publish assignments, post grades, and share various educational resources with the students in each of their classes. The information in Canvas is also available to parents! Some parents log in daily to see their student's assignments and progress toward completing coursework. Others sign up to receive automatic notification about certain events, such as assignment due dates.
Chosen to support the district's Chromebook initiative, Canvas delivers much of the coursework that Penn High School students pull up on their digital devices. Our middle school students also carry their own Chromebooks and rely on Canvas for easy access to coursework and a secure way to communicate with their teachers. 
The parents of elementary students are now becoming Canvas users and have the same advantages. Although K-5 daily lessons and learning materials may not be posted there, Canvas will be the "go to" place for eLearning on those days our schools must close due to severe weather.
We encourage elementary parents to test their Canvas log-ins now and become familiar with the program's features before the snow flies!
---
Middle school and high school parents: Remember that Canvas works with the same username and password you use for HAC (Home Access Center).  
Elementary parents:  You too have a HAC log-in! The school provided it to you in a letter that shows your "guardian" username and password. Use your HAC log-in to access Canvas. 
These accounts stay in place, so returning users do not need new log-in information each year!
If you did not receive or you lost your letter, you may contact the school for another copy or you may email familyaccessFamilyAccess@phm.k12.in.us for help. 
---
PARENTS NEW TO CANVAS: Here are answers to some of your frequently asked questions!
How is Canvas different from HAC (Home Access Center)?
Canvas is the online "home" for coursework and communications, including a calendar that shows key dates and deadlines. Canvas may contain scores for specific assignments, quizzes or projects.
HAC is the official "gradebook system" used by the district.  HAC displays a cumulative grade for a class as well as some attendance and discipline information.  Not all the classroom information that is stored in Canvas is carried forward to HAC. Currently HAC is being used to show assignments and grades at the high school and middle schools, but not at our elementary schools. Elementary parents have been invited to use HAC though to view and update their student's emergency and contact information.  
The best way to understand the differences is to use the two programs and see for yourself!
What makes Canvas a great resource for students? Teachers? Parents?
Students are better able to find, organize and plan their work. Parents can find the answer to the question Do you have any homework?—and many others! Teachers can respond to questions, adjust dates and add resources.  All of this makes the learning experience more flexible and more engaging.
Where is Canvas?
Students get there easily with a shortcut loaded on their Chromebooks.  For parents, a link to the Canvas login screen is here and can also be found on the district's website and each of the school's websites.
Here's where to find Canvas when browsing:
Elementary Schools                  
        RESOURCES > CANVAS HELP and RESOURCES > CANVAS LOGIN
Discovery Middle School            
        RESOURCES > A-F > CANVAS
Grissom & Schmucker Middle Schools      
        STUDENTS > RESOURCES > CANVAS
Penn High School                        
       STUDENTS > RESOURCES > CANVAS
P-H-M's home page                    
       PARENTS > PROGRAMS & RESOURCES > CANVAS
And if I need more help?
              Here is a Tip Sheet for using Canvas and setting your preferences for notifications.
This brief slideshow will also help P-H-M parents who are new to Canvas!