P-H-M is widely recognized as the premier school district in this region and has a reputation for excellence! The district earned an "A-rating" from the Indiana Department of Education for the 2018-19 school year and has consistently received an "A" rating every year since 2011!
The Indiana Department of Education and the Office of School Accountability & Accreditation awarded Penn-Harris-Madison the status of a Performance Qualified School District for the 2020-21 school year! In order to be eligible for the performance qualified program, a district must receive an A for the previous school year. A district remains designated as a qualified district until it either receives a C or lower for one school year, or receives a B or lower for two consecutive school years.
U.S. News & World Report "Best Schools" Designations has recently expanded to include elementary and middle schools. With Penn High School earning a "Best High School" designation for several years, P-H-M now has several elementary and middle schools who also have earned this distinction! Data is based on the 2018-2019 and 2019-2020 school years. Ten of our elementary schools rank in the Top 30% of Indiana's public elementary schools and two of our middle schools have earned the distinction of being named a U.S. News "Best Public Middle School" (click for more details). 
Penn High School has national reputation for excellence is based on its outstanding academic, athletic and fine arts programs. Penn has been featured on national TV network news for students' ingenuity and creativity!
In October 2019, Penn students were highlighted on CBS Evening News for their work on a service learning project that resulted in building an oversized Incredible Hulk Halloween wheelchair costume for a 4-year-old boy with cerebral palsy. The interdisciplinary project brought together art/sculpture students with robotics/engineering students; the lessons taught transcended the classroom.
Based on Spring 2021 ILEARN results, P-H-M is in the state's Top 6% among public school districts, Top 3% of all public school corporations passing ELA and Top 7% of all public school corporations passing Math. See P-H-M's 2021 ILEARN Highlights below:
2021 School Specific ILEARN Highlights
Entire School (public) passing both ELA & Math – ​Northpoint #1, Prairie Vista #4 

Entire School (public) passing ELA – Prairie Vista #2, Northpoint #3

Entire School (public) passing Math – Northpoint #5

3rd Grade (public) passing both ELA & Math – Prairie Vista #3, Northpoint #4

3rd Grade (public) passing ELA – Madison #1, Prairie Vista #4

3rd Grade (public) passing Math – Prairie Vista #3

4th Grade (public) passing ELA – Prairie Vista #3

5th Grade (public) passing both ELA & Math –  Mary Frank #1, and  Entire school – Mary Frank #1

5th Grade (public) passing ELA – Mary Frank #1, and Entire school – Mary Frank #3,  Northpoint #4 

5th Grade (public) Passing Math – Mary Frank #3

7th Grade (public) Passing Math – Discovery #2
Superintendent Dr. Jerry Thacker often speaks about P-H-M's "Triangle of Success" connecting students, teachers, parents." It is this collaboration and relationships that has lead to our students being college and career ready.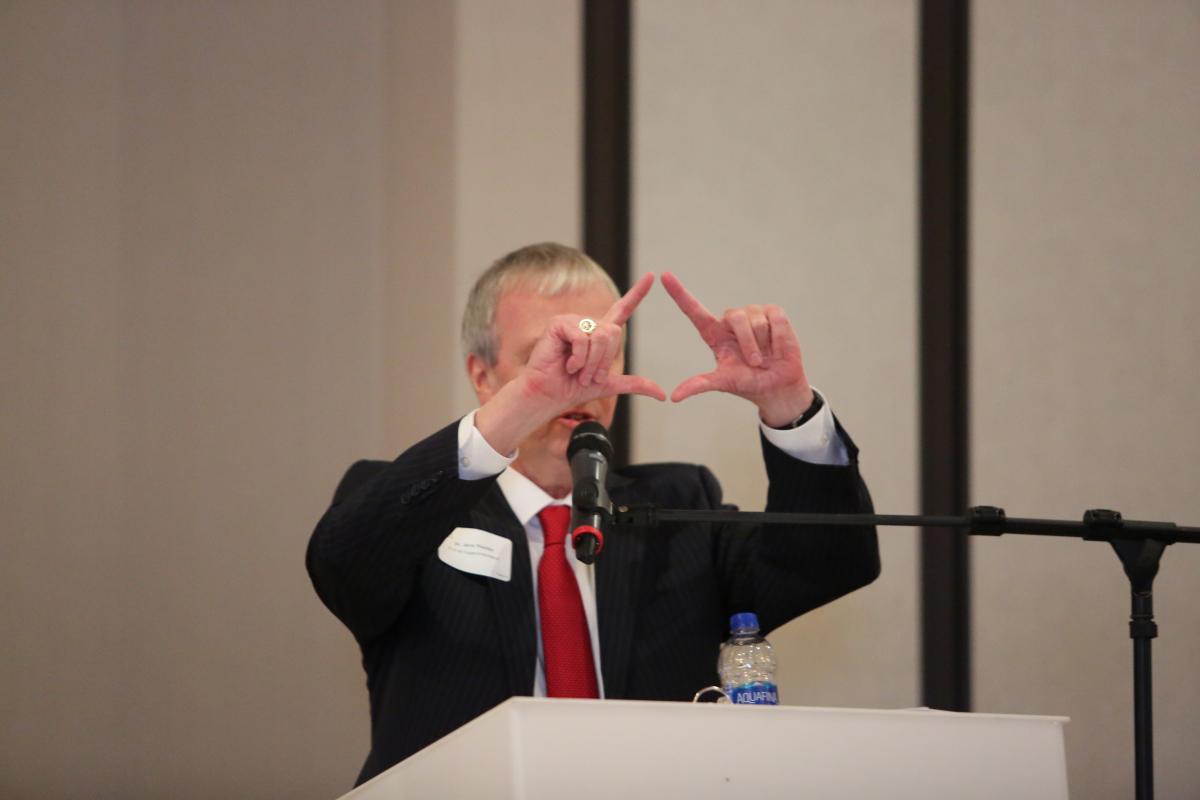 Excellence Happens Here!
An "A" rated school district 
Nine "A" rated schools for the 2018-19 school year: Bittersweet, Elm Road, Elsie Rogers, Horizon, Moran, Northpoint and Prairie Vista Elementary Schools, along with Discovery Middle School and Penn High School. Bittersweet and Elm Road Elementary Schools both attained an "A" rating which is a grade level higher than their 2017-2018 accountability grade.
Five "Four Star" Schools for the 2017-18 school year, as named by the IDOE are: Discovery Middle, Horizon Elementary, Northpoint Elementary, Prairie Vista Elementary and Penn High School. 

More than 85% of Penn students graduate with Academic Honors, High Honors, or Technical Honors

Penn High School is 14th in Indiana, #1 in the South Bend Area, and in the nation's top 40% as ranked by US News & World Report's 2021 U.S. News Best High Schools listing.  

100% of our teachers are rated Effective or Highly Effective by the IDOE.

1:1 Technology for all students in the school district, at all levels: elementary, middle, and high school!

Both Penn High School and Elm Road Elementary are STEM Certified Schools, meeting IDOE qualifications and criteria.
 
We created the hashtag #PHMExcellence so our parents and families could see the amazing things that their children are doing during the school day. 
Follow us on Facebook, Twitter and YouTube, to see the pictures and video, examples of excellence happening all across our school district every day. You can also click here to see the #PHMExcellence feed of stories all in one place. We take pride in how our students, teachers and staff achieving academic excellence every day at all levels!
Nationally-ranked Schools 
Award-winning Staff
College and Career Readiness
Penn High School supports college and career readiness with its academy structure. The academies serve as "smaller learning communities" where students build relationships while engaged in relevant learning experiences.
Instructional Technology
We provide technology-rich learning environments, equipping teachers, students and classrooms with digital tools and resources.
1:1 Technology for all 11,000 students in the District!

Kindergarten students use mini-iPads to practice skills and gain proficiency

Grades 1-5 use Chromebooks  in the classroom to access classwork and resources

Every student in grades 6-12,  about 6,000 students, are issued a personal Chromebook for use at school and home!

Every classroom is equipped with interactive whiteboards and digital projectors

All elementary schools are equipped with microphones to 

Our schools include state-of-the-art science labs, digital production/broadcast studios and high-tech engineering/design spaces
Enrollment
Moving to the area and need to enroll your child(ren)? Click here for a one-stop source of all the information you need to register your student(s). Families who live within the district's boundaries are welcome to go directly to the school to enroll their children at any time or, during the summer months, by coming to the Educational Services Center at 55900 Bittersweet Road, Mishawaka, IN 46545.
Outside of the P-H-M District, but interested in enrolling your child(ren)? P-H-M is the district of choice for parents of more than 1,000 out-of-district students currently attending our schools.  
 
We continue to admit non-resident students each year in accordance with Board Policy 5111. Once admitted, non-resident students who remain in good standing may continue attending at P-H-M until they graduate high school. There is no application fee or tuition expense. 
 
Those interested in non-resident enrollment are encouraged to review the non-resident student application process, and take note when the annual application window opens and closes, and at which grade levels openings exist. 
---
Follow the links below to learn more about Penn-Harris-Madison School Corporation!
---
Penn-Harris-Madison School Corporation • 55900 Bittersweet Road, Mishawaka, Indiana 46545 • (574) 259-7941 •  Fax (574) 258-9547
---