Posted: Tuesday, November 14, 2023 - 6:17pm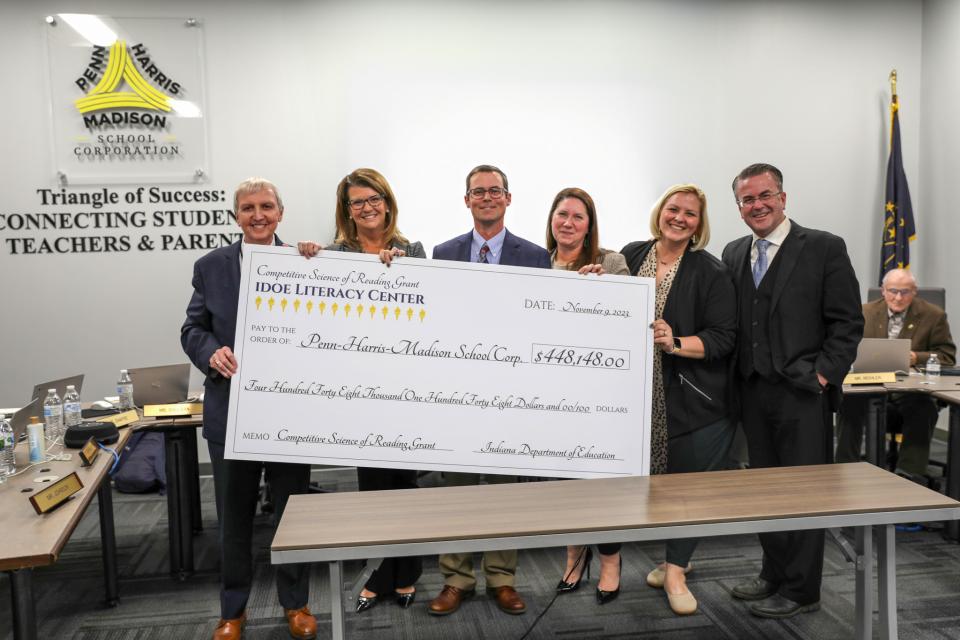 At the Board of School Trustees Meeting held Monday, November 13, several individuals and groups were recognized or presented.
Assistant Superintendent Dr. Heather Short, Director of Professional Development & Student Learning Dr. Lavon Dean-Null, and Director of Literacy Ryan Towner were recognized for  recently receiving the 2023-2024 Competitive Science of Reading Grant Notification from the Indiana Department of Education's (IDOE's) Literacy Center. P-H-M's Learning Division applied for the grant and received full funding for $448,148! The money will be used to pay for Science of Reading tools and resources, teacher professional development, and materials from LETRS for teacher training/background knowledge.
Teachers who were recently received the Fall 2023 P-H-M Impact Awards were recognized. Everyone was present except for Penn High School's Dr. Lee Morris. Click the teachers name below to see the growth they helped their students achieve.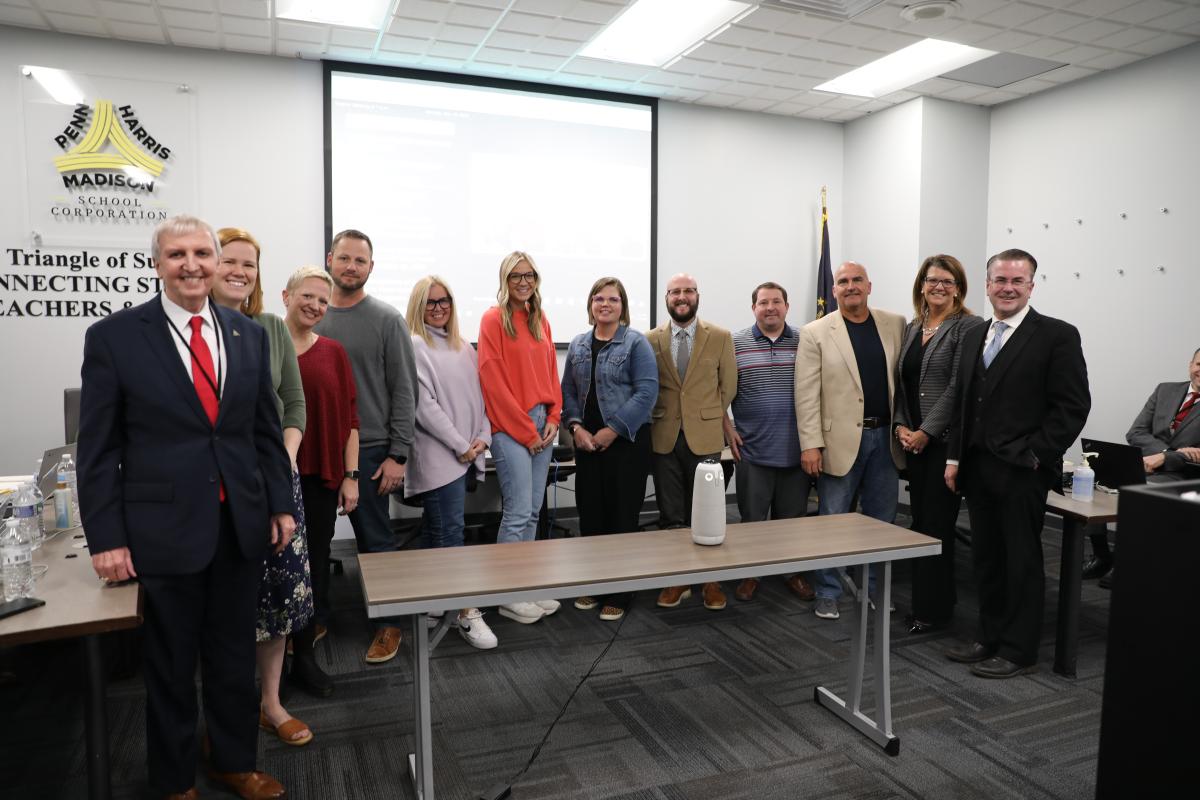 Brian Griman, College Algebra, Pre-Calculus & Trigonometry, and Calculus course at Penn High School
Tony Krupa, 8th grade Math at Schmucker Middle School
Melisa Bennett, 2nd grade, Moran Elementary School

Matt Serge, 3rd grade teacher, Walt Disney Elementary School

Kara Flanagan, 1st grade, Elsie Rogers Elementary School

Josh Kelver, 8th grade ELA teacher, Grissom Middle School

Lexie Banks and Erin Horvath, 5th grade co-teaching team, Mary Frank Elementary School

Dr. Lee Morris,  9th grade Early College Biology, Penn High School
From September 15 – October 12, Dr. Thacker surprised teachers who had the most student growth. He surprised the teachers listed above by showing up, unannounced, in their classrooms to present them with the awards. All the impromptu presentations are captured in this highlight video below. Click to watch …
Penn High School's World Languages and Health and Human Services Academies gave presentations. Several students spoke about their experiences with the academy courses and how its helped them in their day-to-day lives and help them decide on future careers. One student signed part of her presentation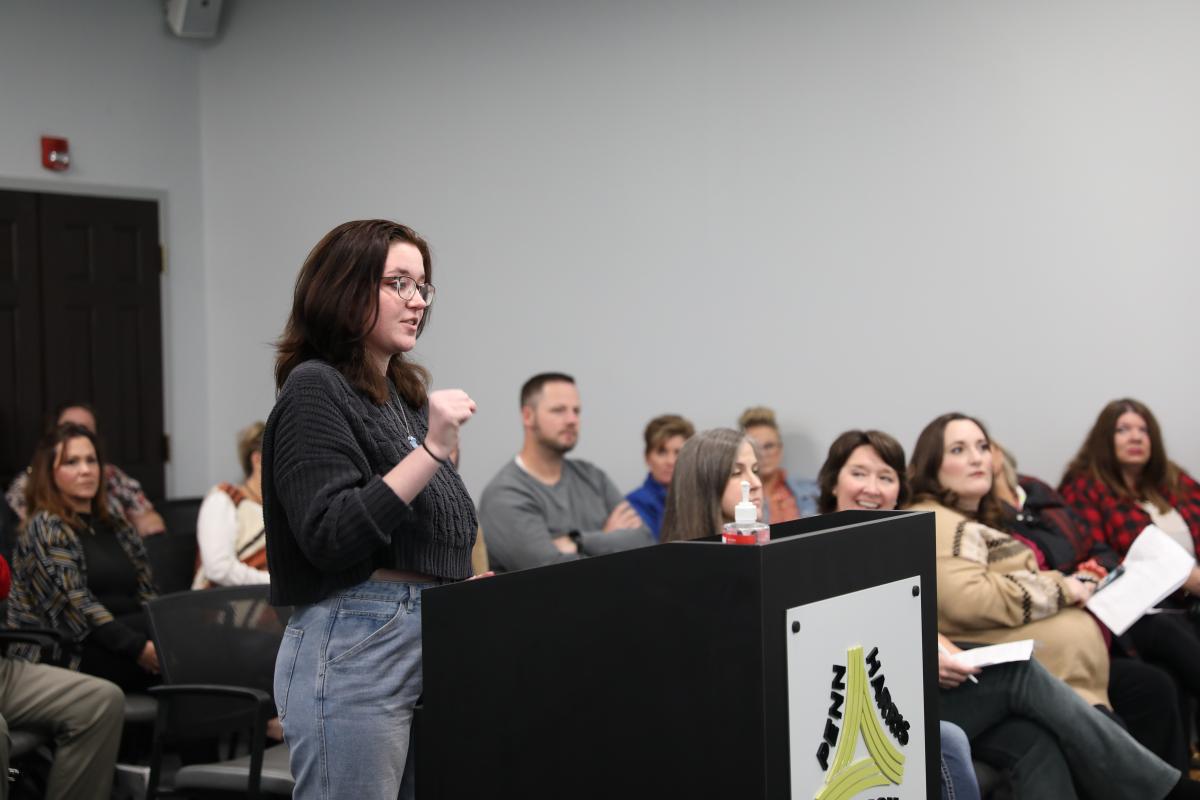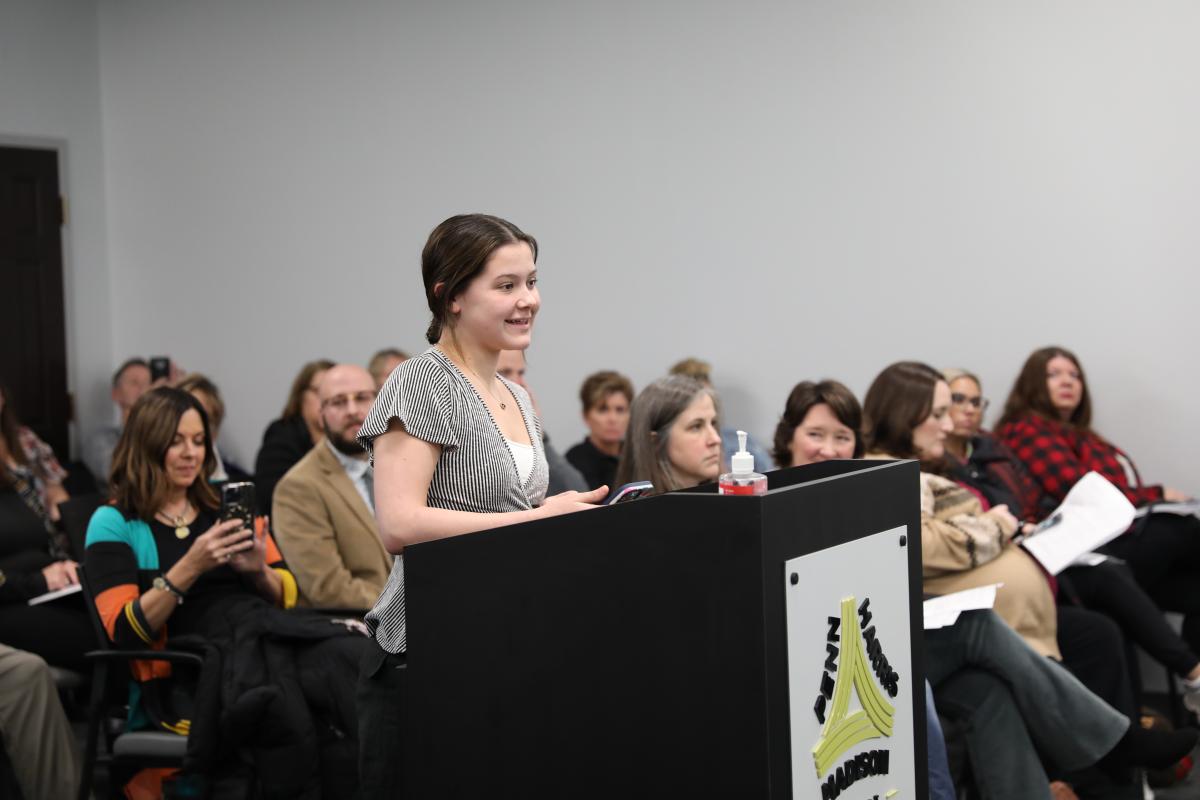 Penn High School Senior Bella Bauer also gave a presentation on Epilepsy for Epilepsy Awareness Month. Bella suffers from Epilepsy having her first episode in 5th grade. She now hopes to educate as many students, teachers, and members of the public on Epilepsy and what to do when someone has a seizure. She's written a book "The ABC's on Epilepsy." Bella is also a member of Penn's Dance team.