Due to the COVID-19 pandemic, there is limited access to our administrative offices until July.  We have created an easy way for you to complete the registration process electronically.  
---
BACK TO SCHOOL PACKETS
The information in our "Back to School" packets is important and relevant all year round
Please check your child's packet; it includes forms that parents should complete, sign and return
Fees are payable on the first day of school. Please click here for the 2019-20 school year fee information.
If you need to make a payment agreement, please click here. Fees are due in full by Feb. 29, 2020.
Reduced fees are charged to those who apply for the assistance and meet the eligibility requirements
Many of the supplies your child needs will be provided by the school. Teachers will inform when other specific items need to be purchased for a class or lab.
All resident students are eligible for bus transportation. After submitting a request, allow two days to be added to a route.
The Transportation page includes information on Here Comes the Bus and infoFinder i – two online tools for tracking buses
Use the Safe School Helpline to make an anonymous report about school safety
Call the school directly to discuss a safety concern with the principal
You may also contact P-H-M's Director of Safety and Student Services, Mike Seger, at 574-258-9551
 
The school directory lists all schools with addresses, phone numbers, hours, etc. 
The Educational Services Center houses administrative offices at 55900 Bittersweet Road, Mishawaka, IN 46545. Phone 574-259-7941. 
The phone number for the Learning Division is (574) 258-9588.
The staff directory is searchable by last name and provides job titles, locations and email addresses
Help for high schoolers is a phone call away. Reach out to Penn's Main Office (574-258-9503), Counseling Center (574-258-9502), or Student Services (574-258-9524)
---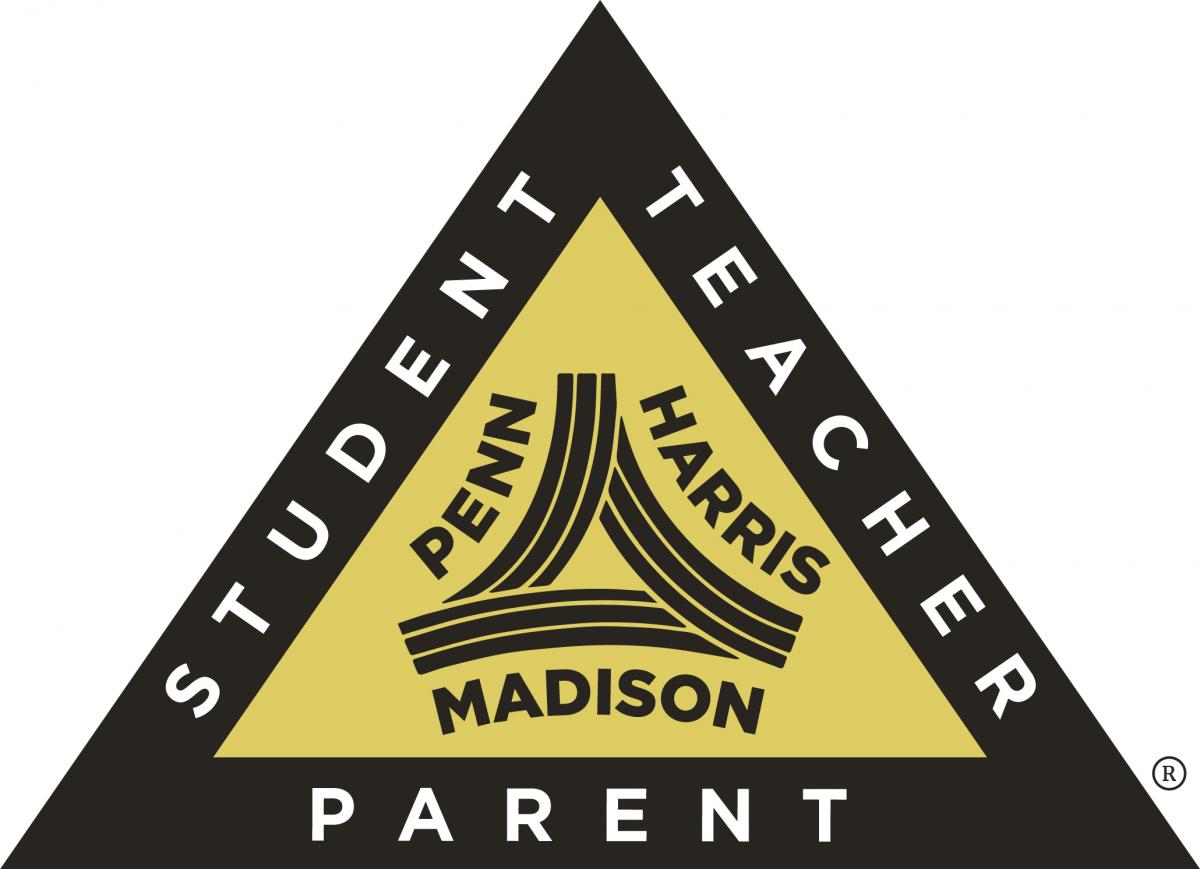 Penn-Harris-Madison's Triangle of Success is built on student achievement, with parent and teacher support.
Success depends on supportive parents … help us help your children!
PARENTS Click here for ways to get connected and stay informed. 
                                            PARENTS Click here for ways to get involved at your child's school. 
---