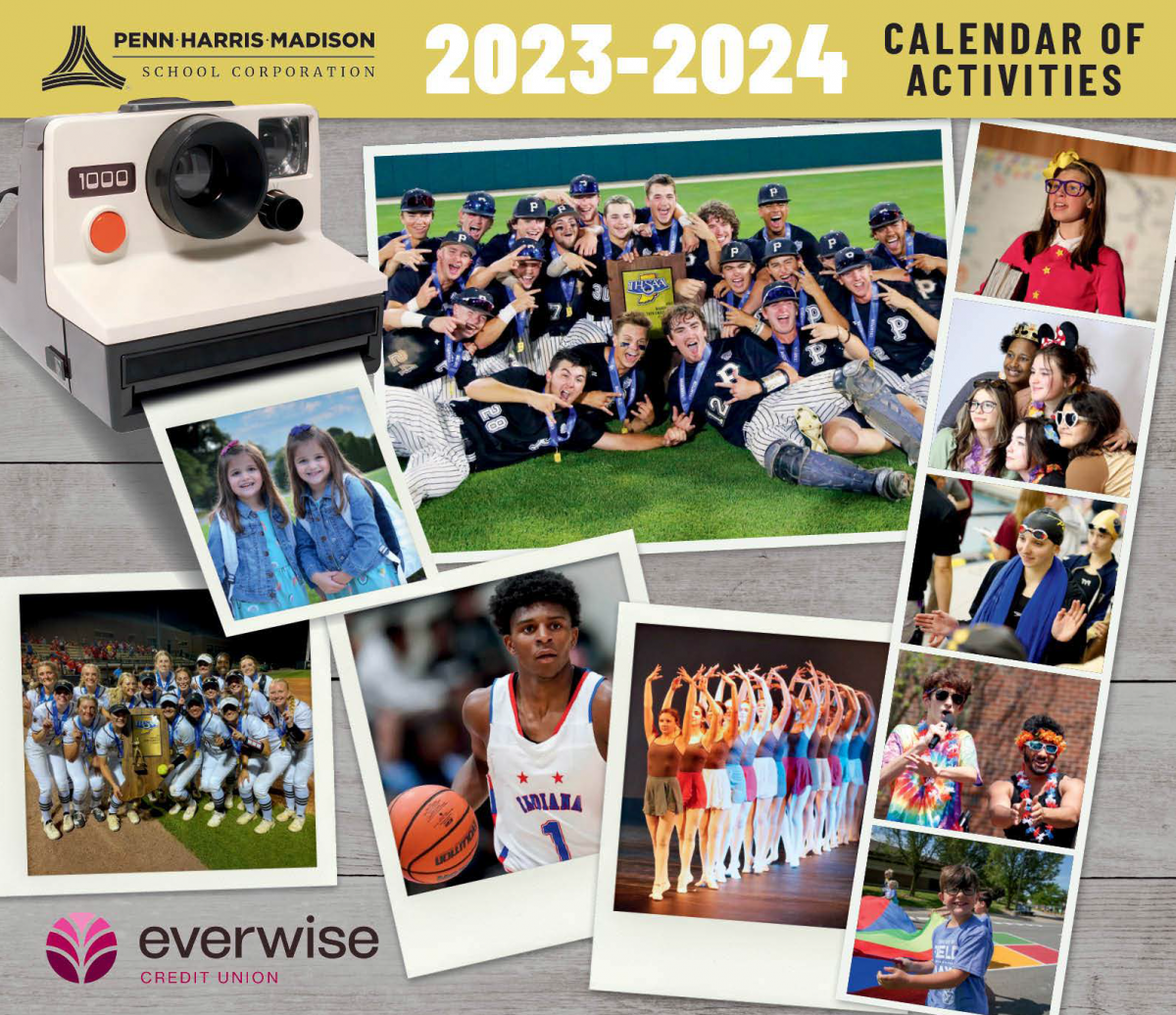 The 2023-2024 P-H-M District Calendar will be mailed to all P-H-M families in late July – early August. In the meantime, please click the image above to view a PDF copy or click one of the links below to view the one page school year calendar or the online Google calendar:
Click to the links below to view the one-page School Year calendars

2025-2026
*As part of the new Indiana law HB-1093, schools are limited to three days of eLearning.  P-H-M Teachers Association worked collaboratively with P-H-M Administration to plan for the 2023-2024 school year.  Penn-Harris-Madison School Corporation will use, if warranted, three weather related days as needed throughout the year.  If additional makeup days are required, they will be added to the end of the school year calendar beginning after the tentative last day of school on May 31.  Principals will communicate with parents eLearning expectations and possible calendar adjustments throughout the year.  

The P-H-M District online (Google) calendar is the most up-to-date. You can add this district and any school calendar to your own personal Google calendar.

Each of our 15 schools also maintains an online calendar that is updated frequently with the school's scheduled activities and event details. You'll need to visit your school's website to add that calendar to your personal Google calendar. 
*Adobe Acrobat Reader will be required to view pdfs. If you do not have Adobe Acrobat Reader, please visit Adobe's website, at this link www.get.adobe.com/reader/, to download your free version.