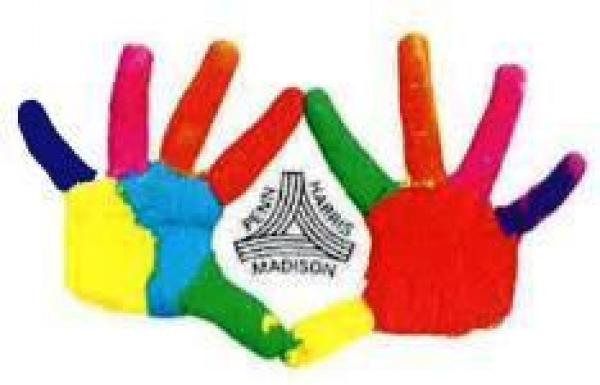 FOCUS AND MISSION 
Formerly known as Growing Together Preschool, Penn PALS Community Preschool honors the same mission: Serving youngsters with special needs in an inclusive setting with their preschool peers, while providing them appropriate challenge, support, and accommodation. 
PALS stands for Promoting Academic Learning Skills to reflect the program's focus on educational readiness. Some other words to describe the Penn PALS experience are IMAGINE, EXPLORE, and ENGAGE! Youngsters who attend Penn PALS Community Preschool at P-H-M learn and grow! 
CURRICULUM
To promote kindergarten readiness for students, we will provide a curriculum crucial for development that includes cognitive, social, emotional, physical and language activities, in an atmosphere conducive to academic and social engagement. 
We will continue to utilize the ISTAR-KR Standards based on the Indiana Kindergarten Standards, SPARK, Everyday Mathematics, Fundations, and Handwriting Without Tears.  
PennPALS Community Preschool is a half-day program.
OPERATING HOURS & AGE REQUIREMENTS
Ages 2 & 3 (child must be two by March 1, 2017): Tuesday/Thursday 9:00-11:30 a.m.
Ages 3 & 4 (child must be three by September 1, 2017): Monday/Wednesday/Friday 9:00-11:30 a.m., Tuesday/Thursday 9:00-11:30 a.m., Tuesday, Wednesday, Thursday 12:30-3:00 p.m.
Ages  3 ½-5 (child must be 3 1/2 by September 1, 2017): Tuesday/Wednesday/Thursday 12:30-3:00 p.m.
Ages 4 & 5 (child must be four by September 1, 2017): Monday/Tuesday/Wednesday/Thursday 9:00-11:30 a.m. or 12:30-3:00p.m.
Questions on eligibility and to get more information, please call (574) 968-9600. 
REGISTER
You can register for PennPALS 2017-18 School Year on Monday, March 13, 2017, 8:00 a.m. – Noon, at the Educational Services Center, 55900 Bittersweet Rd., Mishawaka.
There is a $60, non-refundable registration fee due at registration. You must also bring a copy of your child's birth certificate, immunization record and proof of residency (a copy of a utility bill or lease agreement).
LOCATIONS
These four P-H-M Elementary Schools host the preschool program: 
2017-2018 Registration  ​
CONTACT INFORMATION
Penn PALS Community Preschool
P-H-M Exceptional Education Division
55900 Bittersweet Road
Mishawaka IN 46545
(574) 968-9600
Gena L. Todd, Director Exceptional Education
Caroline Brill, Preschool Coordinator