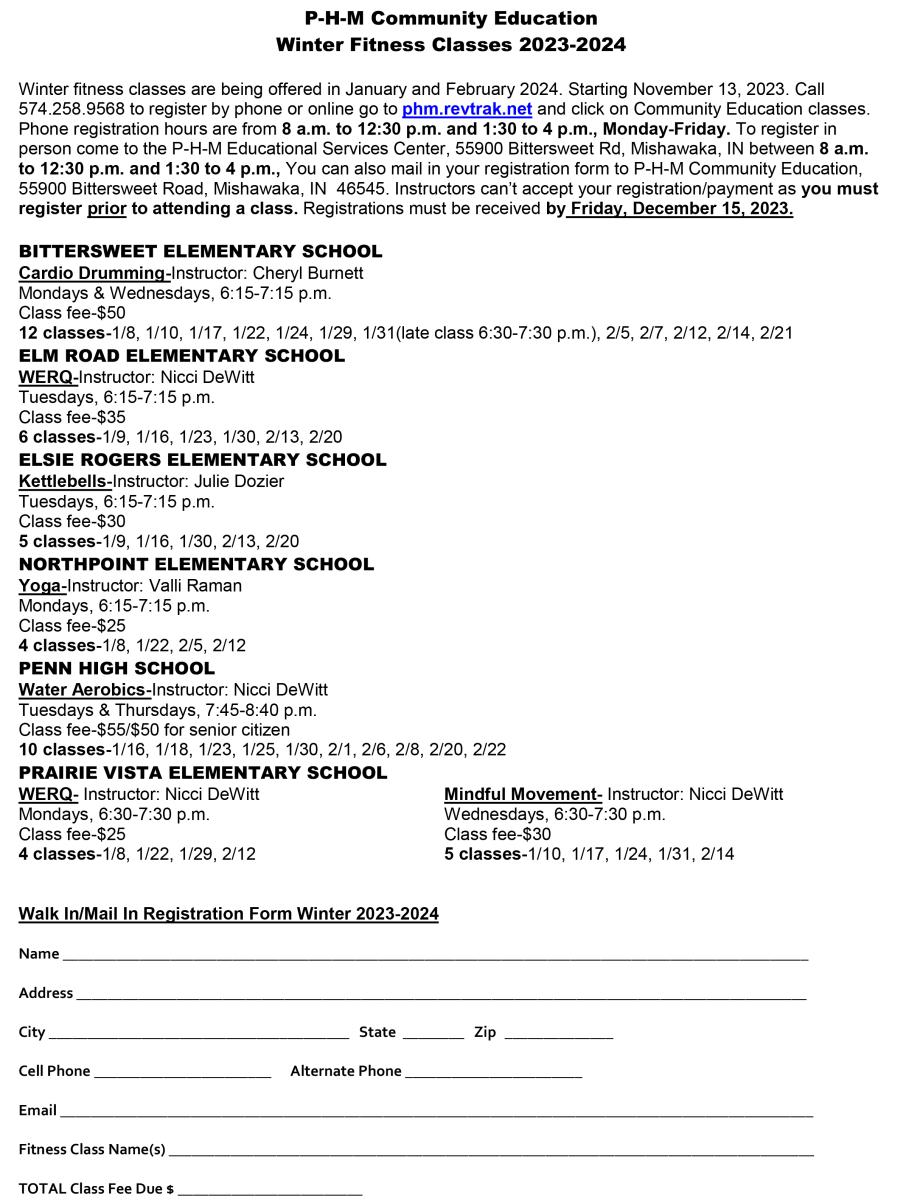 Click Here for the Winter 2023 Fitness Class Schedule!
---
Penn-Harris-Madison School Corporation is proud to provide a wide variety of classes, activities, and even trips to the residents of St. Joseph County and surrounding communities at a nominal cost. These activities are open and available to all area residents; you do not have to be a resident of Penn, Harris, or Madison Townships to sign up!
Most of these activities are available to adults; however some classes, like Babysitting Basics, are also offered to teenagers. In the summer months, we also offer summer camps and other activities for school aged children. These too are open and available to any student in the surrounding area; children do not have to be a P-H-M student or reside in Penn, Harris, or Madison Townships to enroll and participate.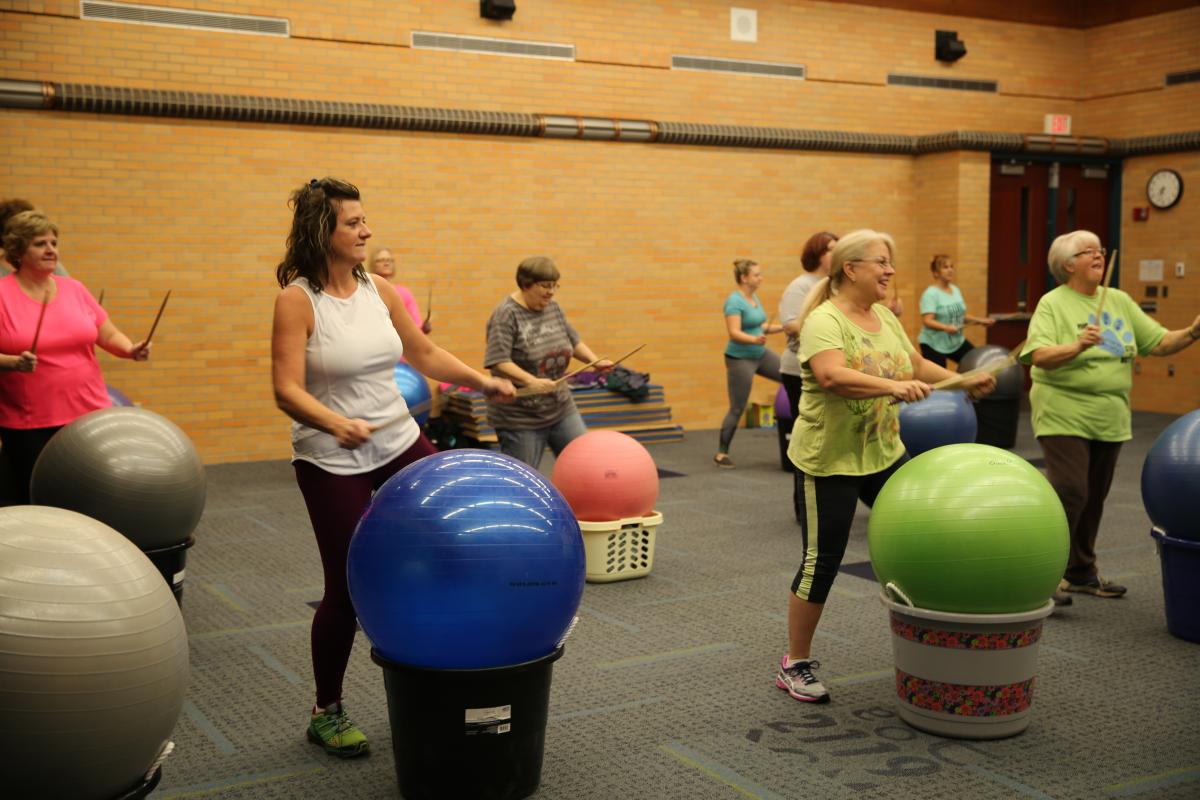 You can register for P-H-M Community Education Classes in one of four ways:
ONLINE:  Click here to use the P-H-M Web Store phm.revtrak.net  Simply create an account, then register and pay for their Community Ed classes online. 
BY PHONE: Call (574) 258-9568 
BY MAIL: Print, complete and mail class registration forms to the address shown below 
IN PERSON: At the Educational Services Center, 55900 Bittersweet Road, Mishawaka IN. Registration hours are 8:00 a.m. to 12:30 p.m. and 1:30 to 4:00 p.m., Monday through Friday. 
QUESTIONS? Call us today at (574)258-9568 or click here to email Jenny Forkner at jforkner@phm.k12.in.us.
---
When the P-H-M School Corporation is closed due to inclement weather ...
In the event the corporation closes school for the day or evening activities are canceled, Community Ed classes will also be canceled. Please note, however, that 2-hour school delays do not affect the Fitness Center.
When schools in the Penn-Harris-Madison School Corporation must be canceled or delayed due to inclement weather, announcements will be posted on Penn-Harris-Madison's main website at www.phmschools.org/. The school district can provide more detailed information than the media can.
Announcements are also made on the local TV stations: ABC 57, WSBT and WNDU.