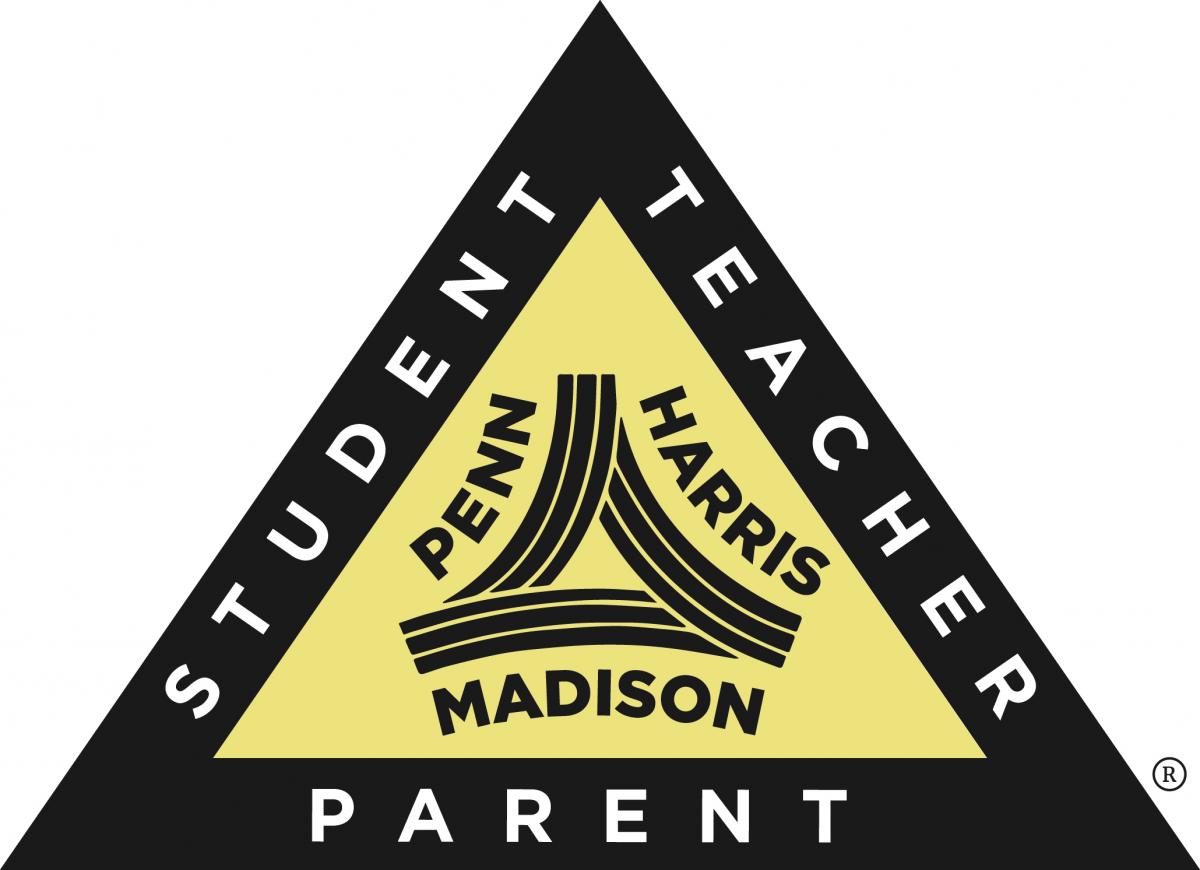 Teachers are an integral part of our "Triangle of Success" along with parents and students-- connecting with parents and students to achieve academic excellence. Excellence Happens Here!
Penn-Harris-Madison School Corporation places a high priority on ongoing Professional Development to ensure teacher success and excellence in education.
100% of P-H-M's teachers were evaluated "Effective" or "Highly Effective"
P-H-M promotes Professional Learning Communities (PLC's) and collaborative planning.
P-H-M provides technology-rich learning environments in our 11 elementary schools, 3 middle schools and Penn High School.
P-H-M values and celebrates diversity.
P-H-M has excellent pay & benefits—the highest starting teacher salary in the area! Click for more details.
Why do our teachers love teaching at P-H-M? Click to watch the video below and learn why, then CLICK HERE TO APPLY TODAY! We're always accepting teacher applications, so get your resume on file with us today!
 
Want to learn more about P-H-M Excellence? Click to watch our Excellence Happens Here video series on our YouTube Channel.
The Indiana Department of Education has consistently recognized Penn-Harris-Madison School Corporation with an "A" rating since 2011—the first year the district rating system was established. We are a suburban school district in Northern Indiana, just outside of South Bend—home to the University of North Bend, Bethel College and Indiana University South Bend. Click to learn more about the South Bend/Mishawaka area. We are about 90 miles from Chicago and 30 miles from the beautiful shores of Lake Michigan. The District covers 135 square miles serving approximately 11,100 students in 15 schools: 11 elementary, three middle and one high school.  Our other points of excellence include:
In grades 3-8, P-H-M is in the Top 6% of public school districts, out of 294 Indiana public school corporations that have grades 3-8 (based on Spring 2018 ISTEP+ results)
For grade 10, P-H-M ranks in the Top 5%, out of 291 Indiana public school corporations that have a high school) (based on Spring 2018 ISTEP+ results)

Six "Four Star" Schools for the 2016-2017 school year, as named by the IDOE are: Discovery Middle, Horizon Elementary, Meadow's Edge Elementary, Northpoint Elementary, Penn High School and Prairie Vista Elementary. Meadow's Edge is one of  P-H-M's five Title 1 schools.

NORTHPOINT ELEMENTARY is a 2016 National Blue Ribbon School,  as well as the #2 elementary school in Indiana (based on Spring 2018 ISTEP+ results)

PRAIRIE VISTA ELEMENTARY is a 2015 National Blue Ribbon School (classified as an "Exemplary High Performing School"), and is among the Top 10 public elementary schools in the state!  (based on Spring 2018 ISTEP+ results)
PENN HIGH SCHOOL is in the Top 10 of Indiana public schools

 and

 the STEM Academy is Indiana's only fully STEM Certified Program
DISCOVERY MIDDLE SCHOOL is a National Blue Ribbon School, the #3 middle school in the state, and one of the Top 50 in the nation
Dr. Jerry Thacker was Indiana's Superintendent of the Year (2012) and Indiana's Outstanding Educator of the Year (2017 and 2013)

P-H-M teachers have been State Finalists for Teacher of the Year and in 2011 a P-H-M teacher was Indiana's Teacher of the Year