NEW for the 2022-23 School Year, P-H-M will utilize e~Funds for Schools to process the district's online payments for sect fees.
e~Funds for Schools will be used to make the following payments:
Early Learning Academy fees

Penn PALS
Parents can either enter through Skyward Family Access to view student related fees.
To get started, follow the following steps:
Step 1: Ensure that you have login credentials to Skyward Family Access
Step 2: Follow this link to e~Funds for Schools
Step 3: Select "Pay for Student Fees"
Step 4: Select "Login to retrieve my information"
Step 5: When prompted, click to sign in to Skyward Family Access
Step 6: Select "Pay for Student Fees"
Step 7: Select your students, add all fees to the cart, then follow prompts to online checkout!
Note: There is a flat fee of $1.50 for payments made when using a checking account. For payments using a credit or debit card, there is a fee of $2.85 for every $100 increment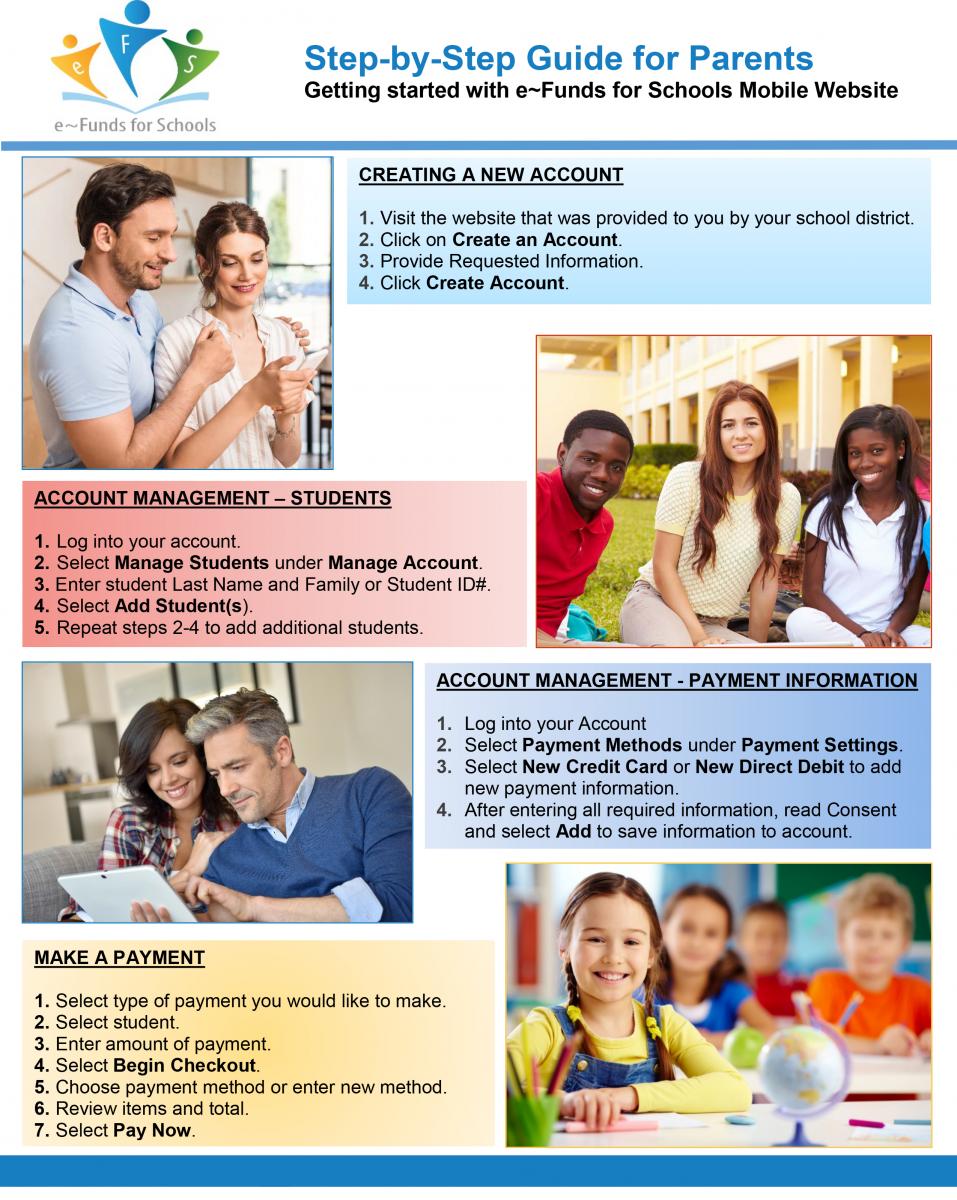 ---
The RevTrak Webstore will remain active and can be used to make payments for other P-H-M services including: student-athlete activities fees, DVT/Planetarium show tickets, Community Education classes, and Summer Camps run by P-H-M's Community Education program.
Note: RevTrak will charge a 3.49% service fee per transaction (no minimum purchase required).
Because select online payments are processed through P-H-M's RevTrak Webstore, in order to use revtrak you will need to set up an account on phm.revtrak.net if you don't yet have one.
---
CUSTOMER SUPPORT:
For e~Funds for Schools or P-H-M RevTrak:
EMAIL: onlinepayments@phm.k12.in.us
CALL: (574) 259-7941
For Skyward Family Access:
EMAIL: P-H-M Help Desk at familyaccess@phm.k12.in.us