Summer School Food Service:
Meals for summer school students will be available at both elementary locations, Walt Disney and Elm Road.
Meals will be free of charge to students
Summer Food Service Program:
The Food Service Department of the Penn-Harris-Madison School Corporation is participating in the Summer Food Service Program.
FREE MEALS will be available to children 18 years of age and under, or persons more than 18 who are determined by a state or local public education agency to be mentally or physically disabled and who participate in a public or non-profit private school program established for the mentally or physically disabled. The program will operate Monday through Friday.
All sites will be closed on Tuesday, July 4, 2023. 
Additional meals for adults will be available for $5.00.
The locations, times and dates can be seen in the graphic below, or click here.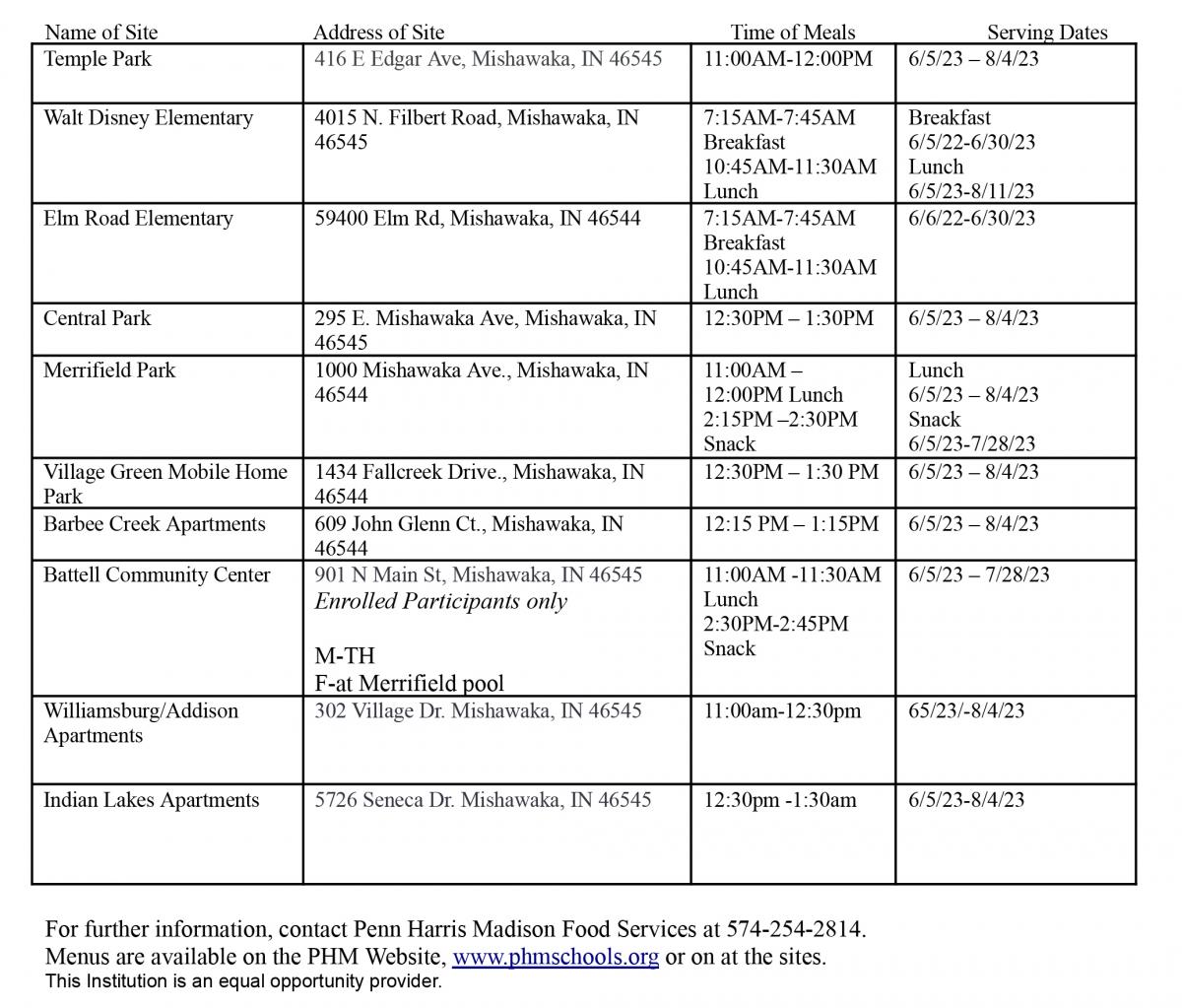 *Menu items are subject to change based on product availability
 
---
For more information contact Penn-Harris-Madison Food Services at 574-254-2814.  
USDA is an equal opportunity provider and employer.
Adobe Acrobat Reader will be required to view this pdf. If you do not have Adobe Acrobat Reader, please visit Adobe's website, at this link www.get.adobe.com/reader/, to download your free version. Or you can stop by the Education Resources Center at  55900 Bittersweet Rd., Mishawaka to pick up a copy. You can also call (574) 259-7941 for assistance.