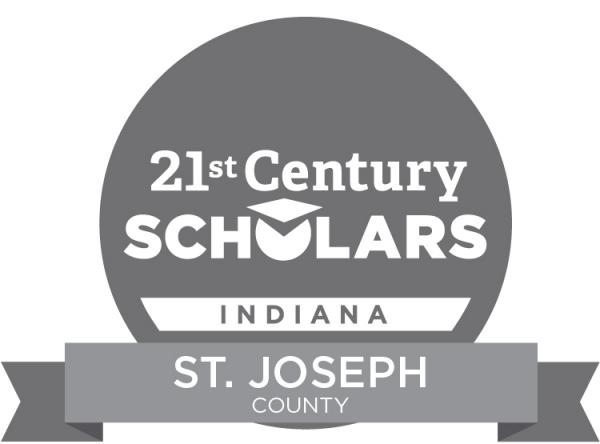 Indiana's 21st Century Scholars Program offers income-eligible Indiana students up to four years of paid tuition at an eligible Indiana college or university after they graduate from high school. Students must be enrolled in the program by 8th grade and the family must meet income eligibility guidelines.
Students enroll in middle. In high school, 21st Century Scholars are connected to programs and resources to help them prepare for college. Once in college, Scholars receive support to complete their college degrees and connect to career opportunities.
ENROLL IN MIDDLE SCHOOL
Click here for more information on eligibility. Your Middle School Guidance Office can also answer more questions about the program and help students who meet the eligibility requirements with the enrollment process.
Click to watch the video below on how to set up your Scholar Track account & enroll today.
Visit learnmoreindiana.org/scholars to learn more about 21st Century Scholars program, and learnmoreindiana.org/scholars/resources/​ for more resources.
---
HIGH SCHOOL REQUIREMENTS
As Freshmen, there are three (3) Scholar Success Programs that students must complete to stay on track for success. By the end of their senior year, students will complete a total of 12 activities to complete to earn the 21st Century Scholarship. Students log their completed activities by logging into their ScholarTrack account to track their progress and completion. Below are some helpful links that not only explain the steps that need to be completed throughout the four years of high school, but also provide access to the resources and tools 21st Century Scholar high school students will use frequently. Students should work with their high school counselor for help or questions completing the 12 activities. 
Click here to review a brochure about being a 21st Century Scholar from enrollment to high school requirements to College Requirements.
Click here to review a brochure that outlines all 12 activities that high schools students need to complete to earn the 21st Century Scholarship (click here for the Spanish version).