Posted: Wednesday, May 9, 2018 - 4:56pm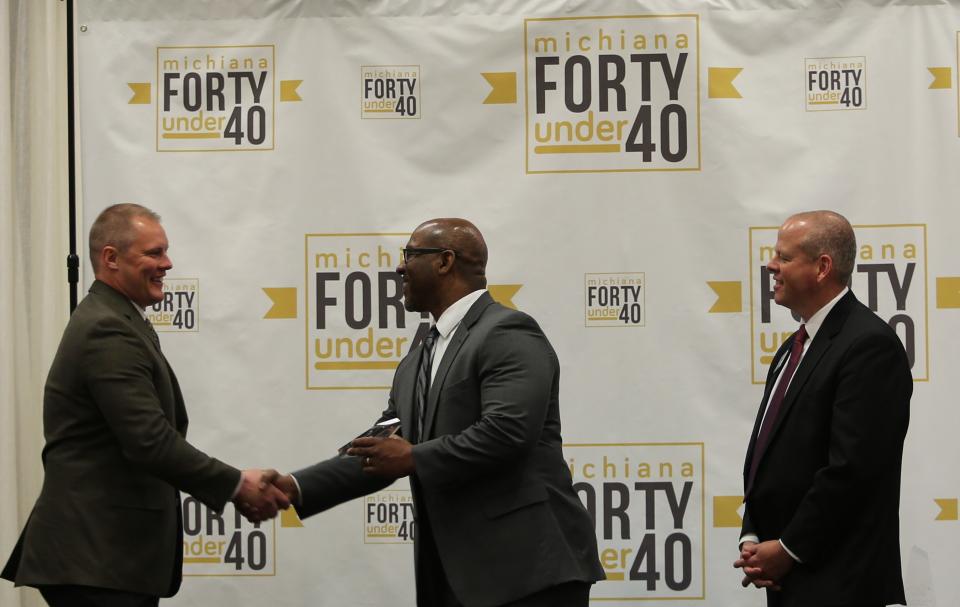 Penn High School's Associate Principal Randy Williams was honored today (Friday, May 11) as a member of the 2018 Michiana "Forty under 40" class as part of the luncheon sponsored by the South Bend Regional Chamber. 
Randy's wife, Bridgette (Asst. Athletic Director at Penn High School), his mother Sandy Williams, his brother David Imus, and his mother-in-law Bonnie Pluta were on hand for today's recognition. Penn-Harris-Madison Superintendent Dr. Jerry Thacker, Penn Principal Sean Galiher, along with several other members of Penn and P-H-M's administration were also present.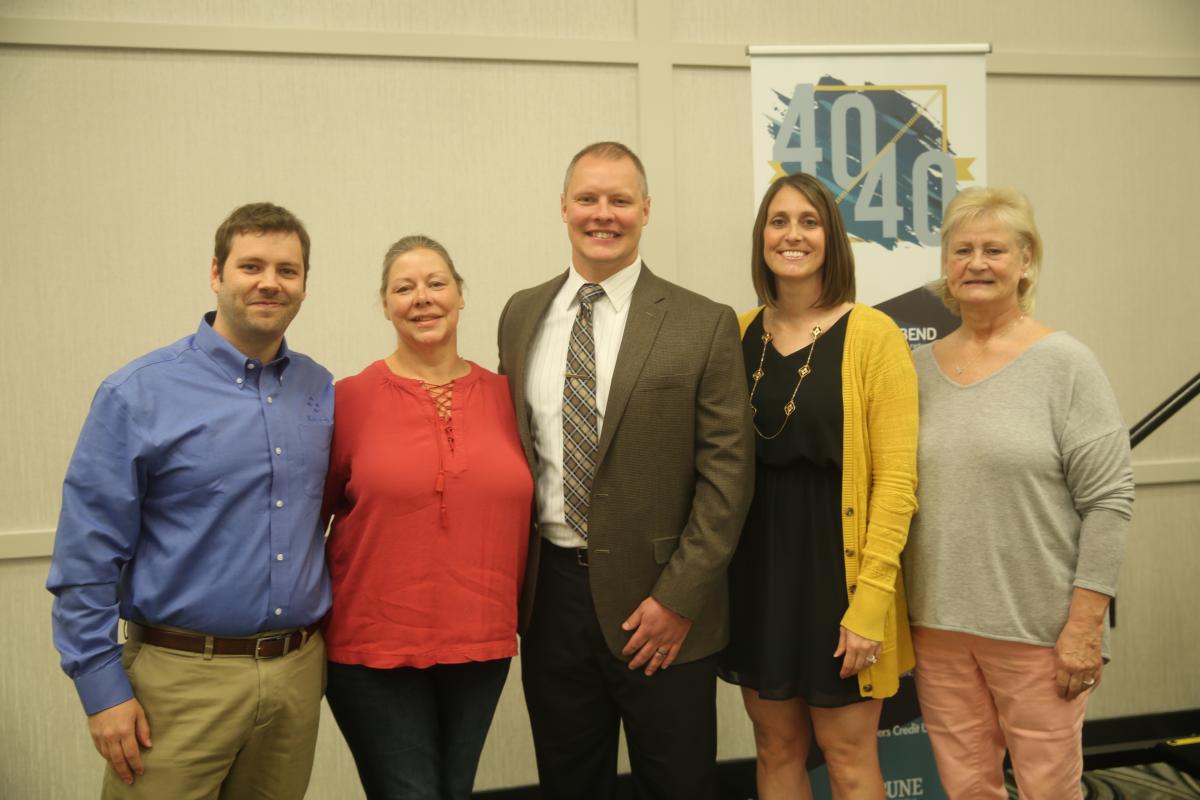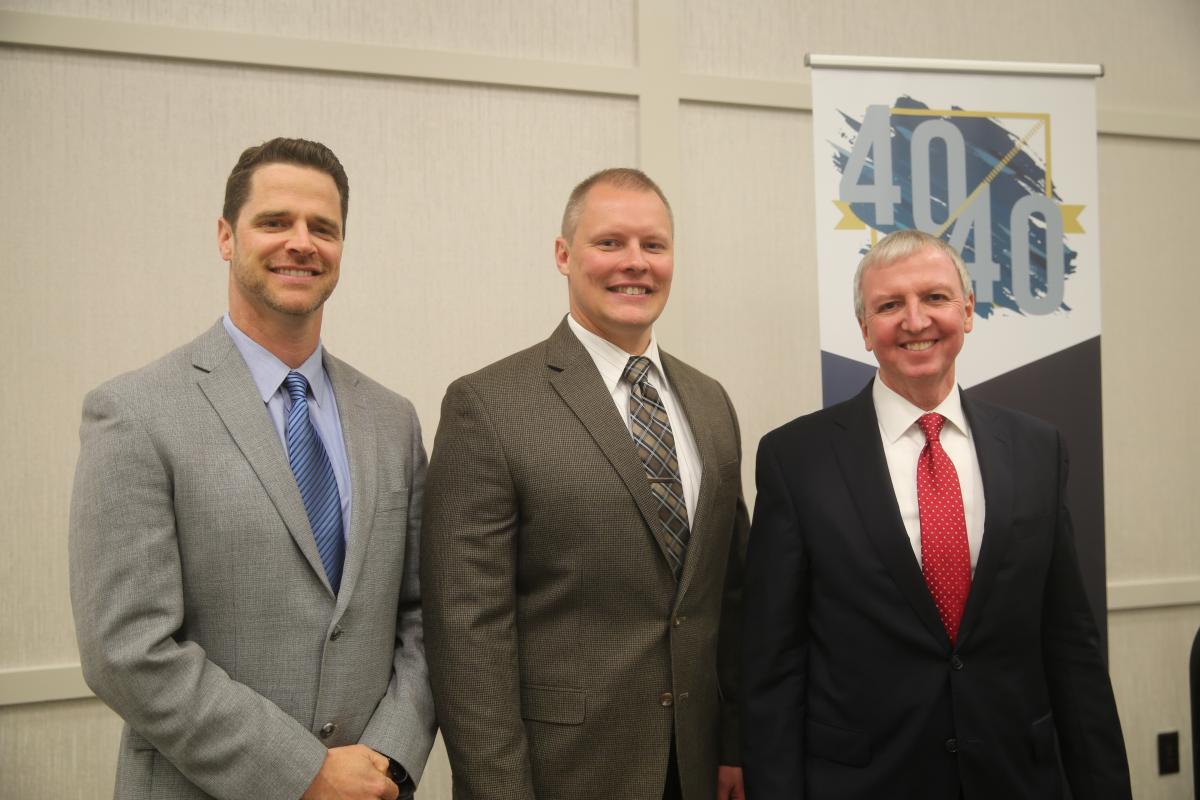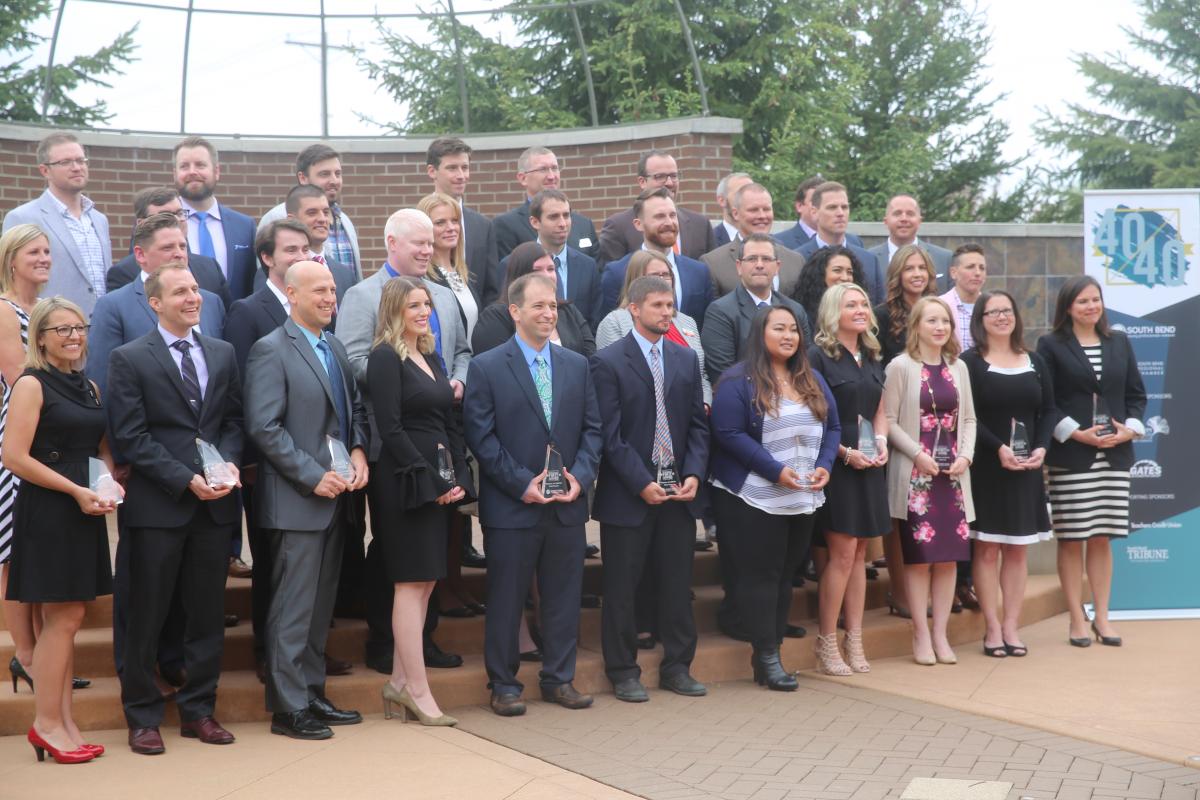 Mr. Williams has been Associate Principal at Penn since 2016 overseeing the Freshman Academy (approximately 850 students) and helps support ongoing professional development for teachers, focusing on the importance of building positive relationships with students in order to increase student engagement and learning. He also oversees the Student Services office, supporting the Deans as they work to implement the Penn positive behavior plan, creating a positive and highly successful learning environment for about 3,500 high school students.
Mr. Williams has been with Penn-Harris-Madison since 2008 when he was hired as a Dean of Students at Penn. As Dean of students, Mr. Williams was instrumental in supporting former Penn Principal, Steve Hope, in utilizing a federal grant to build personalized learning approaches and Penn's academy structure. Under Penn's framework, students start 9th grade as part of Freshman Academy and are offered a supportive school environment where each and every student makes positive connections with teachers and peers, later moving into one of the six academic focused academies (Early College, Fine Arts & Communication, Health & Human Services, Management & Business, S.T.E.M. and World Languages). 
Mr. Williams has also served as principal of Madison Elementary School in 2010 and Walt Disney Elementary School in 2012. During his tenure at Disney, he was diagnosed with Hodgkin's lymphoma. With the support of his school and all of P-H-M, Mr. Williams' persevered and battled back from the cancer in just six months and has been cancer free for nearly three years. In May 2015, Mishawaka Mayor Dave Wood named May 28 Randy Williams Day! The Day was marked with celebration in an all-school assembly with Randy's wife, Bridgette, by his side. Bridgette Williams is one of the Assistant Athletic Directors at Penn. Together the couple have two young children.
Mr. Williams is also involved in the Livestrong program at the South Bend YMCA as well as the Leukemia & Lymphoma Society.
This is not the first time a P-H-M teacher or administrator has been named a member of the "Forty under 40" class. P-H-M's Exceptional Education Program Supervisor Dr. Jenny Sears won last year; former Grissom Middle School Principal Nathan Boyd was recognized in 2016; Sean Galiher, then principal of Schmucker now principal of Penn, was a member of the 2015 class; Dr. Jayson Snyder, then principal of Meadow's Edge now Director of Professional Development was honored in 2014; as was Lavon Dean Null, now principal at Schmucker, in 2013. Prior to that P-H-M's now Assistant Superintendent for Instruction Dr. Heather Short was a member of the 2008 class and Penn teacher and former Spell Bowl coach Pete DeKever was named to the 2007 class.