Posted: Thursday, March 31, 2016 - 2:40pm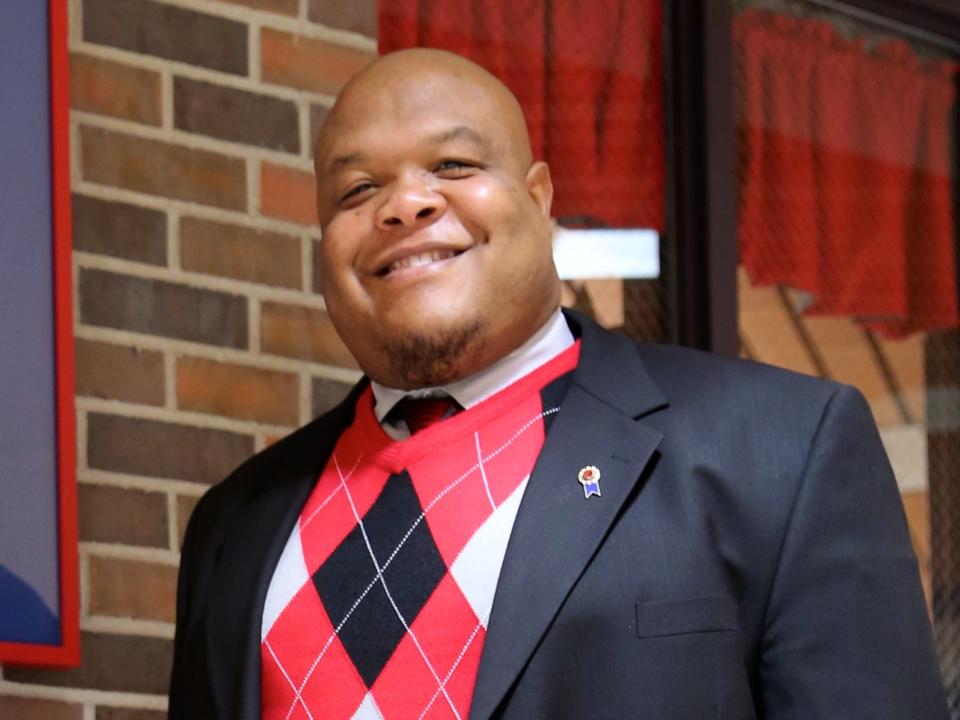 The St. Joseph County Chamber of Commerce named Mr. Nathan Boyd, principal of Grissom Middle School, a member of the 2016 Michiana "Forty under 40" class.
The Michiana "Forty under 40" program is a collaborative effort involving the Young Professionals Network of South Bend, SJC Chamber, Community Foundation of Elkhart County, Gates Automotive Group, the South Bend Tribune and a number of major employers intended to honor 40 young professionals within this region for their contributions and accomplishments in both their workplace and community.
This is not the first time a P-H-M teacher or administrator has been named a member of the "Forty under 40" class. Schmucker Middle School Principal Sean Galiher was a member of the 2015 class; Meadow's Edge Principal Jayson Snyder was honored in 2014, as was Grissom Assistant Principal Lavon Dean Null in 2013. Prior to that P-H-M's Director of Professional Development Heather Short was a member of the 2008 class and Penn teacher and Spell Bowl coach Pete DeKever was named to the 2007 class. 
Mr. Boyd and this year's other nominees will be honored at a Recognition Luncheon which will take place Friday, May 6 at the Gillespie Conference Center.