Posted: Tuesday, May 16, 2017 - 3:12pm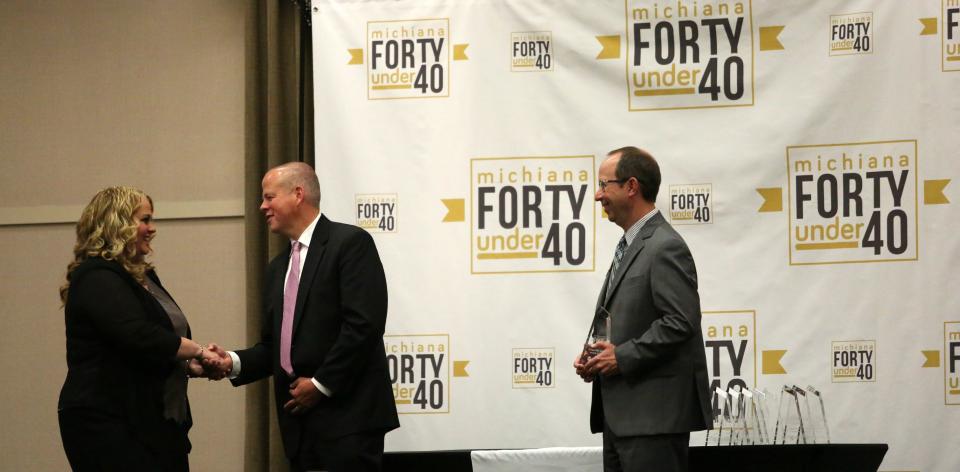 In April, P-H-M Exceptional Education Program Supervisor Dr. Jenny Sears was named a member of the 2017 Michiana "Forty under 40" class. 
Sears is a psychologist who supervises special education programming for all 15 P-H-M schools, along with staff speech and language pathologists, speech and language assistants, psychologists, occupational therapists, and the young adult program.
Today (Tuesday, May 16, 2017), Sears along with the other 39 awardees of this year's class were honored at the Recognition Luncheon. The annual event is hosted by the South Bend Regional Chamber of Commerce.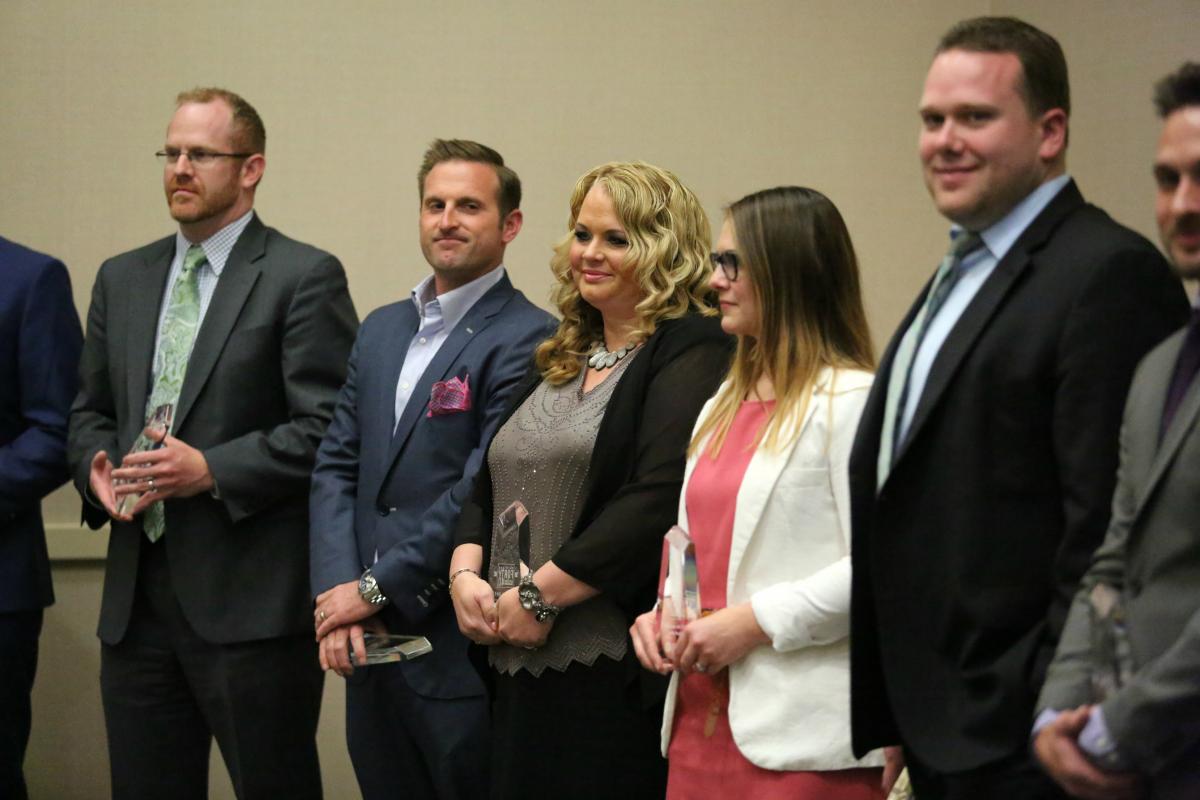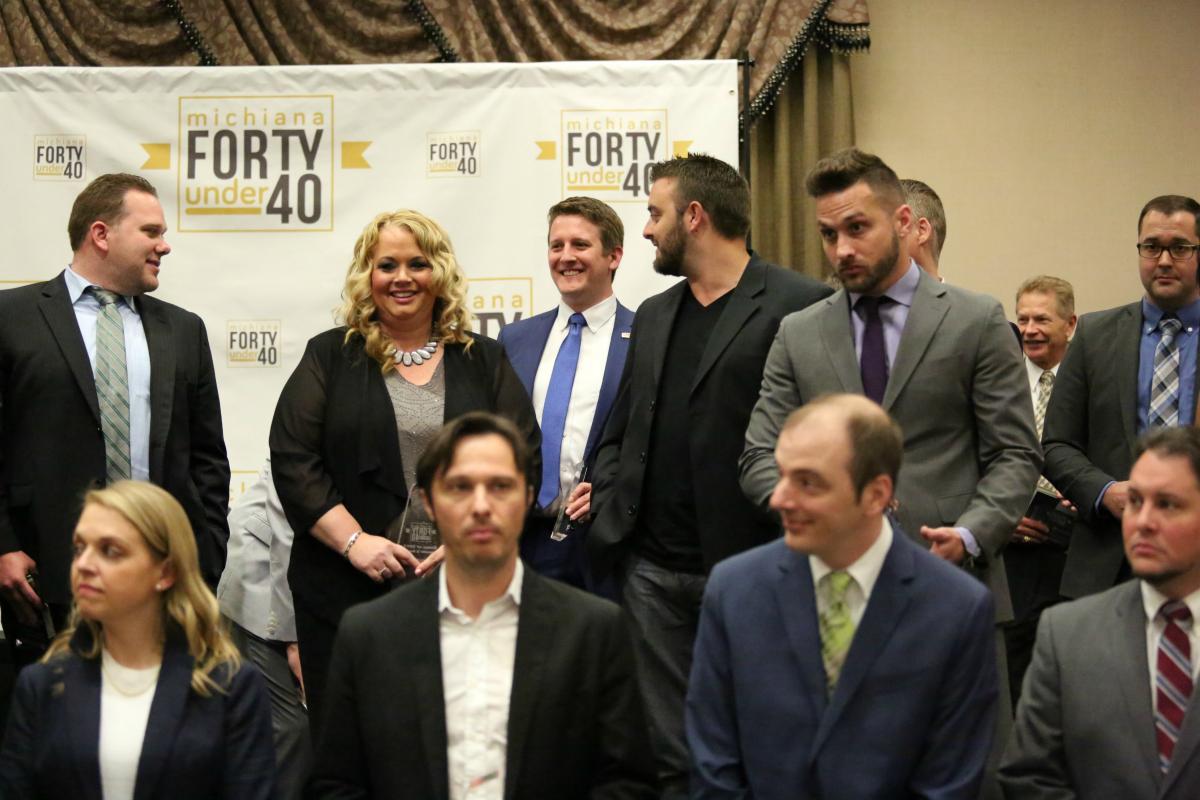 The Michiana Forty under 40 program shines the spotlight on 40 of the area's most talented and dedicated young executives, professionals and leaders who demonstrate career success and community engagement, before the age of 40. This year's class represented a cross section of industries from education to health care to small business entrepreneurs to finance.
This is not the first time a P-H-M teacher or administrator has been named a member of the "Forty under 40" class. Grissom Middle School Principal Nathan Boyd was recognized last year; Schmucker Principal Sean Galiher was a member of the 2015 class ; Meadow's Edge Principal Jayson Snyder ​was honored in 2014 , as was Walt Disney Principal Lavon Dean Null in 2013. 
Prior to that P-H-M's Director of Professional Development Heather Short was a member of the 2008 class and Penn teacher and Spell Bowl coach Pete DeKever was named to the 2007 class. 
Click here to read more about Dr. Sears expertise and background.