Posted: Thursday, May 18, 2023 - 11:31am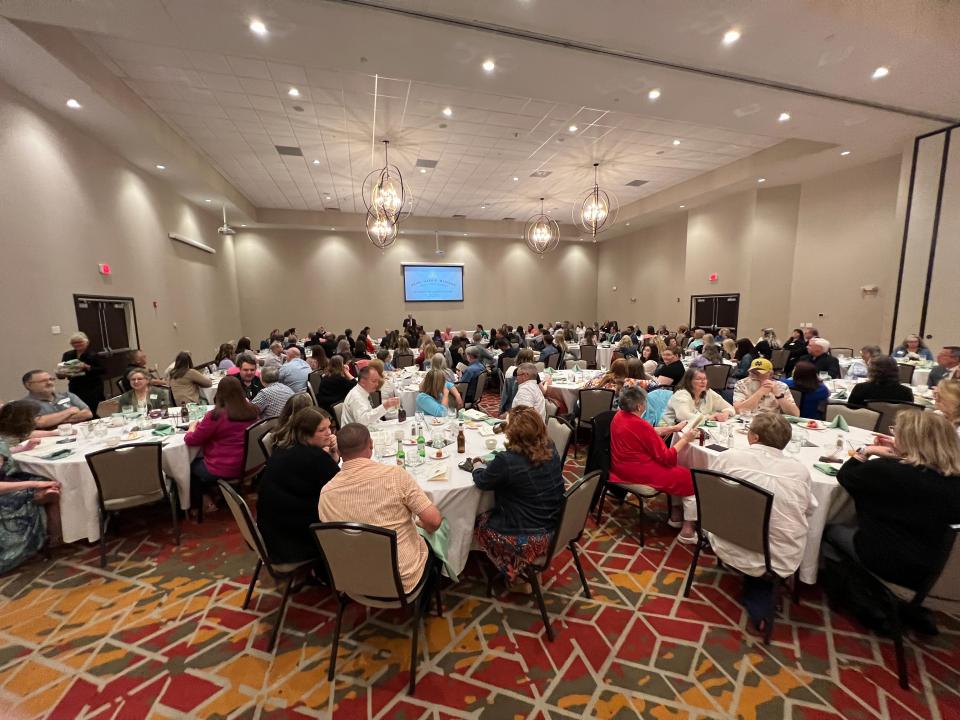 P-H-M's Employee Recognition Program was held Wednesday, May 17. While not all were present, the Corporation as a whole did honor PHM's Teachers of the Years, Employee of the Year, retirees, as well as employees who've been with PHM for 10, 15, 20, 25, 30, 35 and 40 years. Click the links to view the dinner program, photo gallery and videos of the TOYs and EOY.
During the program Superintendent Dr. Jerry Thacker and Board of School Trustees President Chris Riley honored this year's retirees in attendance, as well as Robi Davidson, Elementary Teacher of the Year; Eric Bowers, Secondary Teacher of the Year; and Employee of the Year Julie Mead.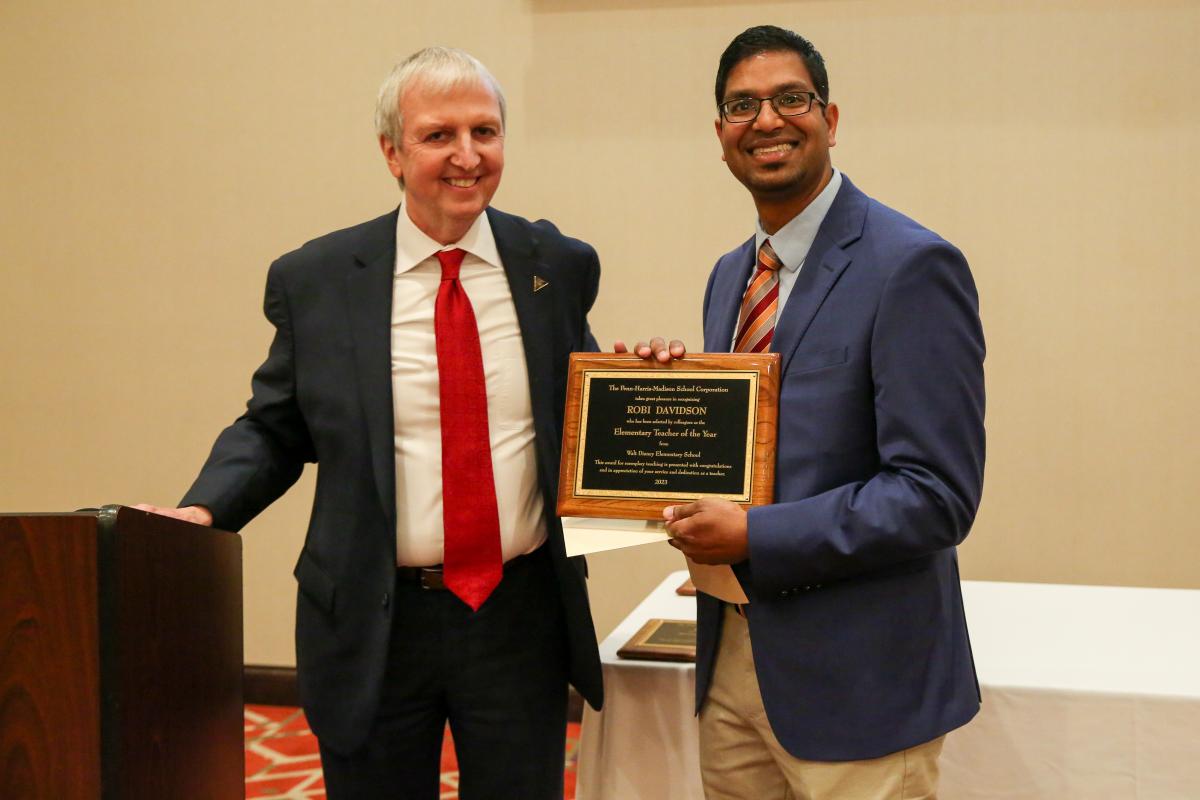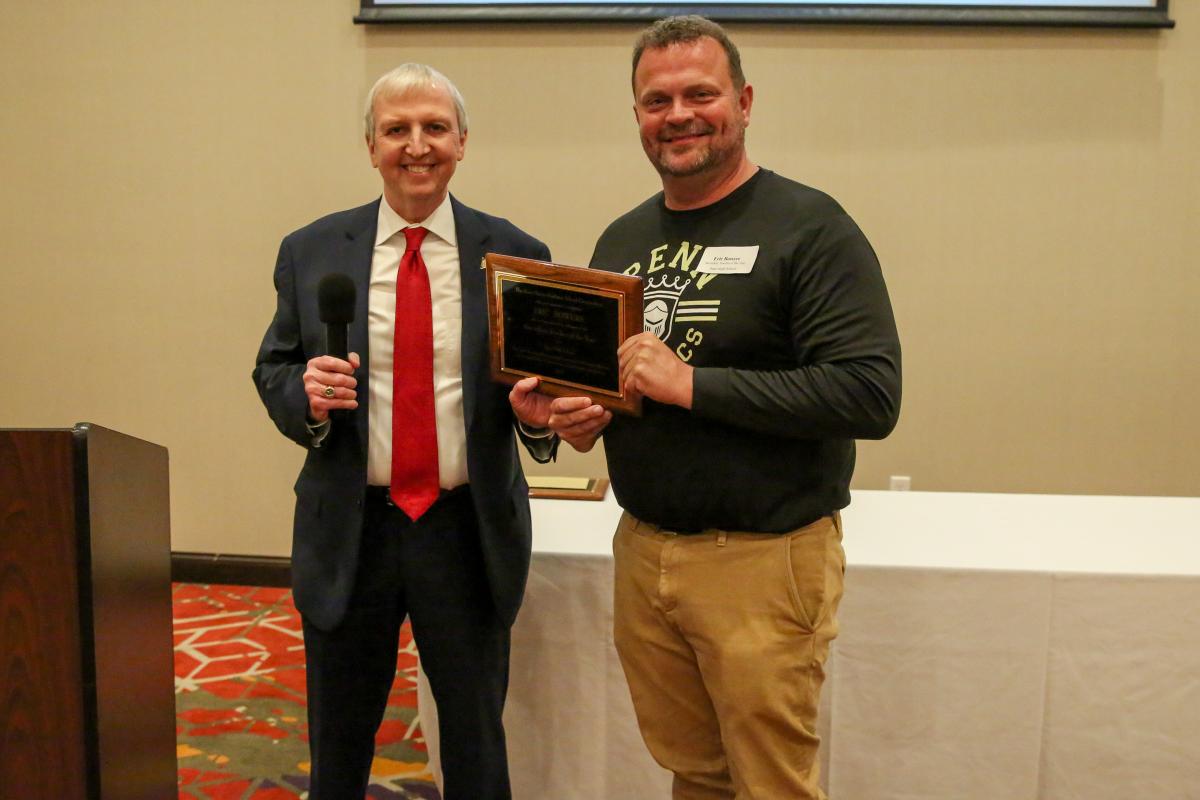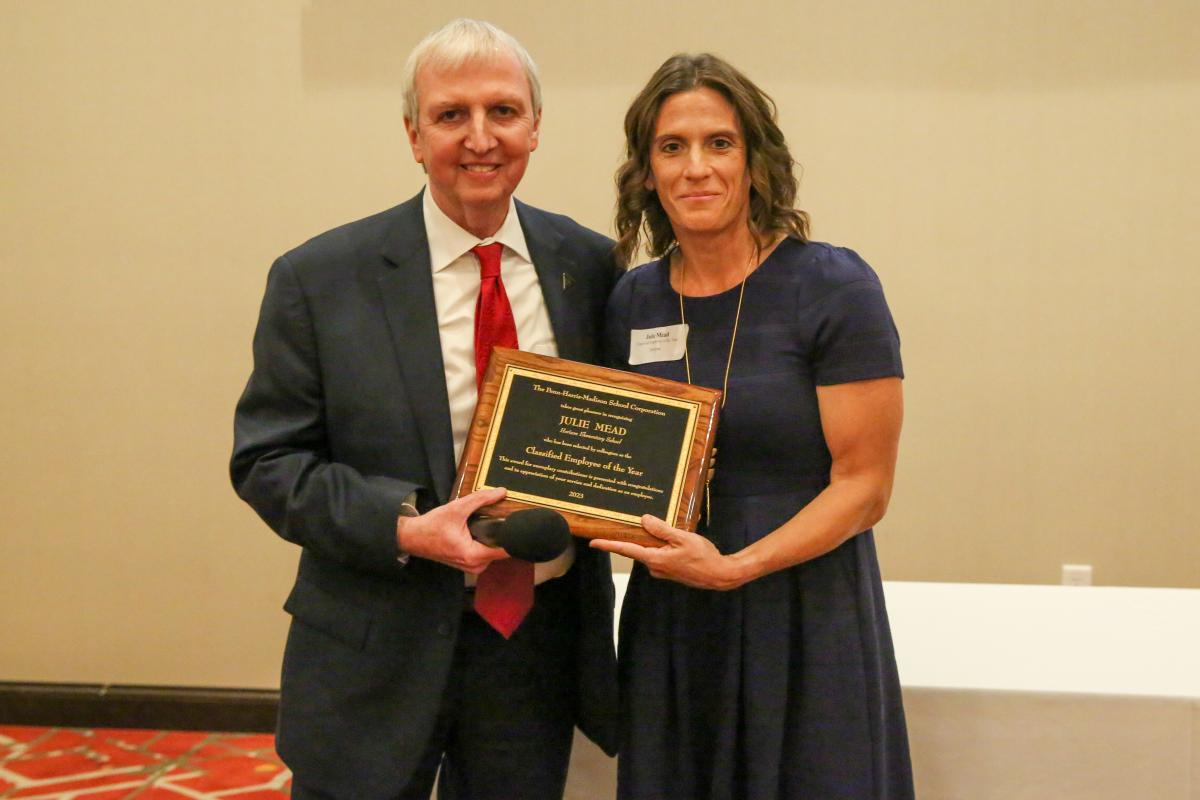 Eric Bowers was a tad late, but arrived just in time to be recognized. Bowers who is also Penn's Tennis Coach and the Kingsmen Girls were competing for their 16th consecutive Sectional crown, which they won! Bowers got retiring Penn Boys Basketball Coach Al Rhodes in on sharing the good news with the crowd by having him bring up the trophy during his comments.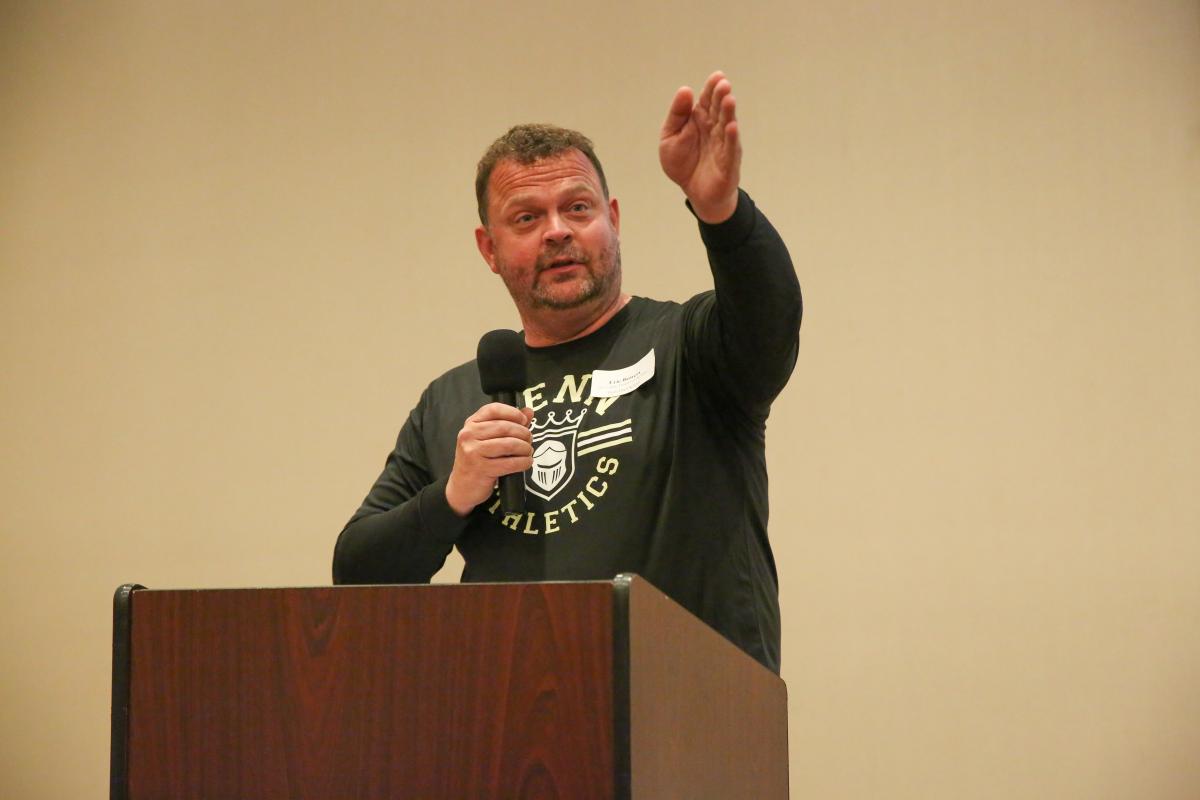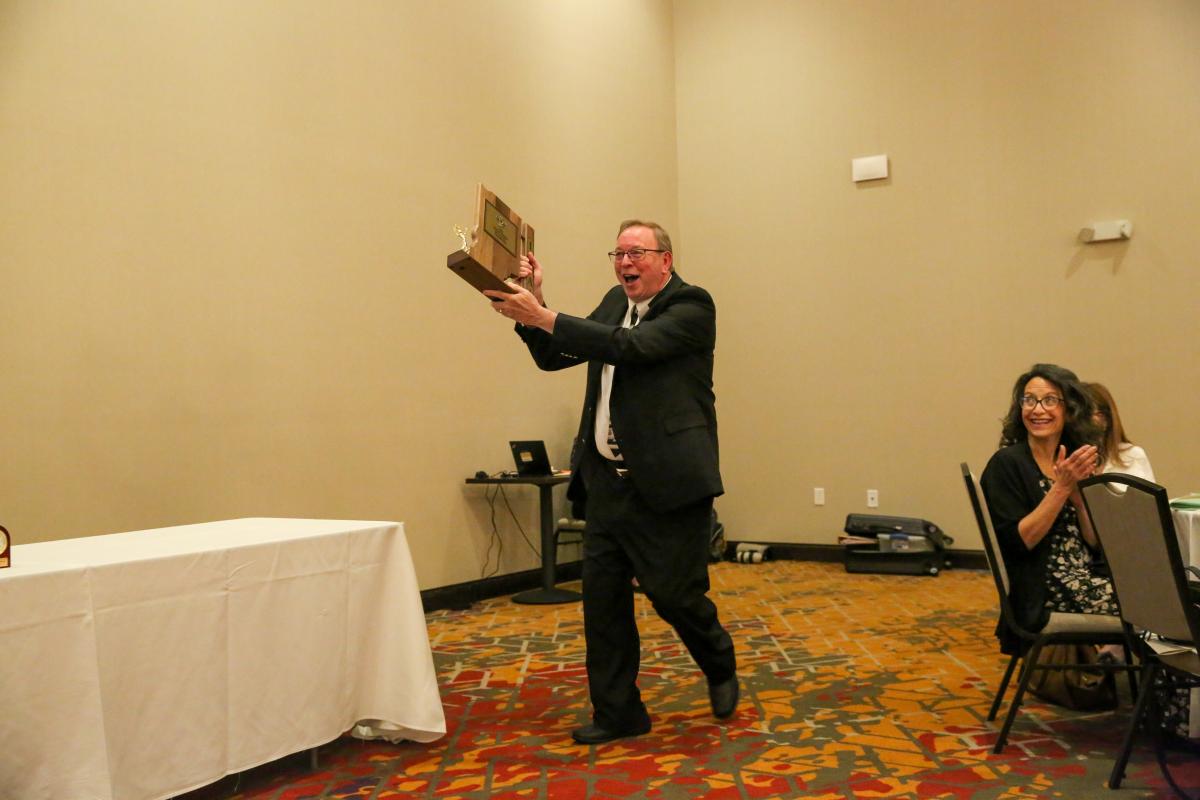 Board Members Jim Garrett, Clare Roach, and Dana Sullivan were also on hand to applaud and congratulate employees for their honors. The dinner was generously sponsored by Teachers Credit Union. Human Resources Director Dr. Lisa Soto-Kile served as Master of Ceremonies.
Mr. Davidson, Mr. Bowers and Mrs. Mead all spoke at last night's dinner; they also received a commemorative plaque for their award. As part of the recognitions for Mr. Davidson and Mr. Bowers, P-H-M Education Foundation Executive Director Jennifer Turnblom gave each teacher a $1,000 grant from the P-H-M Education Foundation to use in their classrooms. Mrs. Mead received a gift certificate from the District.
Click to watch the videos below to learn about Mr. Davidson, Mr. Bowers and Mrs. Mead.
View the photo gallery below of those who attended the May 17th dinner. Just simply click the "DOWNLOAD" button on the bottom right-hand corner of the photo while viewing it in the Photo Gallery function.