Posted: Wednesday, August 14, 2019 - 5:48pm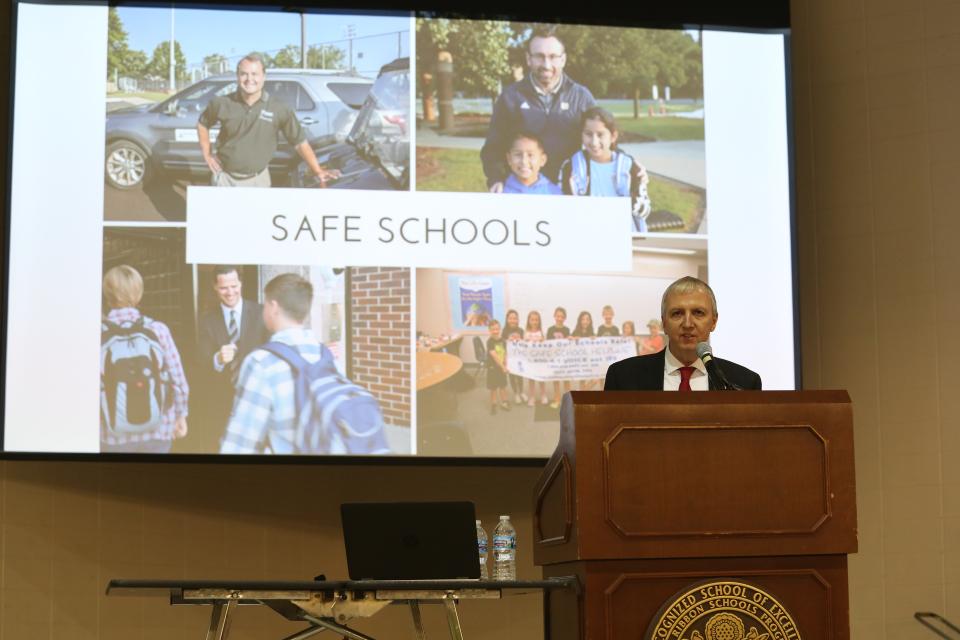 The purpose of the newly created Superintendent's Advisory Council to provide the school constituency the opportunity to have input into the corporation decision making process, toward the achievement of district-wide goals for student safety, Social-Emotional Learning (SEL) and Restorative Practices. While the primary focus for the 2019-2020 school year will be the middle schools, knowledge gained from the process will benefit our students district wide:
Enhance communication between the Superintendent and school patrons.
Serve as a sounding board for new ideas.
Help the Superintendent and school board anticipate and/or identify community concerns and potential solutions to those issues.
Assist with planning issues surrounding the implementation of change.
The Superintendent's Advisory Council (SAC) serves as an advisory group to the Superintendent and not a decision making body for the district. 
Meetings will be held once a month starting in September 2019.
For those parents or community members interested in applying, please click here for a full description of Penn-Harris-Madison's Superintendent's Advisory Council and information on how to apply. 
All application forms and materials must be submitted no later than 4:30 p.m. on Friday, August 30, 2019.
All applicants will be notified of the decisions on or before September 10, 2019.