Posted: Monday, September 23, 2019 - 1:52pm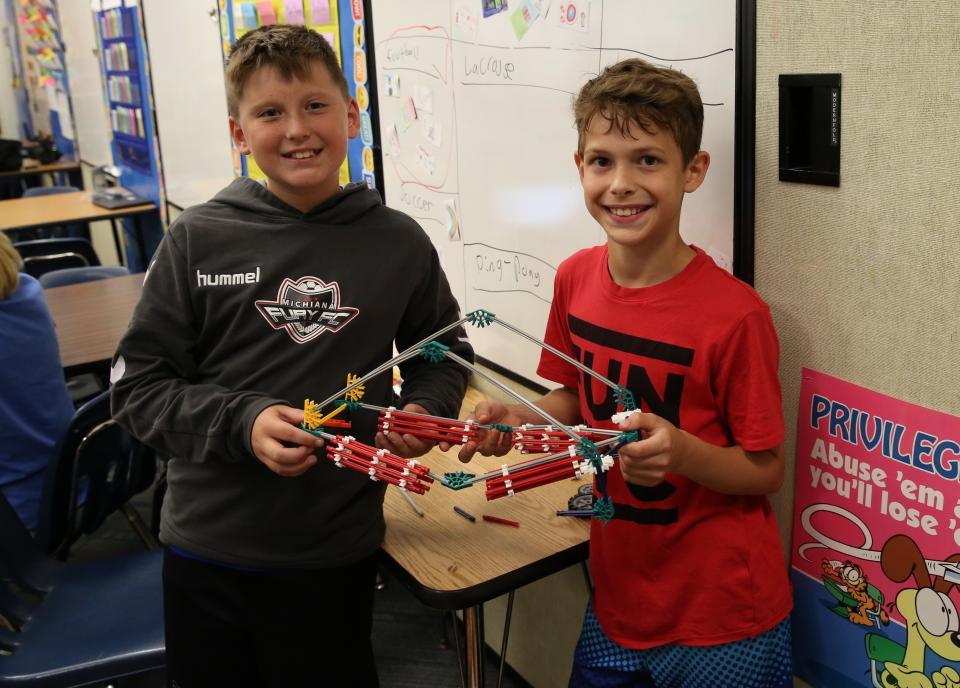 The P-H-M Education Foundation is pleased to announce the opening of the Fall 2019 Grant Cycle. PHMEF grants are eligible to any P-H-M staff member who can demonstrate a program's innovation and creativity, and reflect a commitment to excellence in education. Deadline for all grant applications is 4 p.m. Thursday, October 24 at the ESC.
Please carefully read through the attached Grant Applications. PHMEF is seeking innovative programs that have not been previous funding through past grant cycles. Note there are funding restrictions. A complete list may be found on the traditional form on page 4. Those applications requesting non-funded expenses will not be presented to the Grants Committee.
Grants Presented for Funding at the Superintendent's Luncheon
New this year - The grants committee may select up to 5 grants that could be presented at the Superintendent's Luncheon for funding by community members, if applications are received by 4 p.m. October 4, 2019. Both EZ and traditional grants will be considered. If a grant is selected, you will be asked to create a small visual "centerpiece" for the luncheon (will follow up with details if the grant is selected). If a grant is selected for presentation at the luncheon, the grant will be funded either by the luncheon attendees or by the Foundation. Please note that PHMEF is not guaranteeing that any grants will be selected for this special opportunity. The submitted applications must meet typical PHMEF grant criteria. 
EZ Form for grants less than $250
 
PHMEF understands that sometimes your needs may not equate to a full request, but you still are looking for support in the classroom. PHMEF's Grants Committee will accept requests for $250 or less with an one-page application form we are calling an "EZ" form. 
"EZ" form does not need:
A second signature
10 copies
"EZ" form does follow:
Deadline of 4 p.m. Oct. 24 via email or at the ESC
Submit the "fillable" PDF via email to mlwise@phmef.org or via inner school. The 'fillable" boxes are shaded in blue. Click here to download the form.
Same funding restrictions as the traditional form, i.e., no funding for substitute teachers, etc.
Traditional Form
This form has been used for numerous years. It should be used for grants requesting $250 or more and/or a request that is comprehensive (multi-classroom, school-wide or district-wide requests). This form can't be emailed. It must be sent with 10 copies each and with the appropriate signatures. Forms that don't have these requirements and/or are not complete, will not be considered. Click here to download the form.
Grant applications also may be downloaded at www.phmef.org. Questions about the application or process, contact Mari Linn Wise, executive director, at mlwise@phmef.org or 254-2893. To ensure that PHMEF has received your application, Mrs. Wise will send an email to confirm receipt within two business days. If you do not receive an email within this timeframe, please contact her at mlwise@phmef.org or 254-2893.