Posted: Tuesday, September 20, 2016 - 12:00am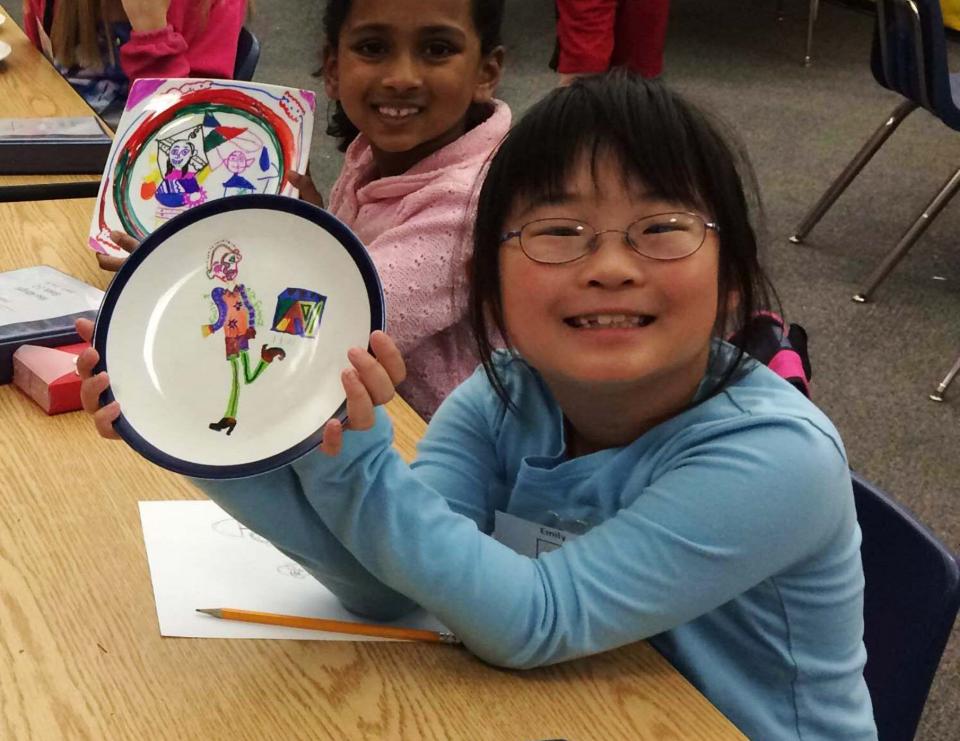 As part of the celebration for Indiana's bicentennial, the Indiana Department of Education has recognized P-H-M's "Hablo Arte" summer program as one of 200 promising practices from school districts from all over the state to commemorate our 200 years of Statehood.
Hablo Arte translated from Spanish means "I speak art."  The three-week summer program is a uniquely P-H-M created educational experience that teaches K-5 students Spanish facilitated with and through the Visual Arts.
The curriculum was based upon World Language Core Standards, such as Communication, Cultures, Connections, Comparisons, and Communities as well as the Indiana Standards for the Visual Arts encompassing Responding to Art, Visual Literacy, and Creating Art. Children were grouped in grade bands K-1, 2-3, and 4-5, and daily instruction ranged from immersion to instruction in both Spanish and English.
P-H-M's summer Visual Arts Academy was also recognized as a Promising Practice.
Promising Practices will be shared with educators across the state of Indiana as an example of best practices that are having a positive impact on Hoosier students.
Additional information about the Promising Practices initiative can be found on the Department of Education's website.