Posted: Thursday, August 18, 2016 - 3:32pm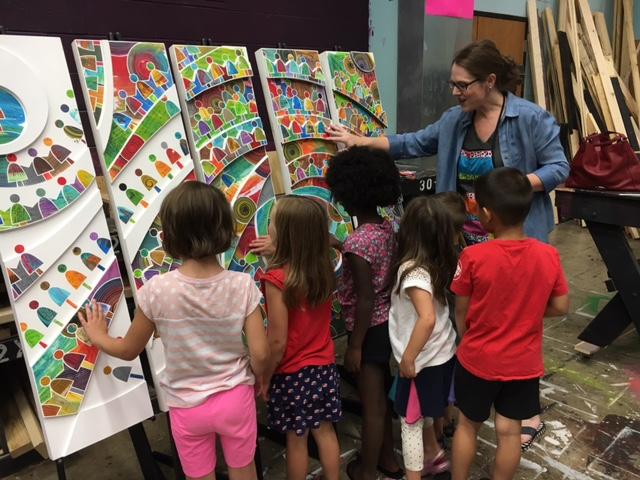 As part of the celebration for Indiana's bicentennial, the Indiana Department of Education has recognized P-H-M's Visual Arts Academy as one of 200 promising practices from school districts from all over the state to commemorate our 200 years of Statehood.
The Visual Arts Academy was selected as an exemplary student-centered program. The DOE's categories of Promising Practices were:
By highlighting these practices, the DOE hopes to create an opportunity for educators to network with one another will be created – allowing districts to learn about best practices from each other.
The Visual Arts Academy represents an innovative partnership developed by Penn-Harris-Madison School Corporation and the Snite Museum of Art at the University of Notre Dame. The Academy features art creation and writing through the examination of original works of art from both the Snite Museum and museums around the world.
The Academy is a summer program comprised of six one-week sessions. Each week students from a different grade level experience a diversely rich curriculum that focuses upon the creation of an identity as an artist with words as well as images.
Each day students work with the visiting artists and art teachers, elementary writing teachers for writing workshop and visual thinking strategies, multi-media experience to learn about art mediums such as glass blowing or architecture. Students also spend one day at the Snite Museum.
Since its inception, the vision and mission of the Visual Arts Academy has been shared by a core group of teachers and administrators at P-H-M and Notre Dame. Under the leadership of Assistant Superintendent Dr. Kay Antonelli, the group created the curricula "from the ground up" and provided the professional development for all teachers who participate during the Academy.
More than 25 elementary writing and secondary art teachers served in the Academy this past summer.
Thanks to the financial support of these contributors, the Visual Arts Academy is provided for all children free of charge.
The Community Foundation of St. Joseph County ($50,000 grant)
 The P-H-M Education Foundation
Penn-Harris-Madison School Corporation
The Snite Museum of Art
The Law Offices of May, Oberfell, Lorber
And various other contributors