Posted: Tuesday, January 15, 2019 - 9:59am
Four P-H-M Board of School Trustees were re-elected in the November 2018 General Election: Jaye Galloway (Penn Twp.); Angie Gates (Harris Twp.); Chris Riley (At-Large); and Larry Beehler (Madison Twp.). All four members were sworn in and took their Oaths of Office at the beginning of the January 14, 2019 Board Meeting. The terms of these newly re-elected members will expire in 2022.
Chris Riley was re-elected as Board President, Larry Beehler as Vice President, and Angie Gates as Secretary. All are seen below pictures with Superintendent Dr. Jerry Thacker.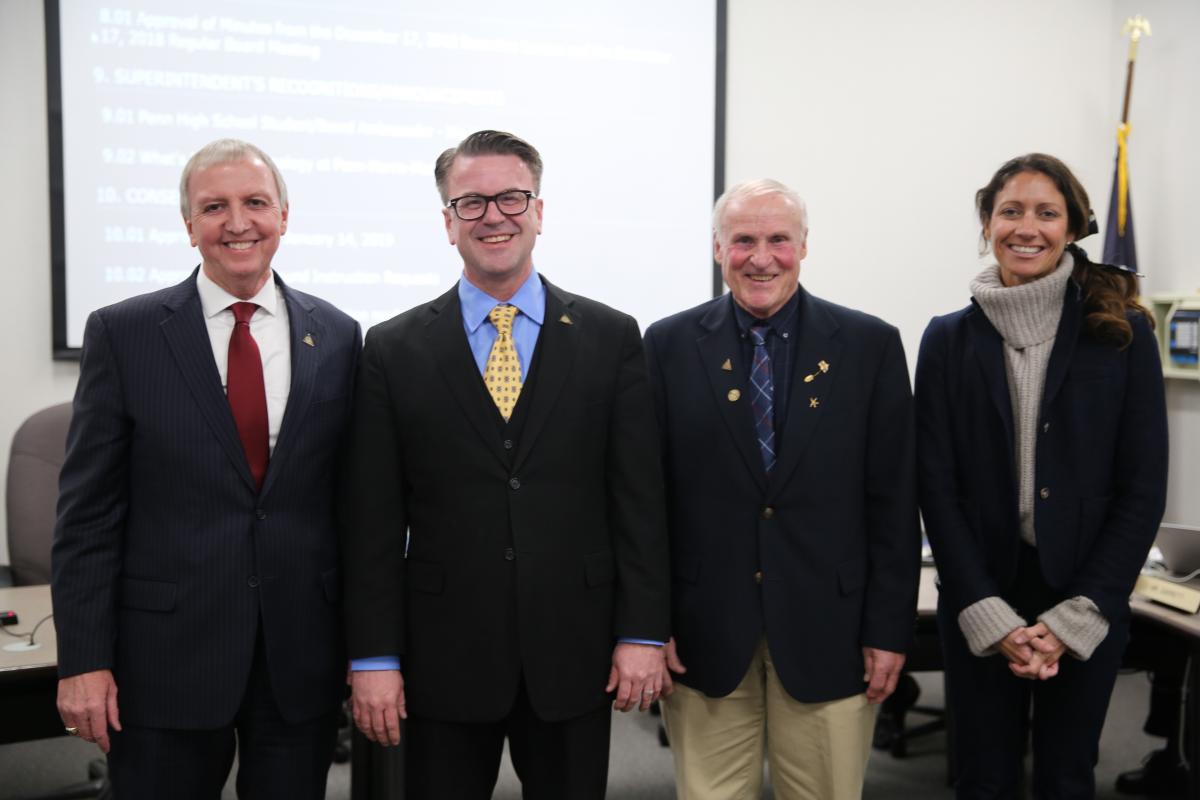 P-H-M has a seven-member Board of School Trustees. Other Board Members include Gary Fox (Harris Twp.); Jim Garrett (Penn Twp.); and Jamie Woods (Penn Twp.). Click here for profiles on all seven Board Members.