Posted: Monday, February 7, 2022 - 11:44am
By Joseph Fratena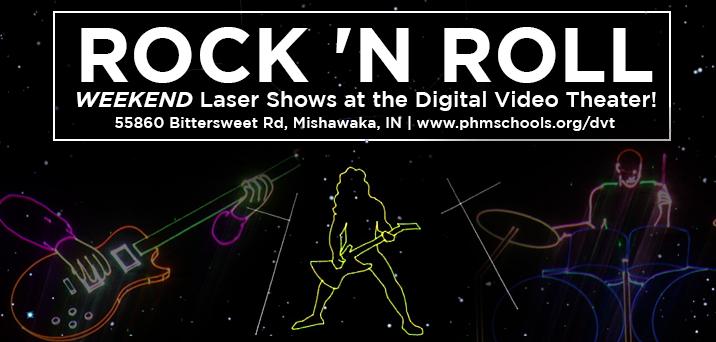 Are you looking for something unique to experience with your family or significant other?
The P-H-M Digital Video Theater (located at Bittersweet Elementary) kicks off their Spring 2022 Weekend Laser Show season just in time for Valentine's Day!
Our Laser Shows are professional-quality shows where a laser creates intricate patterns and characters on our Dome Screen enhanced by a (water-vapor) haze machine, all to the beat of classic music!
There will be two shows on Friday, February 11th (Laser Metallica & Laser Zeppelin) and two shows on Saturday, February 12th (Laser U2 & Laser Vinyl).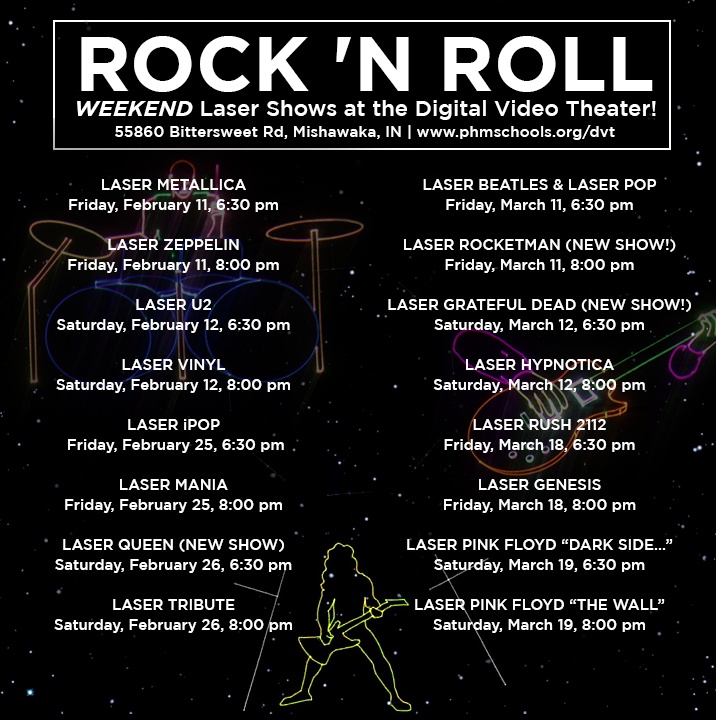 After you've had your fill of classic rock, on Valentine's Day, February 14th, there will be a traditional show titled "Experience the Aurora", which is a magical look at the Aurora Borealis that will be stunning when watched on the dome screen!
Click Here for the full schedule of Laser and Full Dome shows.
Cost:
ALL Laser Music Shows are $5 Per Ticket.
Prices for MOST non-laser shows are as follows:
Adult – $5.00
Senior Citizens – $3.00
Child – $3.00
Students – $3.00
Tickets go on sale 7-8 days prior to the show. CLICK HERE to confirm prices for your show & to purchase tickets