Posted: Friday, December 13, 2019 - 12:45pm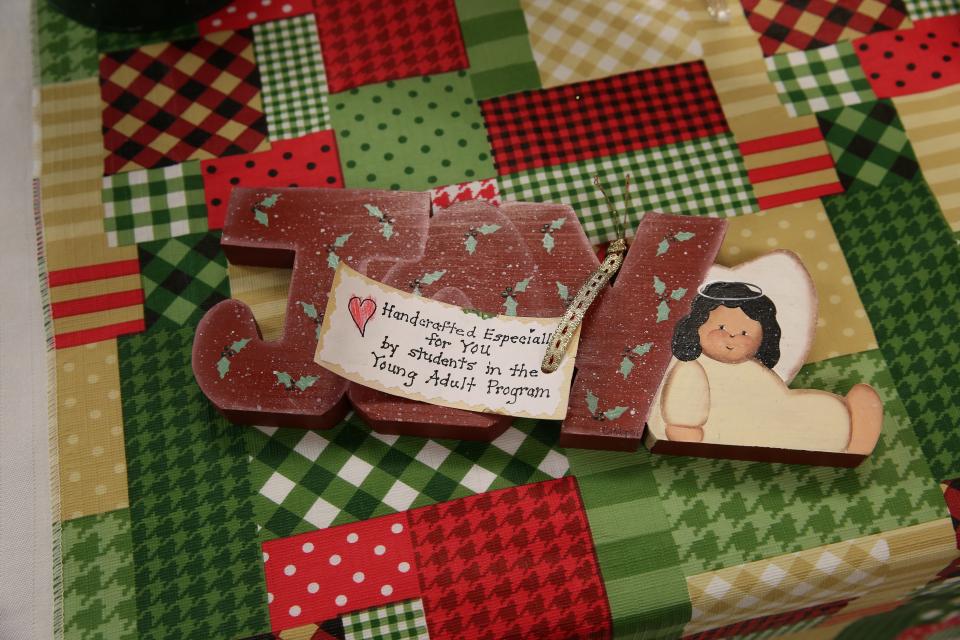 When people think about holiday shopping they often think of long lines and stressful situations.
Well, there are some gifts that you won't find in any Black Friday ads that will be treasured for years to come.
For the 14th consecutive year, P-H-M employees were able to get their holiday shopping done while supporting our fine Young Adult students.
The Young Adult program housed at Schmucker Middle School is part of P-H-M's Exceptional Education Department and focuses on teaching students life and work skills to help them better interact with the community.
Young Adult Students work hard to create unique, holiday themed crafts that reinforce the value of hard work and creativity.
The students also practice real world skills by interacting with customers and operating the cash register. All the proceeds from the sale go back into the Young Adult Program to fund future craft building and outings.
To download high resolution jpg files from the photo gallery below, just simply click the "DOWNLOAD" button on the bottom right-hand corner of the photo while viewing it in the Photo Gallery function. We are happy to provide this service to you free of charge.