Posted: Tuesday, January 12, 2021 - 2:30pm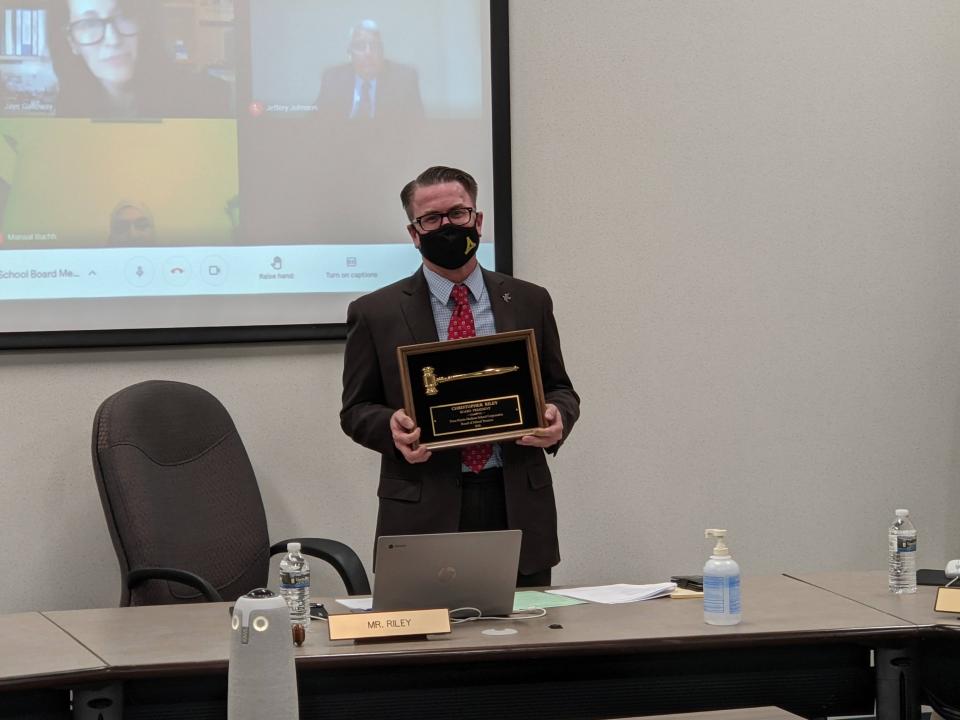 At the Penn-Harris-Madison Board of School Trustees meeting held Monday, January 11, 2021, three Board Members were elected by their fellow Members to continue serving their officer positions: Mr. Chris Riley will continue as President, Mr. Larry Beehler will continue to serve as Vice President, and Mrs. Angie Gates will continue to serve as Secretary.
Vice President Larry Beehler presented President Chris Riley with a plaque and commemorative gavel to thank Mr. Riley for his previous year of service as Board President.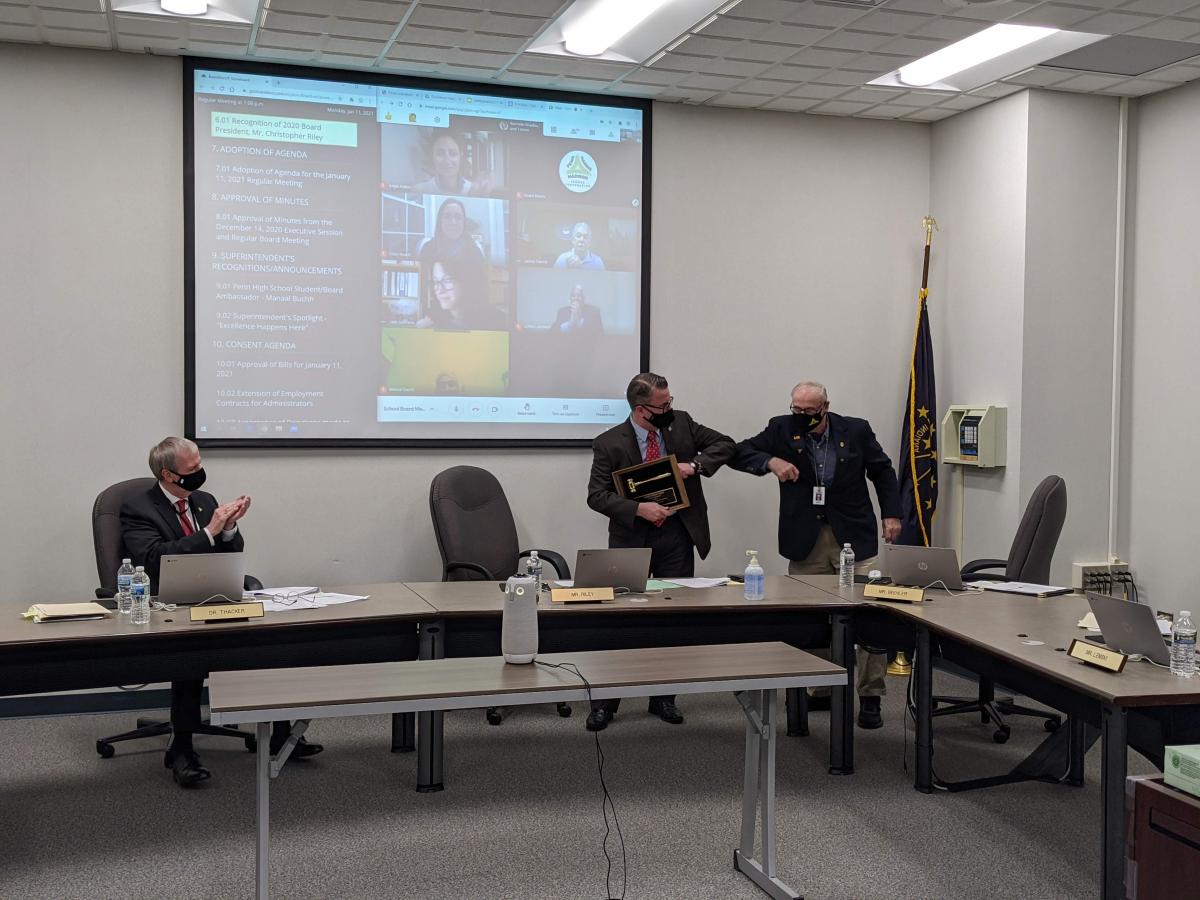 P-H-M is fortunate to have long serving members of the School Board who have provided years of guidance and expertise.
Mr. Riley joined the Board January 2011. His officer positions include:
Secretary: 2012, 2016-17,
Vice President: 2013,
President: 2014, 2015, 2018-2020, re-elected to serve 2021-2022
Mr. Beehler came on the Board in  July 1986. His officer positions include:
Secretary: 1990-92, 2004
Vice President: 1996-97, 1998-99, 2003, 2008-09, 2015-2020, re-elected to serve 2021-2022
President: 1992-94, 1997-98, 2001-02, 2005
Mrs. Gates joined the Board in March 2016. Her officer positions include:
Secretary: 2018-2020, re-elected to serve 2021-2022