Posted: Friday, November 17, 2023 - 3:45pm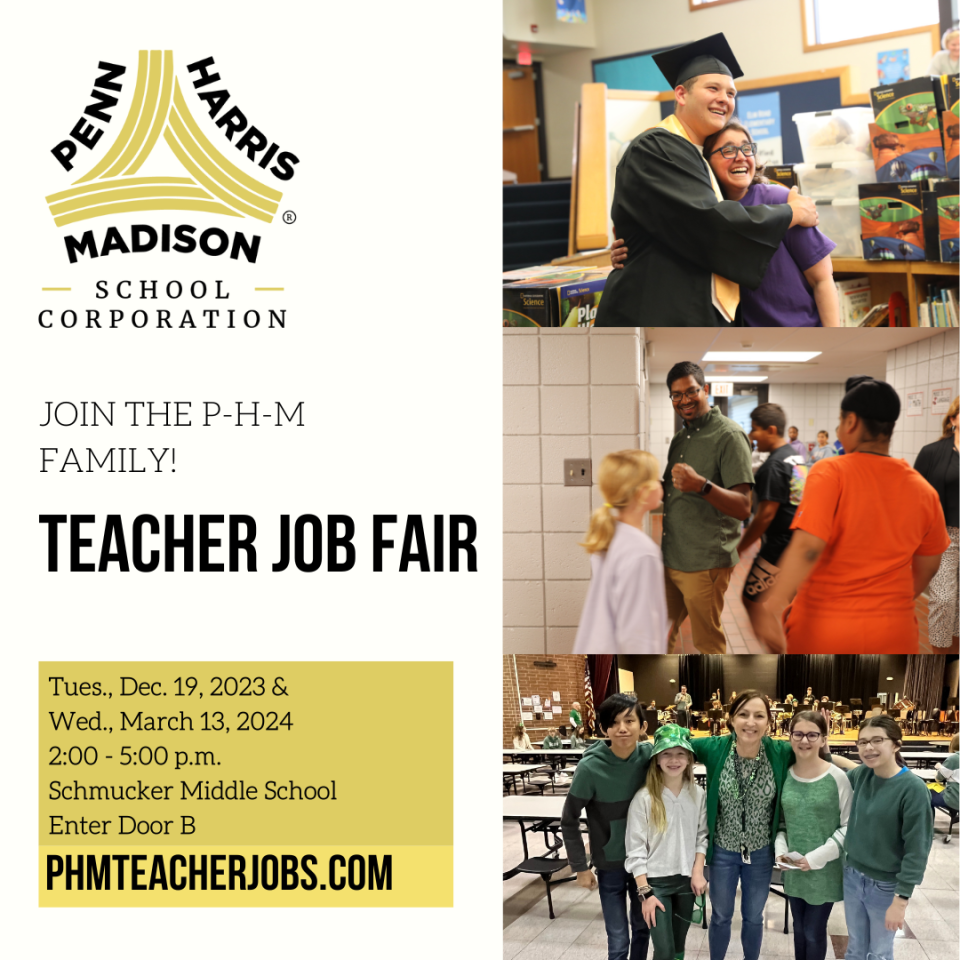 We're looking for teachers who want to join the P-H-M Family. If you are a new or veteran teacher, or currently enrolled as an education major … WE WANT TO TALK TO YOU! 
Click here for more about WHY you should become a teacher with us!
Every teacher candidate will be GUARANTEED one face-to-face interview with a P-H-M administrator.
WHEN & WHERE
Dates: Tuesday, December 19, 2023 and Wednesday, March 13, 2024
Time: 2:00 – 5:00 p.m. (EST)
School Location: Schmucker Middle School (Door B)
Address: 56045 Bittersweet Rd. Mishawaka, IN 46545
WHAT TO EXPECT:
Can't make it to the job fair? Please submit an online application.
Addition Questions? Please contact PHMhumanresourcesinfo@phm.k12.in.us