Posted: Wednesday, November 11, 2015 - 2:53pm
By Lucha Ramey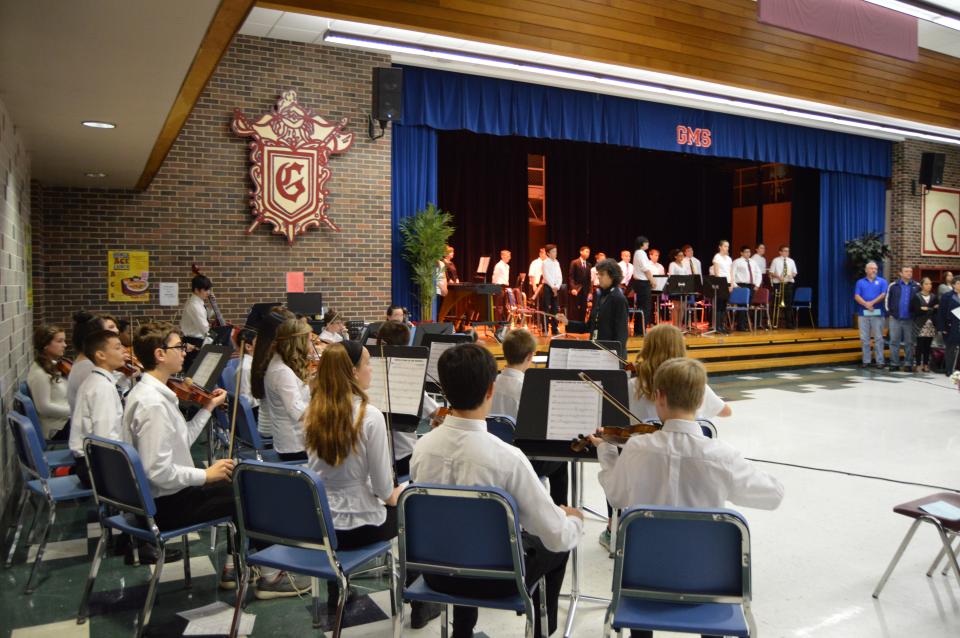 Students learn about our nation's wars in Social Studies classes, but Veteran's Day awards them a unique learning opportunity to interact with and honor our country's veteran heroes.
Every Veteran's Day, two of P-H-M's Middle Schools welcome local veterans into the schools so that students, teachers and staff can honor them for their sacrifices.
At Grissom and Schmucker Middle Schools, the eighth grade students plan the program inviting family members, friends or neighbors who are vets as special guests. At both schools, the choir, band and orchestras perform for the veterans.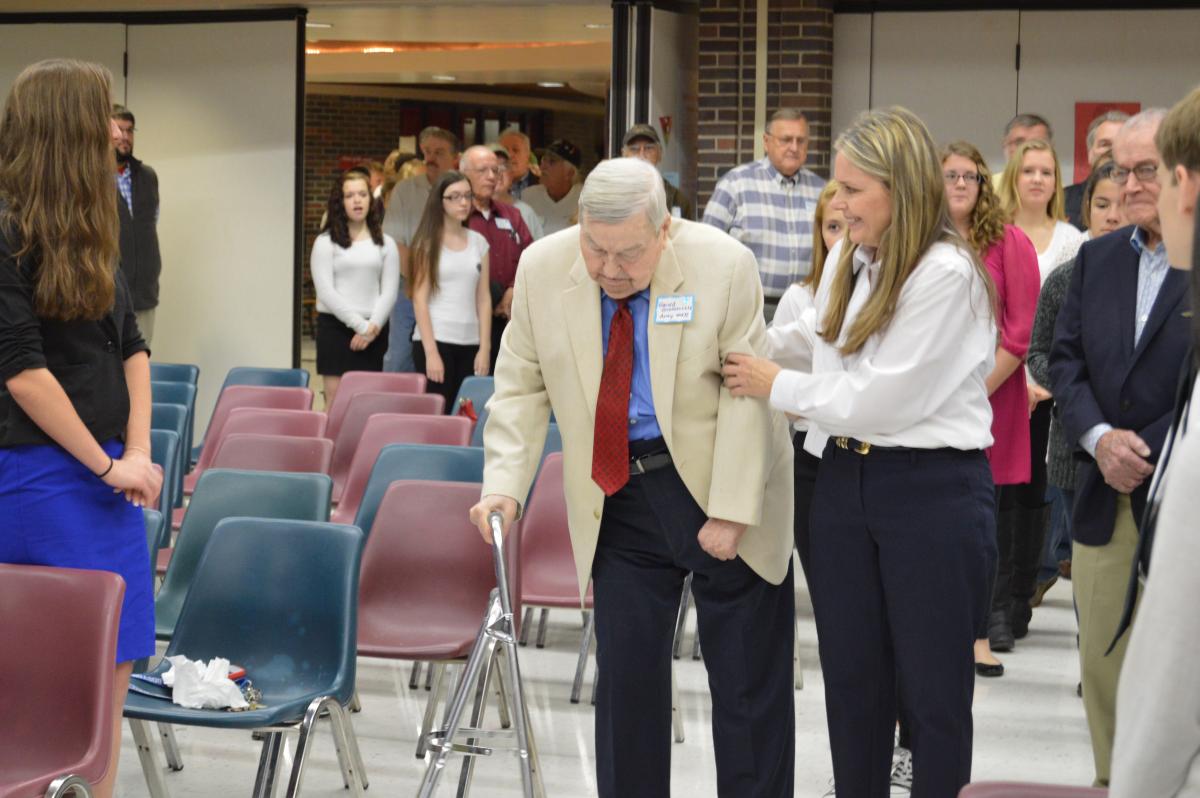 The color guard led a procession of veterans into Grissom's school cafeteria beginning with two World War II veterans followed by service men and women who have served in the recent wars in Iraq and Afghanistan. Assistant to the Principal Chris Grossnickle's father was one of the WWII vets honored during today's program.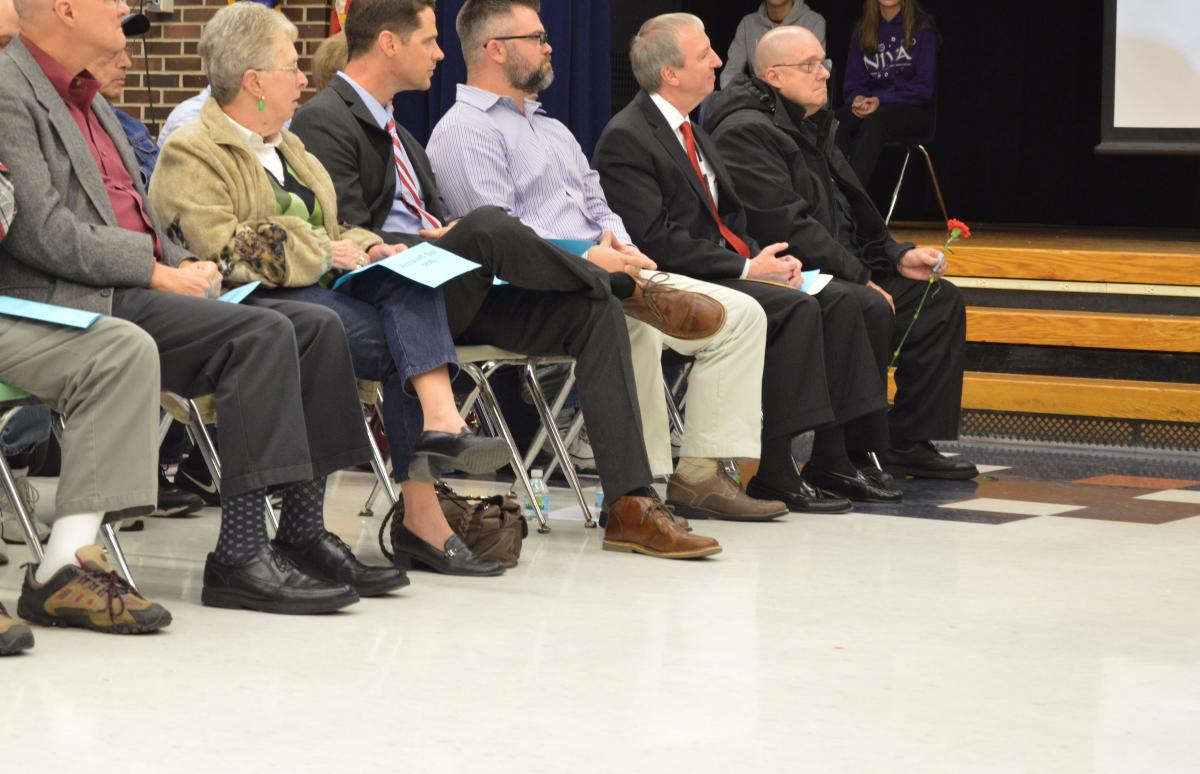 At Schmucker, a similar program took place. At both schools, students introduced their family or friend veteran and presented them with a flower. P-H-M Superintendent Dr. Jerry Thacker was on hand at the Schmucker ceremony. Middle school students at Grissom and Schmucker also read poems and short essays that they wrote noting the sacrifice veterans have made for all of us.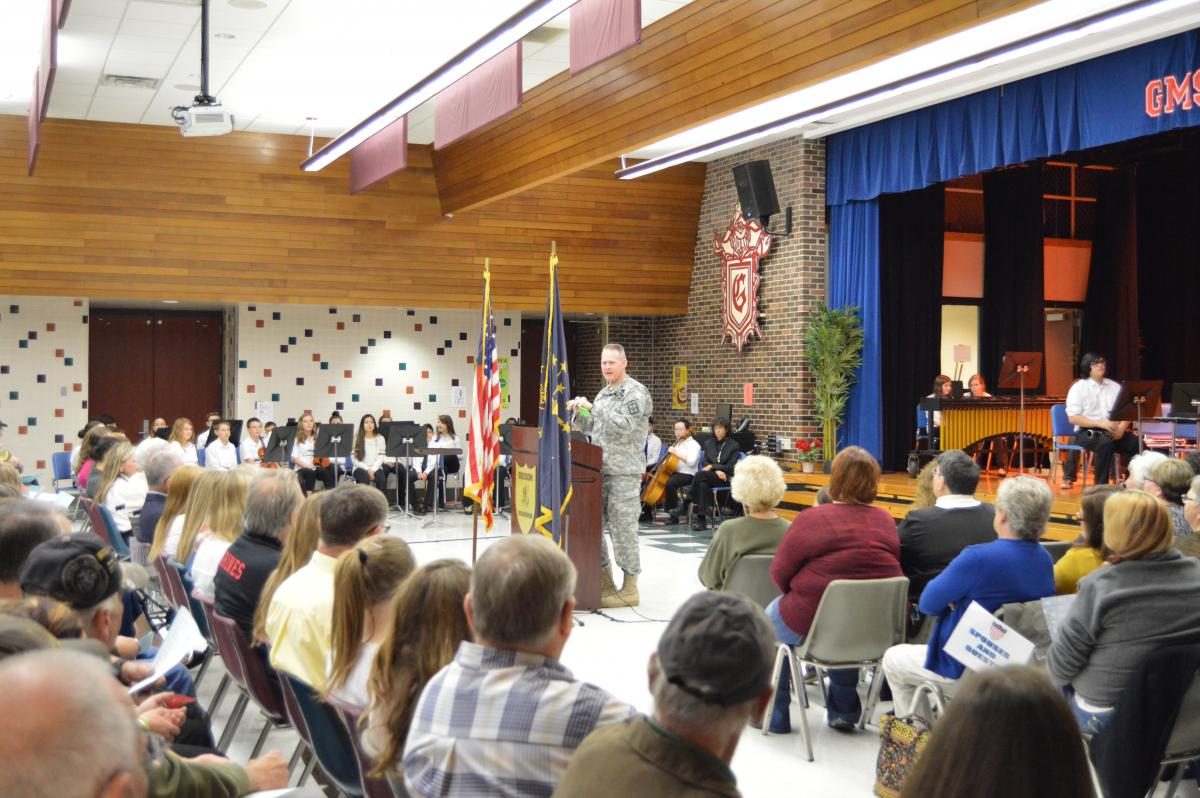 Colonel Charles Ware, distinguished orthopedic surgeon in the U.S. Army, spoke to Grissom students and veteran guests about what veterans represent and the day-to-day lessons they teach all of us. National Junior Honor Society Grissom also presented a donation of $450 to a local program that supports area veterans.
Both programs concluded with a playing of taps. At Schmucker, Band teacher Jeff Carnall performed the tribute on a trumpet.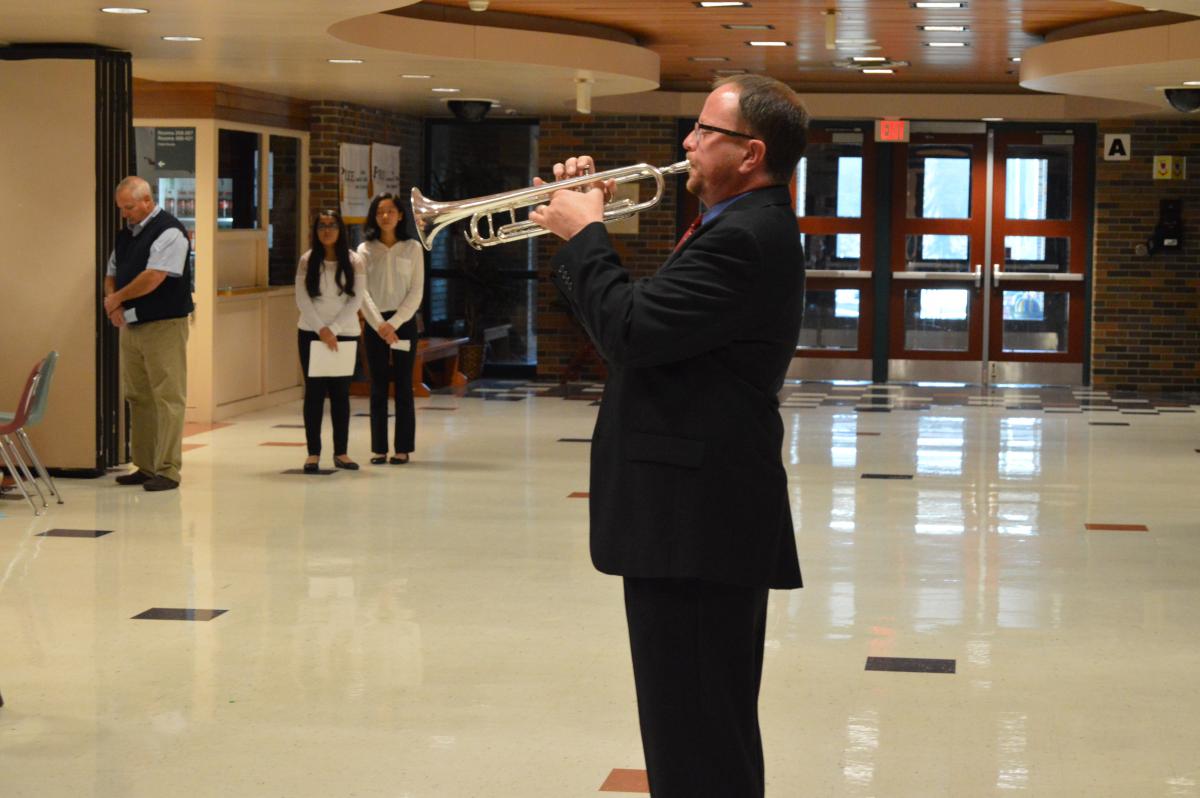 Students at P-H-M's other middle school, Discovery, honored veterans by producing a commemorative program which was shown to all students broadcasting on the school's in-house television network.