Posted: Tuesday, November 10, 2015 - 9:53am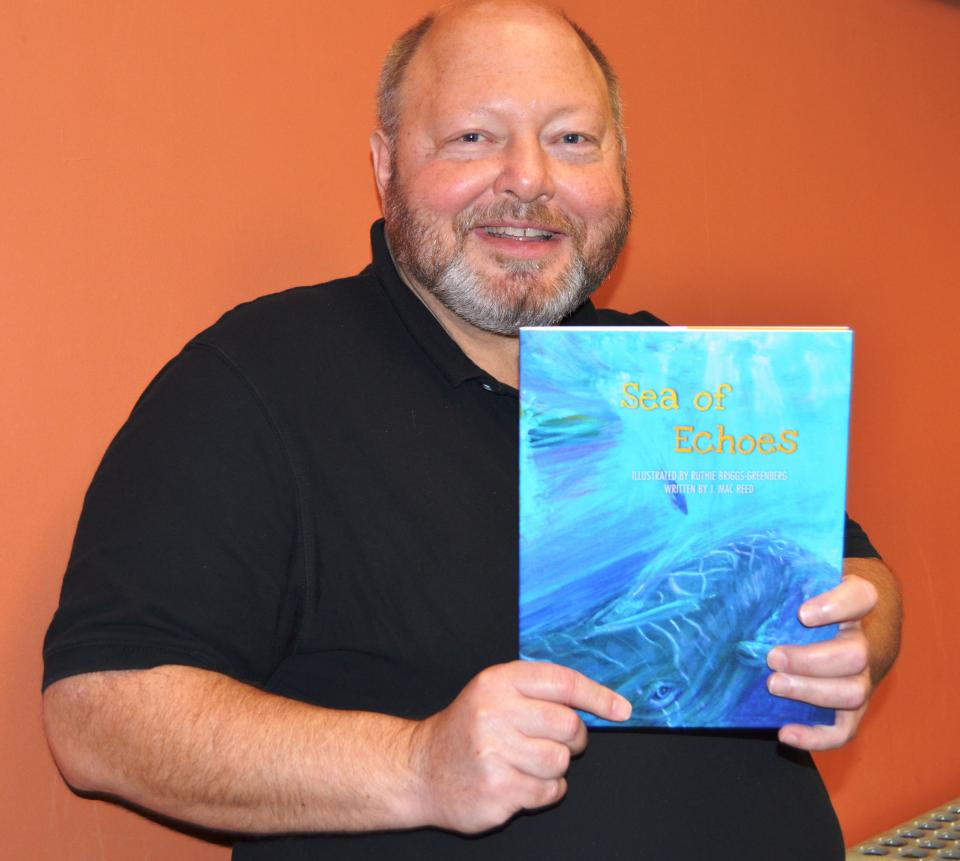 Jeff Reed has taught English at Penn High School for 29 years, but he still finds the time—or makes the time!—to write. His recent children's picture book, Sea of Echoes, has just been released by Taylor Trade Publishing.
The picture book, beautifully illustrated by Ruthie Briggs-Greenberg, tells the story of Finn the fin back whale who navigates the dangerous whale hunting waters of Iceland while he guides and protects other orphan whales on their shared journey. The tale of course ends with survival, but the theme of peril and the threat of extinction are also portrayed.
This is Reed's first published book, although he has been writing in various forms most of his life. Of this book he says, "When I first saw Ruthie's paintings, it made me envision a collaboration with her which would be a return to those beautiful Victorian storybooks where the book itself is a work of art."
One particularly engaging feature of the book are the poetic captions alongside the illustrations. Readers will find a beautiful painting with a thought-provoking message on each spread.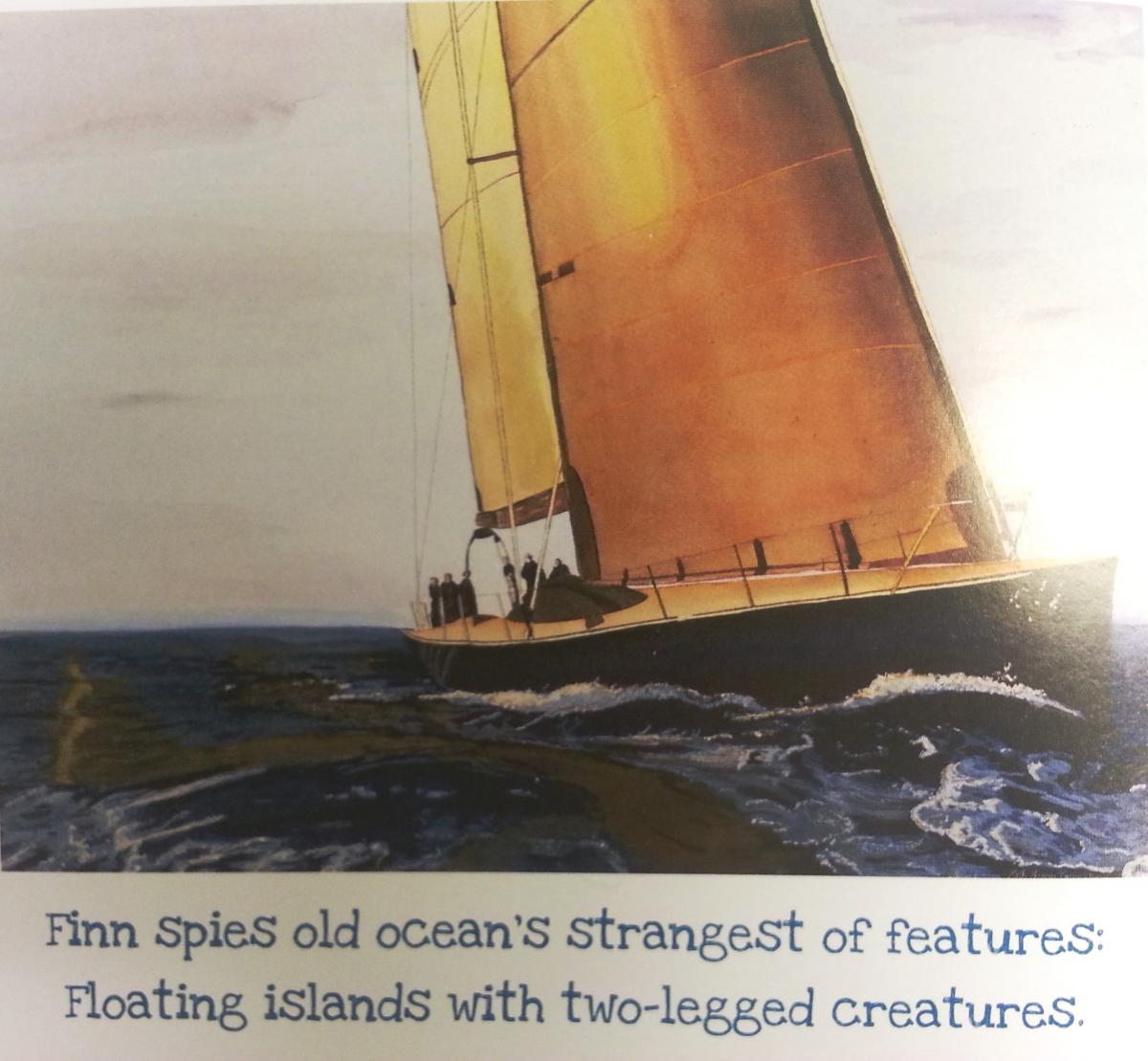 When Reed and Greenberg decided to collaborate on the book their vision was to craft an emotional tale supported by passion and research. Ms. Greenberg says, "Our research uncovered the sophisticated cognitive abilities of whales, and their indispensable contribution to our eco-system."
The adventure story includes a great deal of factual information on oceanic wildlife and has a companion study guide based on the Core Curriculum Standards and aimed at students grades K-5. Reed says of the support materials, which he also authored, "Elementary teachers can use this Common Core Curriculum study guide to teach students about literature, writing and speaking and listening skills through the story of Finn, Cea and the other orphan whales." The book itself includes a glossary and comprehensive list of resources that will point youngsters who want to learn more in the right direction.
Reed started the work in August 2012, completing an initial version by August 2013. The 32-page glossy hardcover print edition was published in early November 2015 by Taylor Trade Publishing, an imprint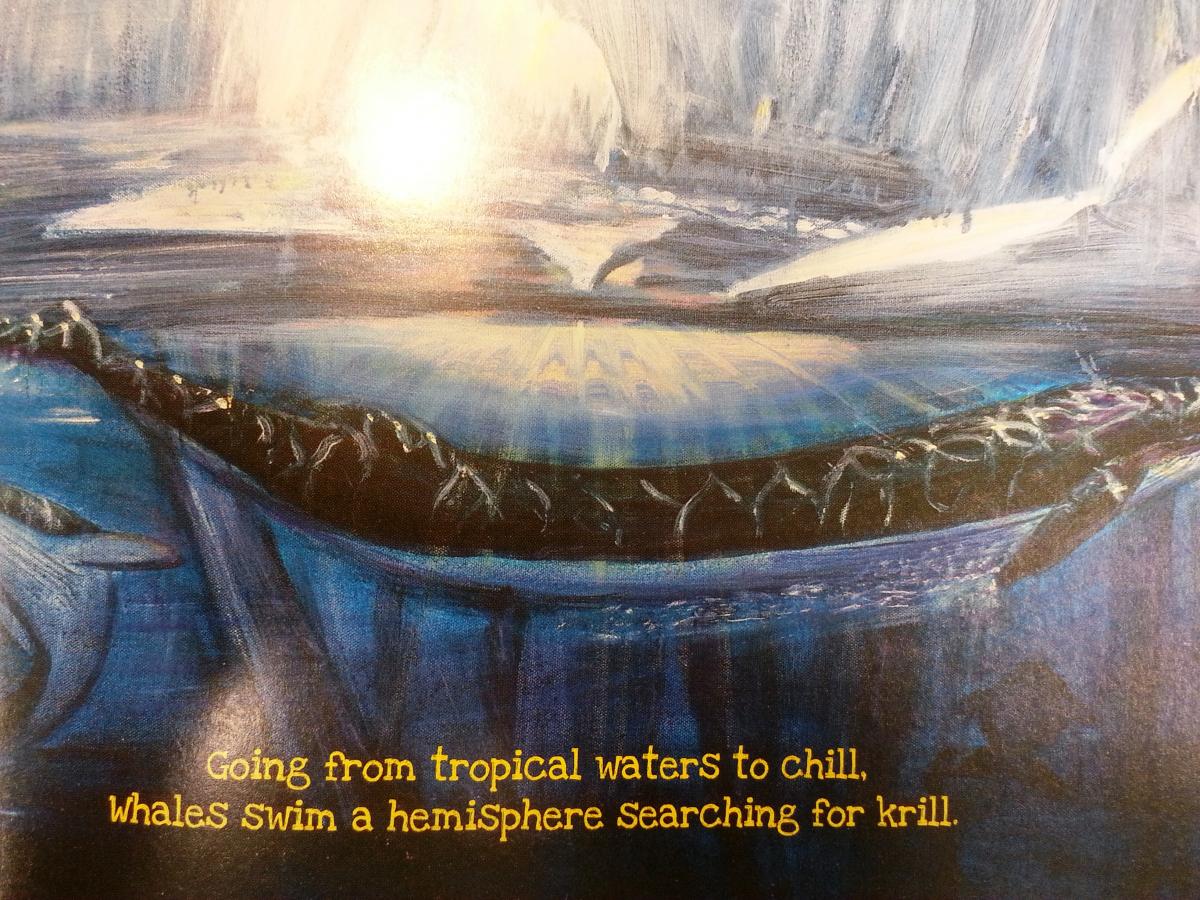 of Globe Pequot / Rowan & Littlefield Publishing Group; consideration is being given to an electronic version.
To distinguish himself from authors with similar names, he is credited as J. Mac Reed in Sea of Echoes and Reed may continue to publish under that name. His next project is intended for an older audience and is well underway. It is a work of historical fiction, set in Europe in the dark ages.
Sea of Echoes is available through various outlets including Barnes & Noble (in stores and online) as well as Amazon.  When shopping at Amazon for this or any other item, keep in mind that your Amazon Smile purchase can support the P-H-M Education Foundation at no additional cost to you.