Posted: Monday, November 23, 2015 - 9:32am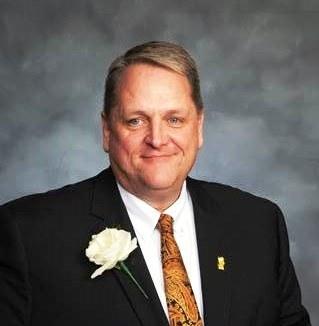 On Sunday, November 22, the Indiana Association of School Principals (IASP) recognized Steve Hope, Principal of Penn High School, with its highest honor … 2015 State High School Principal of the Year!
Hope was nominated by staff at Penn High School and elected by his fellow area principals as District 2 High School Principal of the Year in the spring. However, the state award Sunday night came as a surprise. The recognition ceremony was a part of the 2015 Principals of the Year Recognition Celebration during IASP's annual Fall Professional Conference in Indianapolis.  All District winners were recognized at the dinner with the state winner being announced in a special ceremony. One principal from each of Indiana's 12 districts was honored. Northern Indiana's District 2 is made up of Elkhart, Fulton, Kosciusko, La Porte, Marshall, Pulaski, St. Joseph and Starke Counties.
Known to his students as an attentive and compassionate leader, Hope also serves as a mentor to Penn's 194 teachers and staff. During his time as principal, Penn's graduation rate accelerated from 79% in 2008 to 97% in 2014. Indiana's Department of Education named Penn an A-rated school, a 4-Star Award winner and a 90-25-90 high school. U.S. News and World Report named Penn an Outstanding High School in 2009 and again in 2015.
Hope has been able to achieve milestones such as these by turning what could seemingly be an overwhelming high school of 3,500 students into seven smaller schools within one large one. Penn's academy structure is a result of a $1.7 million dollar federal grant in 2010. Hope used the Smaller Learning Communities grant to lead the reorganization of Penn from a traditional high school to one that offers supportive environments that cultivate creativity and rigor where each student is known by his teachers and peers. The personalized approach starts with all students being enrolled in the Freshman Academy, which helps middle school students acclimate to high school. Penn's other six academies support college and career readiness and pair students to their academic and professional interests:  Fine Arts & Communications, Management & Business, Health and Human Services, STEM, World Languages and the Early College Academy.
Penn's smaller learning community structure is successful because Hope has led the effort to not just focus on the students' success, but the teachers' as well. Hope realized that in order for the students to excel they would have to be taught by highly engaged and trained teachers and staff. Part of Hope's vision at Penn has been to focus on professional development, implementing a comprehensive plan for all Penn teachers with special emphasis on new teachers.
Hope started his nearly 20 year career at Penn High School as an art teacher in 1996 before being named Dean of Students in 1998. Hope then served as Director of Counseling for two years and was named Assistant Principal in 2003, Associate Principal in 2005 and became Principal of Penn High School in 2008.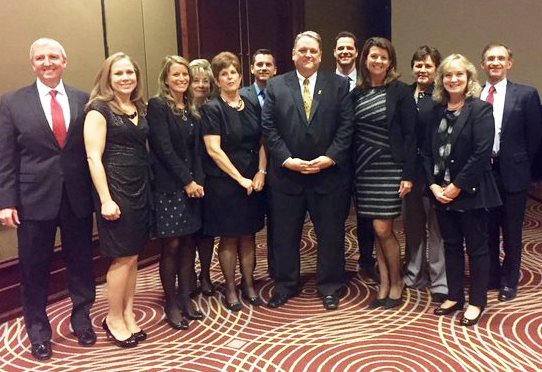 Hope is a native of Holt, Michigan and started his education career as a teacher at Waycross High School in Waycross, Georgia after graduating from Western Michigan University. He has a Master's of Science and Secondary Education and Educational Leadership from Indiana University South Bend and is currently pursuing his doctorate in Education Leadership from Purdue University, which will be completed in May 2017.
He serves on a number of boards including the South Bend Museum of Art, Indiana Mock Trial Association and Indiana University of South Bend. Hope is also a member of the Indiana Association of School Principals and the National Association of Secondary School Principals.
IASP State President Kelly Andrews and Executive Director Todd Bess presented Hope with the award. Penn-Harris-Madison Superintendent Dr. Jerry Thacker was present along with Hope's wife Becky. IASP notified P-H-M beforehand that Hope would be chosen as the 2015 Principal of the Year making it possible for Hope's three daughters Mairede, Cecilia and Savannah along with his mother, brother, sister, brother-in-law and son-in-law to be present at the ceremony for the announcement.
The Indiana Association of School Principals is a not-for-profit, professional association serving over 2500 building level administrators in the state of Indiana.