Posted: Thursday, January 21, 2016 - 12:47pm
By Lucha Ramey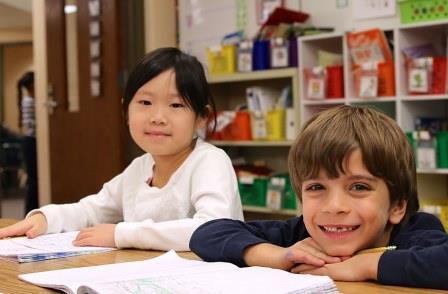 With the Wednesday, January 6, 2016 public release of the 2015 ISTEP+ results, Penn-Harris-Madison School Corporation saw a jump in its ranking among Indiana's 293 public school districts. With an 81.4% pass rate for ELA (English/Language Arts) and a 78.0% pass rate for Math, P-H-M ranks 10th in the state! The District's 2015 overall combined pass rate for both subject areas is 72.1% (click here to view the P-H-M prepared chart showing state rankings of the top 40 public school districts based on 2015 ISTEP+ scores ).
The Indiana State Board of Education approved the new Indiana Academic Standards in April 2014 and were implemented in the 2014-2015 school year. As noted in the DOE's press materials released today, the 2015 ISTEP+ was a new test.  It was the first time Indiana students were assessed on the state's new, more rigorous college and career readiness standards. The State Board of Education also raised the cut scores for last year's assessment. These most recent results show the percentage of Indiana's students meeting the new college and career readiness benchmarks at each grade level (click here for a link to the State DOE website to see the state wide and school break down results).
 
Across the state, districts saw their students' 2015 pass rate percentages fall as a result of the implementation of the new standards and assessment criterion. Within P-H-M, an overwhelming majority of students passed 2015 ISTEP+, making the Corporation among the state's top 10 of most successful public school districts.
 
"At P-H-M, we are focused on excellence. We knew the changes to the ISTEP testing were coming; we put an action plan in place to assure our students would be well prepared," said Dr. Jerry Thacker, superintendent of P-H-M School Corporation. "We've been focused on working to increase our ranking to the top 5% in the state for ISTEP scores. We now know that not only did we achieve our goal … our students and teachers surpassed it! We commend our students and teachers, along with our parents for their concentrated hard work and dedication; that is the 'Triangle of Success' we tout at P-H-M."
 
P-H-M School Corporation is focused on continuous improvement—meeting and exceeding state and national learning standards. P-H-M Administration integrated the new curriculum and assessment measures, added more professional development opportunities for teachers, implemented a district wide strategic technology plan, increased expanded learning and remedial summer opportunities for students, as well as starting a full-day kindergarten and pre-school program.
In 2014, P-H-M's overall combined rate was 87.6%, placing the district 14th among the state's public school districts.
"We knew that there would be an implementation dip with the new cut scores and longer, more rigorous testing. Our educators focused on teaching the new standards and even at these higher levels of expectation, P-H-M students met the benchmarks and excelled. This is the new baseline for students across the state. We will now concentrate on making our students even more successful," said Dr. Thacker.
Another highlight from the 2015 ISTEP+ results for P-H-M … the School Corporation saw an increase in score variance. In grade 3, the score variance between P-H-M scores and the state average increased to 19.6 points; in grade 8, it goes up to 25.1 points! This shows that the younger a student enters the P-H-M education family, and the longer they are taught by P-H-M teachers, the better the students do. P-H-M administrators, teachers and staff are dedicated to providing access to the best education possible preparing students for college and career readiness. In the classrooms, P-H-M teachers use teaching and assessment methods to continuously monitor a student's progress and comprehension. Therefore, remediation is implemented as soon as it's determined that students need extra assistance and/or further instruction in a particular subject area. The end result is that P-H-M students are better prepared for testing (click here to view the P-H-M chart showing the score variance between P-H-M scores and the state average).
In preparation for 2016 ISTEP+, the IDOE has now made ISTEP+ "Experience" available through Pearson, allowing students and parents to experience various technology-enhanced item types that will appear on the ISTEP+ Part 2 assessment as often as they like from home, at school, or on mobile devices. "Experience" is presented via the Pearson online platform (TestNav 8) that will be used for ISTEP+ online testing, as well as IREAD-3 online testing. P-H-M families can access ISTEP+ "Experience" through the P-H-M District website, which is also linked on every school website.
The window for 2016 ISTEP+ Part 1 (paper/pencil) opens February 29, 2016.  Part 2 will be done online. That window opens April 18, 2016.