Posted: Monday, September 16, 2019 - 3:03pm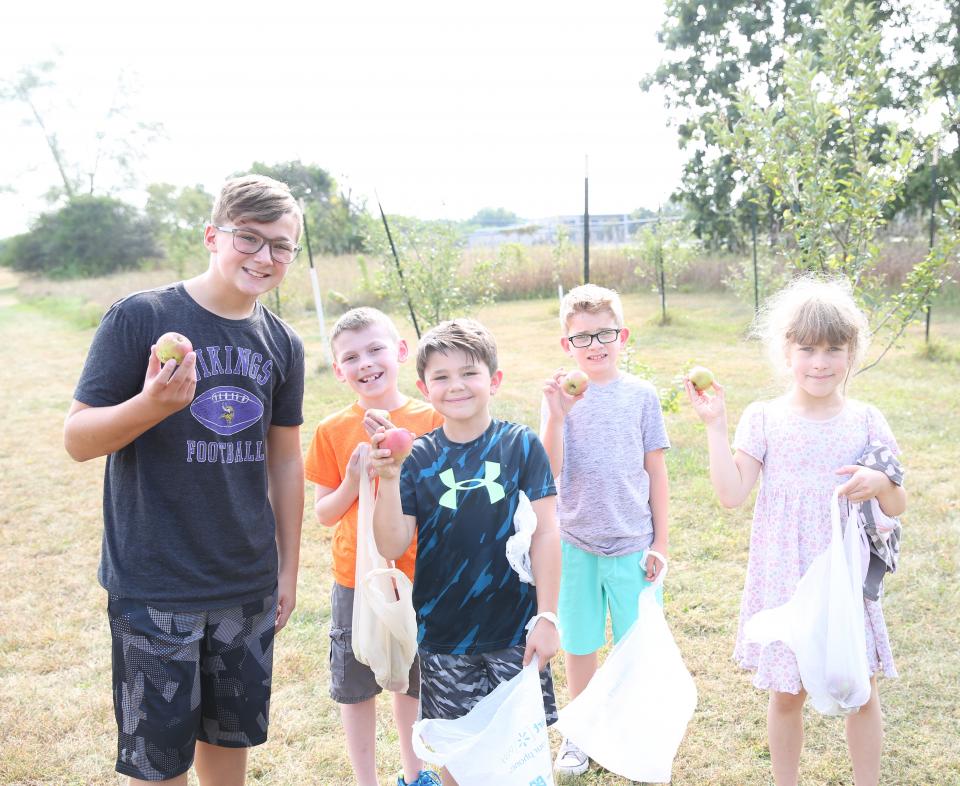 Three years ago thanks to a P-H-M Education Foundation grant Penn High School Early College teacher Mr. John Gensic had an idea that was able to take root ... to plant fruit orchards at some PHM elementary schools; the first was planted at Horizon Elementary.
Now the project is literally bearing fruit! Recently current 3rd graders of Ms. Marci Messer & the students who helped plant the orchard three years ago (who are now Discovery students) went apple & pear pickin'! Click to see the full photo gallery on Horizon's website.
Watch the video ...