Posted: Monday, May 17, 2021 - 8:00pm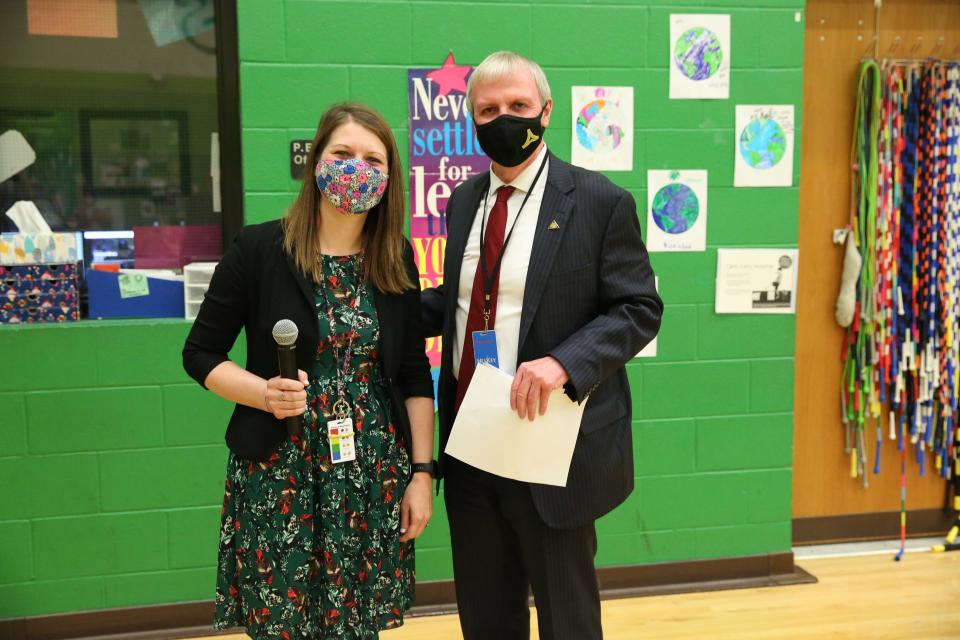 At the Monday, May 17 (2021) Board Meeting P-H-M Superintendent of Schools Dr. Jerry Thacker recommended the appointment of Madelyn Beers as the new principal of Elm Road Elementary. Current Principal Dr. Lisa Soto Kile will take on the role of Director of Professional Development and Student Learning at the beginning of the 2021-2022 school year.
Madelyn Beers worked at Elm Road as Assistant to the Principal for the 2019-2020 school year. For several months, Madelyn worked with the Elm teachers and Principal Dr. Lisa Soto Kile on the school's application process to become an IDOE STEM Certified School; the IDOE recognition came last May. Madelyn also developed a five year sustainability plan for STEM integration at Elm, along with writing and receiving grants for STEM programs. While at Elm, she was intricately involved with tracking and analyzing formative and summative assessment data from DIBELS and ClearSight to ILEARN. 
Madelyn was part of a cohort of P-H-M teachers who applied and were selected to participate in IU Kelley School of Business' MBA in Educational Leadership program free of charge! Madelyn received her MBA in November 2018. She participated in this program while serving as a 5th grade teacher at Elsie Rogers (2018-2019) and at Meadow's Edge teaching 4th grade (2017-2018), 3rd & 4th grades (2016-2017), and 3rd grade (2015-2016). This school year Madelyn has served as Assistant to the Principal to Gary Gardner at Meadow's Edge Elementary. 
Among the many programs that Madelyn has either assisted with, participated in, or helped manage were: served as principal of virtual summer school for summer 2020; developed district wide professional development on PBIS and motivation, Girls on the Run, American Heritage Girls, 5 Star Life, and Seeds of Science. On her personal time, Madelyn also volunteers for Cultivate Culinary. In her first year of teaching at P-H-M, she also donated her time at Ray of Light Orphanage. While completing her work for her B.A. in Education at Spring Arbor University (MI), she did a summer abroad and worked full-time teaching English using the Kumon method to Japanese students.
Madelyn has impeccable credentials and will do a wonderful job carrying on the academic excellence that Dr. Soto Kile has built at Elm Road.