Posted: Monday, March 27, 2023 - 6:18pm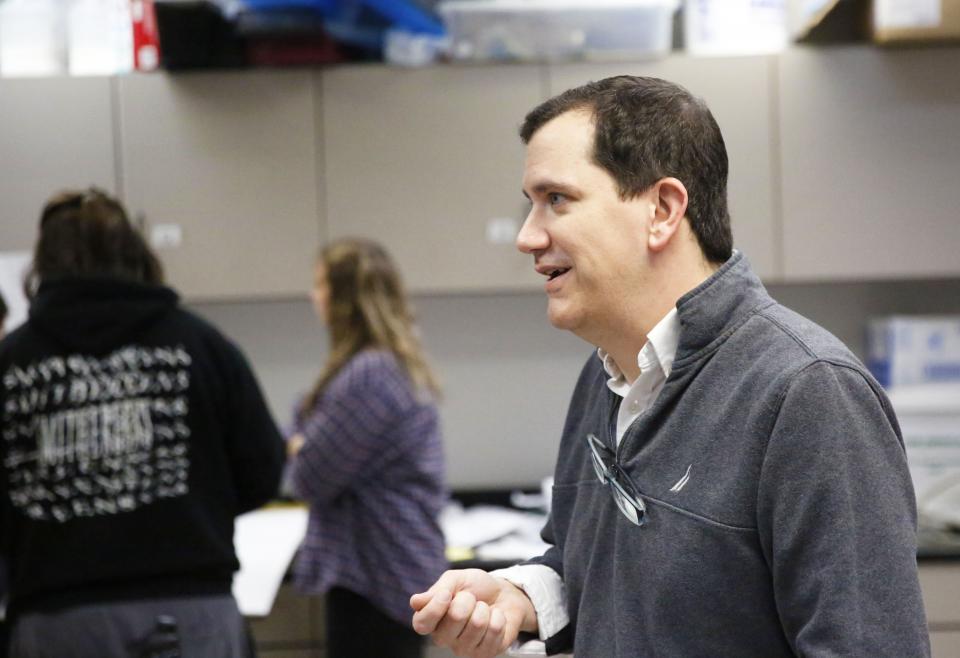 Penn-Harris-Madison's commitment to providing academic excellence is being recognized on the state and national level again. Penn Math teacher Dr. Richard Robinson was recently selected as an Indiana Finalist for the Presidential Awards for Excellence in Mathematics and Science Teaching (PAEMST).
Dr. Robinson is one of three Indiana secondary mathematics teachers eligible to receive a PAEMST award, the nation's highest honor for U.S. K–12 science, technology, engineering, mathematics, and/or computer science teachers. The awards program is administered by the National Science Foundation (NSF) on behalf of the White House Office of Science and Technology Policy.
State Finalists represent the most outstanding teachers Indiana has to offer and serve as both a model and an inspiration to students and fellow teachers. This is the third time P-H-M has had teachers recognized as a PAEMST award winner. Elsie Rogers teacher Amanda Fox won in 2022 last year for Math; and Penn Biology Teacher John Gensic was recognized in 2019 for Science.