Posted: Monday, June 1, 2020 - 3:59pm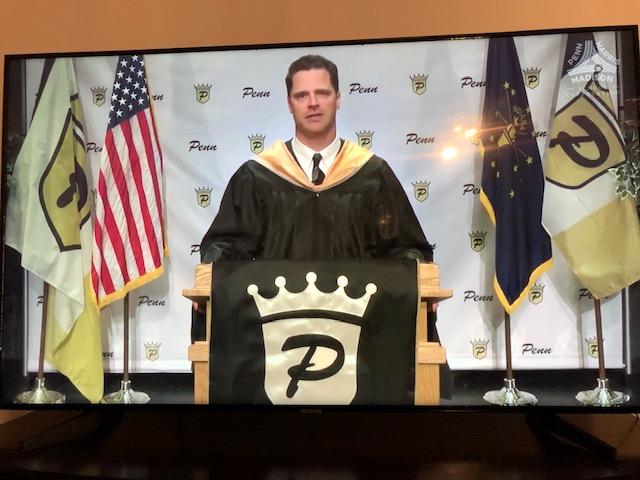 On Friday, May 29, we hosted our Sixty First Commencement online recognizing more than 700+ graduating seniors. The pre-recorded ceremony debuted live on P-H-M District's YouTube and Facebook channels starting at 7:00 p.m. Friday night (the time the originally scheduled in person ceremony was supposed to begin at on the campus of Notre Dame). You can click below to watch an archive of the video on YouTube. The virtual ceremony portion lasts approximately 2 hours and is preceded by a 30 minute  picture slideshow of some of the seniors with their yard signs and picking up their caps and gowns. Upwards of nearly 1,500 people, between YouTube and Facebook, tuned in the evening of May 29 to watch this one of a kind event!
Click here to view a gallery of photos we collected of the senior sign delivery that took place on Friday, May 15.
Plans of an in-person Commencement for the Class of 2020 are progressing. The event will be held at Penn High School in late July. More details will be shared with students and families in the coming days.