Posted: Monday, February 22, 2021 - 4:20pm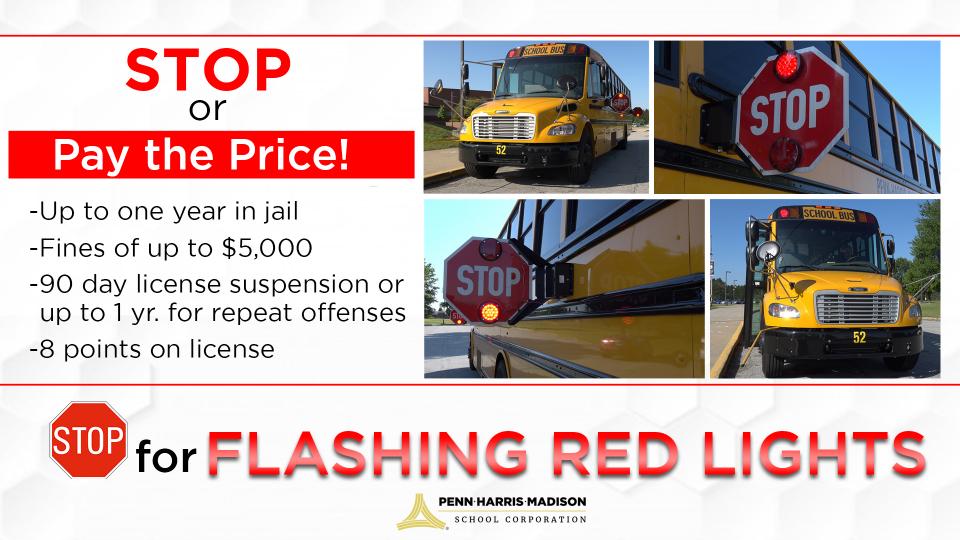 The penalties are pretty stiff for those drivers who don't stop for a stopped school bus (see above).
See the graphic below that highlights the traffic situations where drivers MUST STOP for a stopped school bus. Don't, and you'll PAY THE PRICE!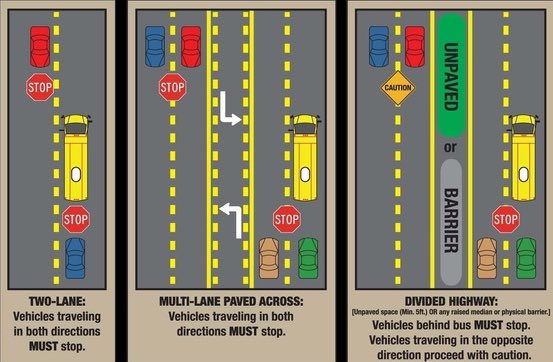 On December 14th, the PHM Board of School Trustees approved the purchase and installation of high resolution stop arm cameras on all P-H-M school buses by vendor 24-7 Security Systems. That process began on February 1st and all cameras are now installed and fully functional. As we phase in the return of more secondary students, it becomes increasingly more important to make drivers aware of school bus traffic laws. See how stop arm cameras will help catch drivers who violate school bus traffic laws ...