Posted: Thursday, August 15, 2019 - 2:14pm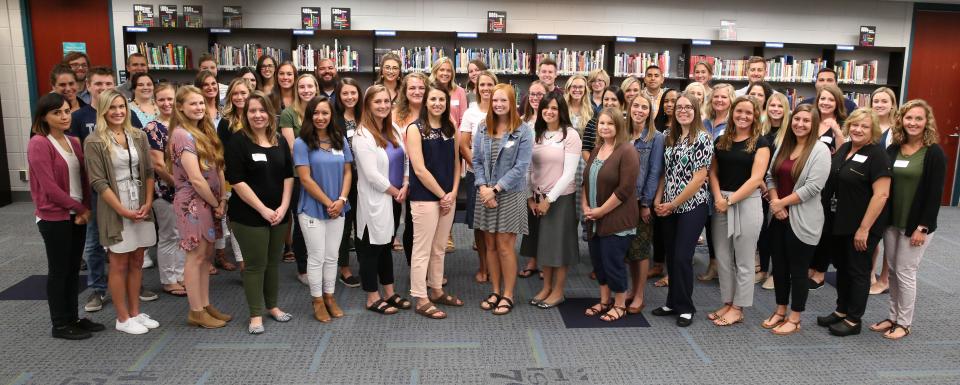 Students don't head back to school until Wednesday, August 21st, but today was the first day for our P-H-M New Teacher Class of 2019.
Penn-Harris-Madison welcomed 59 new certified employees at Orientation today for the 2019-20 school year—among the highest in the district's most recent hiring history! The reason for the large incoming P-H-M teacher "freshmen" class … retirement and relocation of outgoing faculty. Thirteen out of 15 P-H-M schools will have at least one new teacher joining their ranks this year, not counting the Exceptional Education staff members.
It will be a homecoming of sorts for 19 of the new teachers, as they are former P-H-M students and Penn High School graduates.
This year's new teachers are not only among our largest hire group, they are also a pretty smart group … with nearly 170 combined years of experience, and 15 have master's degrees!
Check out the photo galleries below of our new teachers, broken down by building and group, so that you can help welcome these new faces into the P-H-M Family!