Posted: Thursday, March 24, 2016 - 9:00am
By Jill Spencer
P-H-M's 30th annual Elementary Spell Bowl took place Wednesday, March 23, 2016. Nearly 200 third, fourth, and fifth grade students took the stage at Penn High's Center for Performing Arts, all prepared to do their best in regulated competition.
Northpoint Elementary spellers accomplished a sweep, finishing first at all three grade levels—including a perfect score of 30 at fourth grade!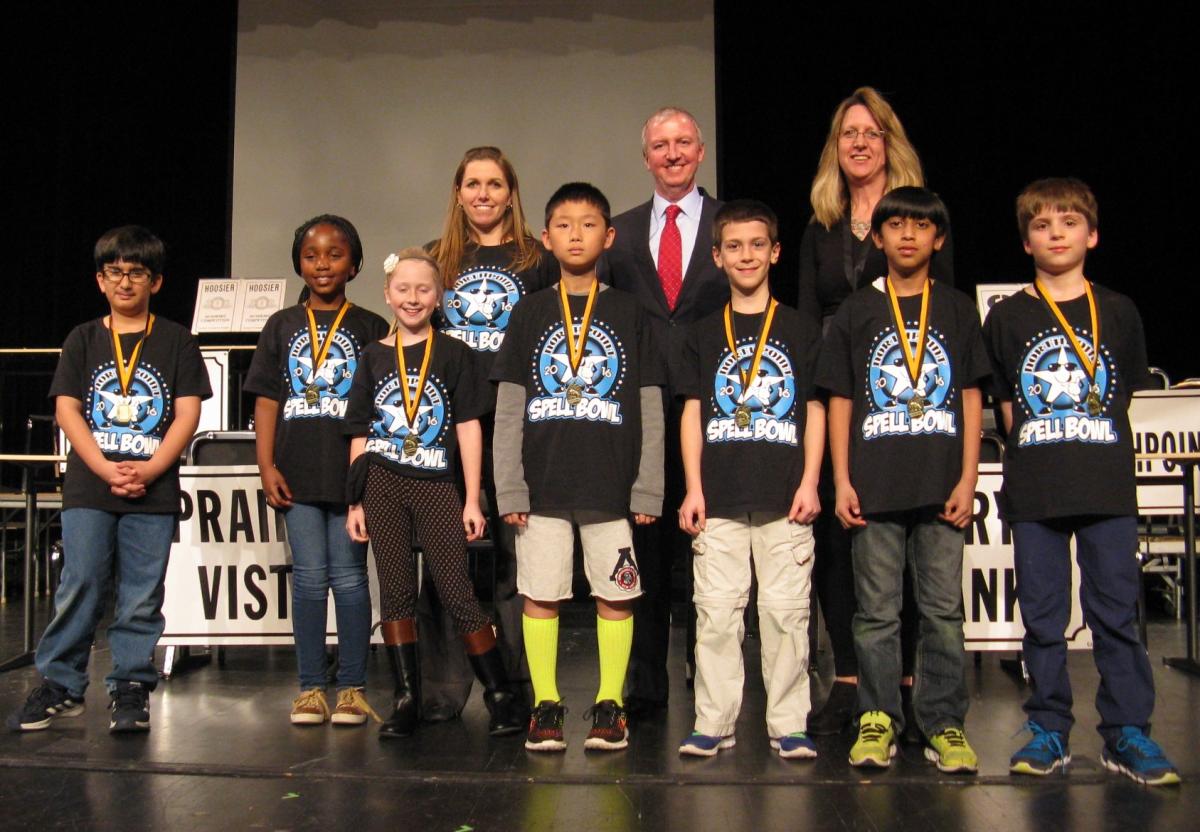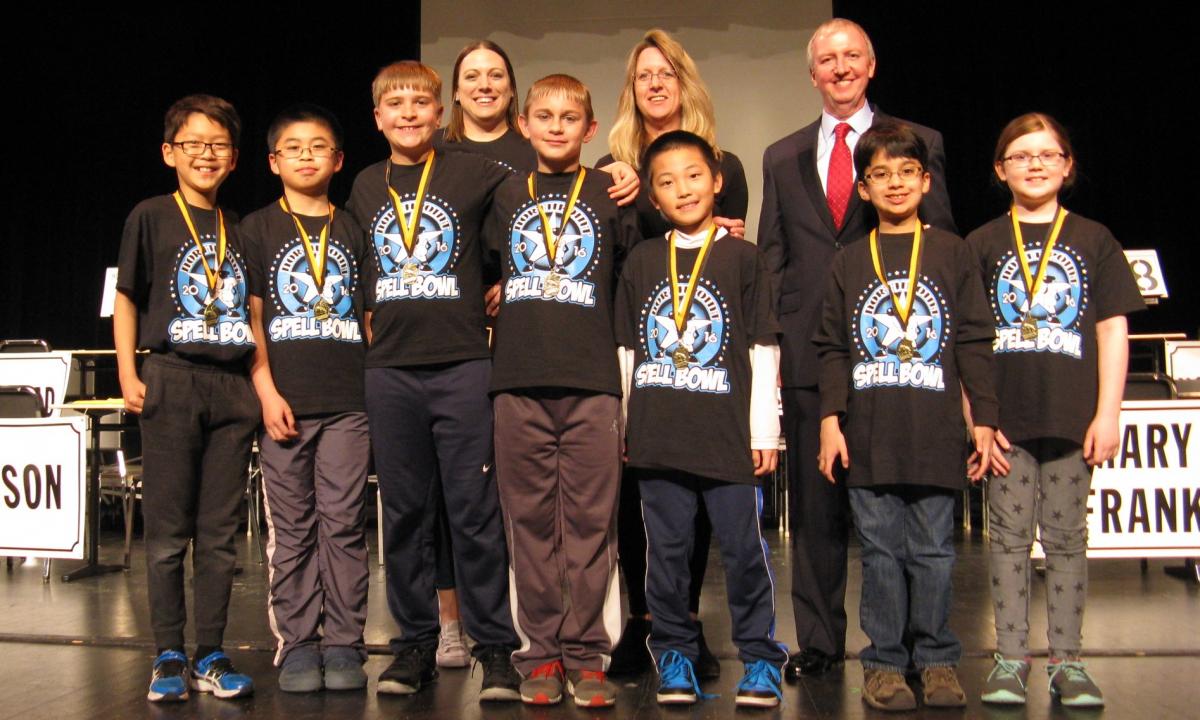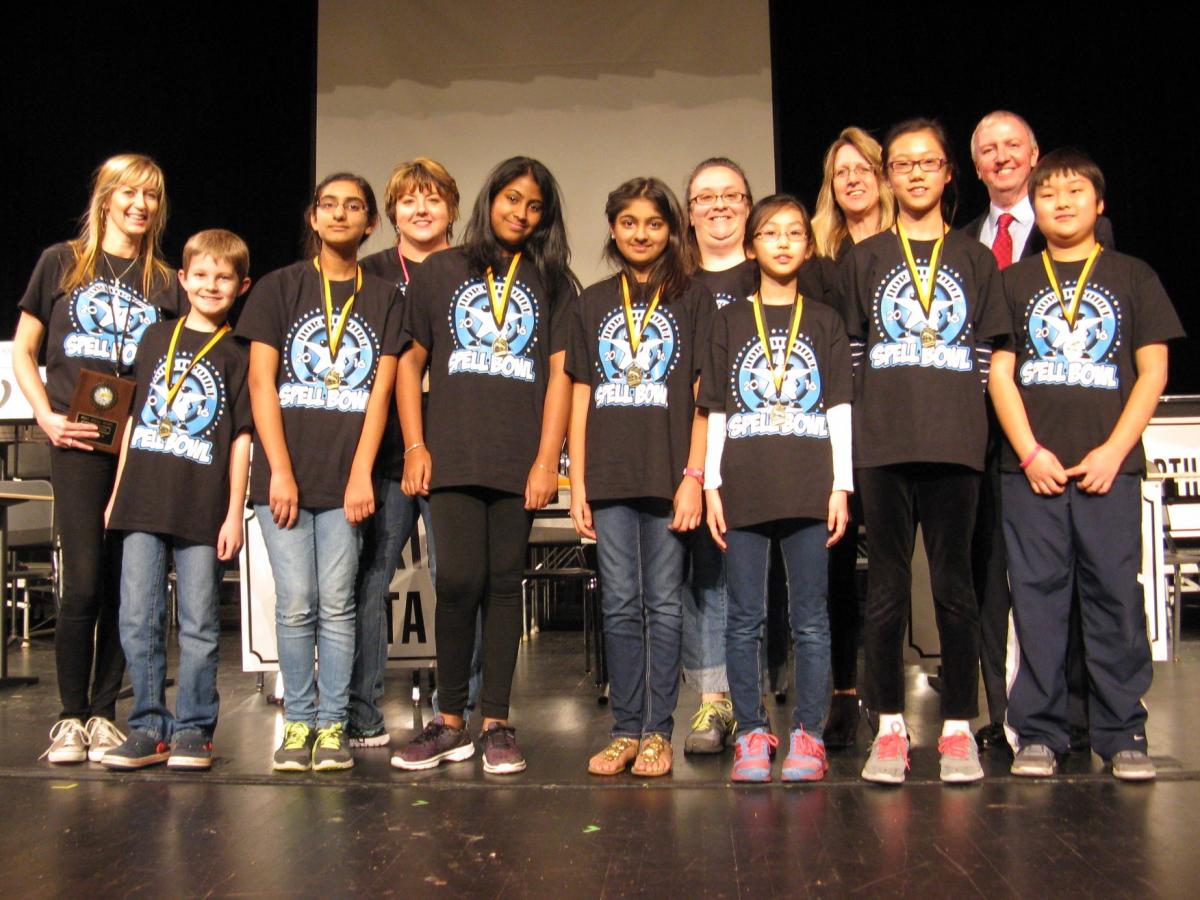 In third grade competition, the Bittersweet, Madison, Mary Frank and Prairie Vista teams each scored 23 points, resulting in a four-way tie for second place.
The fourth grade spellers did very well, with the Bittersweet, Prairie Vista and Walt Disney teams each scoring 26 points and also finding themselves in a tie for second place.
On the heels of Northpoint's winning fifth grade team was the Horizon team who took second place with 26 points and the Prairie Vista team whose 25 points brought them third place honors.
Each of the 11 elementary schools fielded three six-person teams (plus one alternate) representing grades 3, 4, and 5. Led by a teacher-coach, the teams spend weeks preparing for Spell Bowl. They may study word lists, learn about derivations (e.g., Latin roots) and rules (e.g., capitalization, pluralization), all the while gaining confidence in their ability to think clearly and spell correctly under pressure.
During the competition, each student must listen to a word, then write it on paper within a 15-second time limit. Their written entries are reviewed by a panel of judges and their score posted in front of the audience. Each correct spelling is worth one point.
Penn High School's Center for Performing Arts was the setting, and it was full of students, family, friends, and faculty. The audience was hushed as spellers worked, but cheers broke out whenever results were announced.
Mrs. Anne-Marie Reininga, K-5 High Ability Coordinator for the district, manages the P-H-M Spell Bowl and works to assure that it is a positive and enriching experience for students. Academic competition can give students confidence, increase their motivation to sharpen their skills and abilities, and expand their opportunities to receive recognition.
Congratulations to all who participated in the 30th Annual P-H-M Spell Bowl!