Posted: Sunday, November 22, 2015 - 3:19pm
By Jill Spencer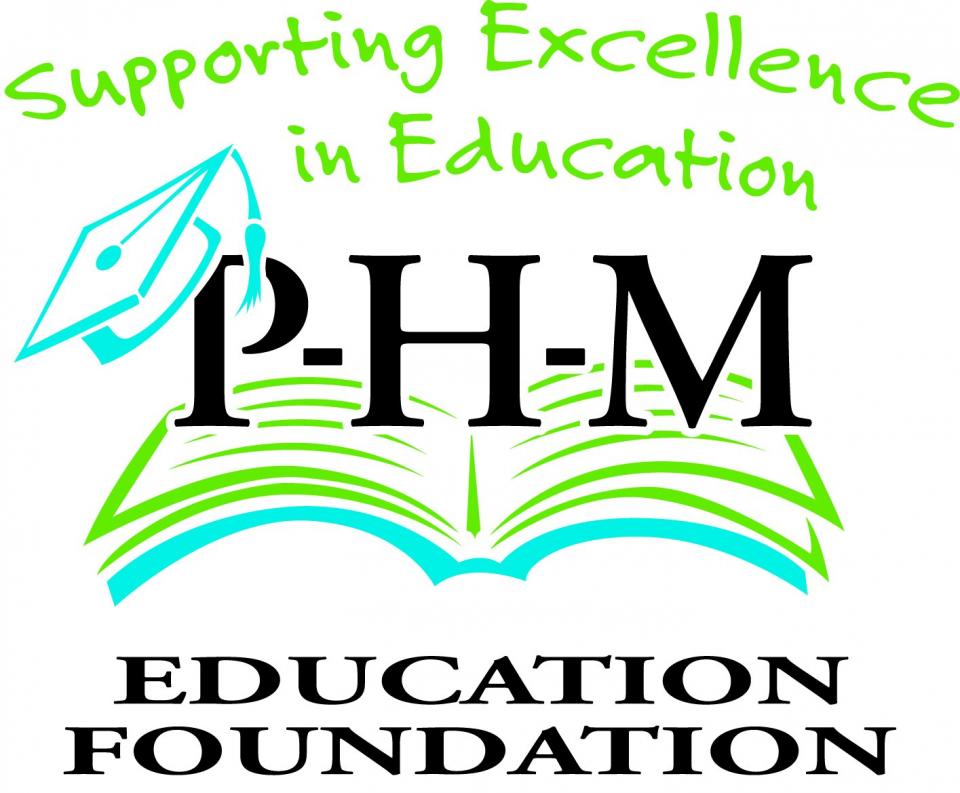 The PHMEF Grant Committee is pleased to announce the Fall 2015 grant winners. The seven proposals described below will be funded at a cost of $8,989.25. It's estimated that 2,878 students will be positively impacted by these innovative teaching grants!
---
ACTIVE SEATING IN THE CLASSROOM
Prairie Vista Elementary - Peggy Peak
Grade K  —  70 students
Fully funded at $1,992
Research supports the benefits of "active" seating to enhance the learning environment. Active seating improves attention and concentration, posture, blood flow, flexibility, coordination and balance. Students will demonstrate the ability to stay focused and energized throughout the day with the use of 15 stability balls and 15 HOKKI stools. Students will be trained on how to use the equipment the correct way. Offering the choice of seating will help to accommodate different learning styles in our classrooms.
WOBBLE CHAIRS FOR ACTIVE SEATING
Elsie Rogers Elementary – Dana Latham
Grades K  —  50 students
Fully funded at $1,399.80
The creator of the Wobble Chair combine concepts of a stool and exercise ball and came up with a product that supports active seating in the classroom. This concept supports flexibility and movement while sitting can be beneficial to the human body. Twenty chairs will be available throughout the day for students to utilize them, especially during subjects that they have trouble focusing.  
MAKING THE INVISIBLE VISIBLE THROUGH STUDENT EXPERIMENTATION
Penn High School – John Gensic, Kimbell Reitz and Rob Beckheiser
Grades 9-12  —  1,200 students
Fully funded at  $996
This grant will help students connect the CO2 they exhale with the math and science of concentrations, graphing, and cycles in nature. If students can visualize and experience line graphs, slopes, and concentrations and experimental design while breathing, they are gaining in their STEM literacy skills. Funding will support the purchase of 4 carbon dioxide gas sensors and sampling bottles that will be used in tandem with equipment from the University of Notre Dame lending library.
SCHMUCKER TECHNOLOGY CLUB
Schmucker Middle School – Matthew Reininga
Grades 6-8 — 30 students
Fully funded at $861.45
The technology that would be the focus of the club would be the Arduino prototyping board. Arduino is an electronic prototyping platform intended for inventors, designers and hobbyists. Members of the club will work in teams to complete interactive projects using the Arduino and Scratch for Arduino, which is a free open-source programming language. The grant will support the purchase of 10 Arduino boards and the necessary accessories such as motors, LEDs, and cables.
JASS RESIDENCY WITH RONALD CARTER
Penn High School – Bill Leather
Grades 7-12 — 400 students
Fully funded at $1,000
Ronald Carter was the director of the world-renowned Northern Illinois University Jazz Ensemble. He has spent more than 18 years in the St. Louis metropolitan area as an educator and professional freelance musician. The grant will support bringing Mr. Carter to P-H-M schools for a special 4-hour jazz clinic.
DISCOVERY MIDDLE SCHOOL MAKERSPACE
Discovery Middle School – James Howard and Kiley Snyder
Grade 6-8 —  128 students
Partially funded at $2,500
A makerspace is a student-centered environment that incorporates hands-on technology to explore and create. Students will be able to develop engineering skills as they are creating projects with 3-D printers. Arduinos and Littlebits are adaptive electronic platforms that would allow students to prototype and develop different projects. Having these tools in the makerspace will foster student imagination and creativity in science, technology and engineering.
STUDENTS AGAINST DESTRUCTIVE DECISIONS (SADD)
Penn High School – Kristine Smith
Grades K-12  —  1,000
Partially funded at $240
Students Against Destructive Decisions' vision is to create a school district in which young people make positive decisions that advance their health and safety. Penn students will join together to create an awareness program to inform students about positive approach to decision making. Students will promote the club's message by wearing SADD t-shirts.