Posted: Tuesday, August 11, 2015 - 1:37pm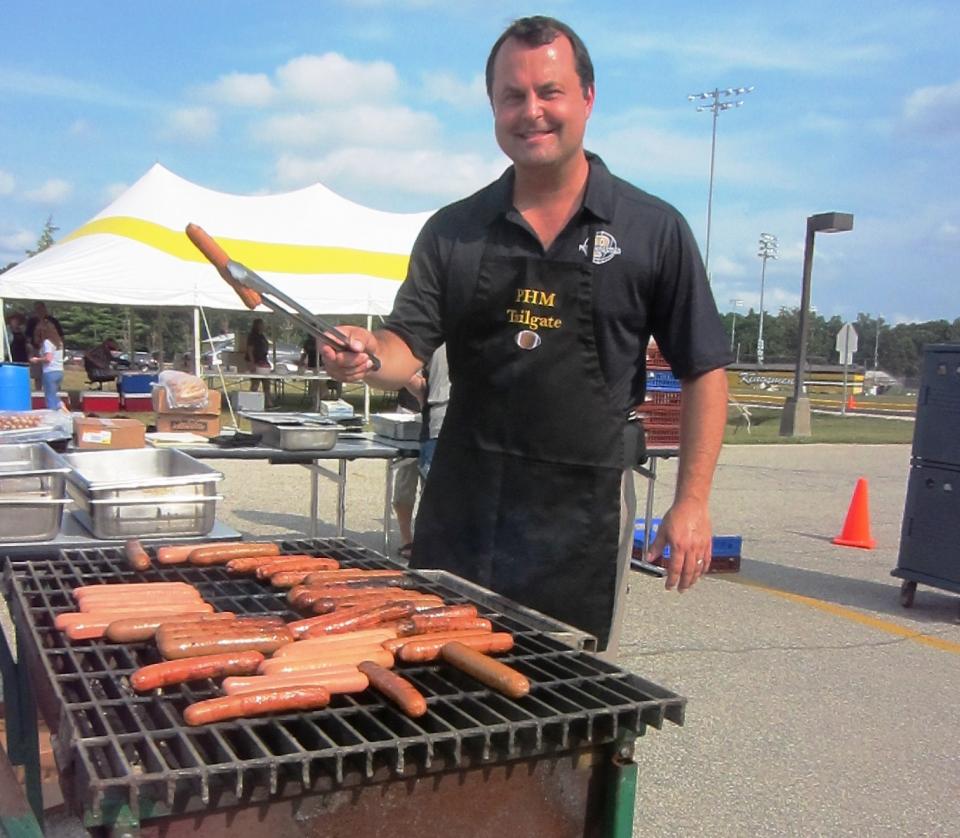 Brats and sauerkraut? Dogs and chips?  It won't matter which you choose, you'll have a great tailgate experience!
Join us on Friday, August 28, from 5:00 – 7:00 p.m. in the big tents behind the Educational Services Center (ESC) at 55900 Bittersweet Rd., Mishawaka.
That's plenty of time to grab dinner for the family, visit with friends and get your seat inside TCU Freed Field before the 7:30 p.m. kick-off.
A dedication ceremony for the new TCU Freed Field renaming will take place just before kick-off. Superintendent Dr. Jerry Thacker will be joined by TCU CEO & President Paul Marsh, members of the P-H-M School Board of Trustees and the P-H-M Education Foundation.
This year the Penn Kingsmen will take on the Merrillville Pirates!
The P-H-M Community Tailgate, hosted by the district's central office staff and administrators,  is a tradition. The event is always scheduled ahead of the first home football game and is open to the public. Tickets are $3.50 and are sold onsite, not in advance.
Dr. Thacker and P-H-M administrators will be on hand and look forward to meeting members of the community and P-H-M families.