Posted: Monday, November 25, 2019 - 3:29pm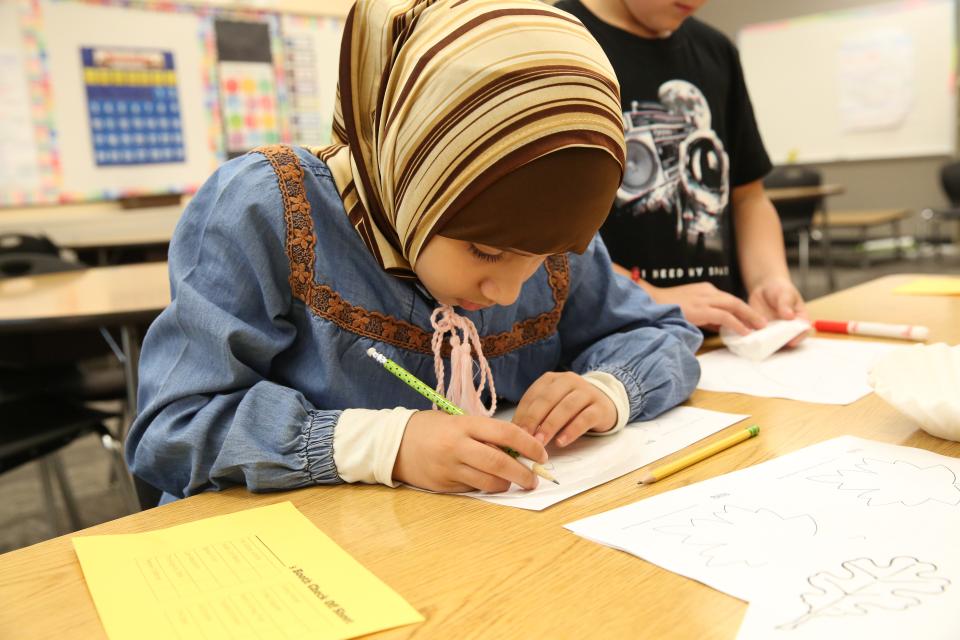 The P-H-M Education Foundation announced its Fall Grant Cycle recipients. A total of $10,188.63 will be disbursed to P-H-M staff. See the complete list is below.
Since the Foundation's inception in 1996, more than $1 million have been distributed in innovative teaching grants supporting P-H-M teachers, staff, and students. The Grants Committee is comprised of Foundation board members, community representatives, and a P-H-M administrator who evaluate each grant application. 
EZ Form grant winners of $250 or less:
Breakout EDU: Classroom Escape
Horizon Elementary – Derrick Fairbotham​
Grade 5; 160 students impacted
Awarded: $160.50 – Multiple escape room activities challenging critical thinking, communication, and teamwork skills.

Building Number Fluency in 4th and 5th Grades
Elsie Rogers Elementary  – Rachael Givens
Grade 4-5; 200 students impacted
Awarded: $218 – Tang math kits that will help with number bonds, counting, place value.

A Multisensory Approach
Meadow's Edge Elementary – Stacey Miller
Grades 2; 24 students impacted
Awarded: $277.56 – Materials that provide multisensory approach using doodle boards, playform shapes, and sandpaper letters.

Safety Poster
All Elementary Schools – Mike Seger​
Grades K-5; 4,936 students impacted
Awarded: $250 – Poster contest to educate kids about strangers and how lockdowns relate to stranger danger.

Reading and Writing Hands-On Learning Games for Deeper Understanding
Elsie Rogers Elementary – Carlye Ponsler​
Grade 4-5; 100 students impacted
Awarded: $248.50 – Project benefit students will 44 various reading, vocabulary, and writing games.

Every Voice Matters
Schmucker Middle – Maggie Hartford
Grades 608; 150 students impacted
Awarded: $191.50 – Qball will help students who are reluctant to speak up and out in a classroom setting.

Exercise Body and Mind
Elm Road Elementary – Stephanie Newcomer
Grades K-5; 500 students impacted
Awarded: $84.95 – Pound sticks would be used for "brain breaks" and refocusing students' minds.

Kindness Squad
Elm Road Elementary – Christy Cook
Grade K-5; 500 students impacted
Awarded: $222.66 – Stickers, kindness squad belts, and letter packs to help promote kindness throughout the school.

Handwriting Interactive Teaching Tool
Horizon, Northpoint, Prairie Vista, Mary Frank Elem– Tess Weaver
Grades PreK-2; 40 students impacted
Awarded $225 – Writing tool for students who receive occupational therapy.

Raspberry Pi Server and Cyber Security Labs
Penn High – Steve Sinish
Grades 10-12; 50 students impacted
Awarded $200 – Servers support ongoing learning about servers for those in the computer tech support program.

Social Emotional Learning Center
Penn High – Megan Bidigare
Grades 9-12; 3,600 students impacted
Awarded $250 – Funds to support a SEL safe space inside Penn High School for students who may have high emotions.
Full Funding/Traditional Form Grants approved for $250 or more:
They All Fall Down
Horizon Elementary – Ann Lira
Grades Pre-5th  —  680 students
Requested $470 — Received $470​
Domino workshop kit to instruct and reward classes for positive behavior. Students will design and build their domino creation and work closely in teams of two. The goal is for each individual creation to completely topple and transfer energy to the next group's creation until all 15 creations completely topple.  

 Careers and Work Experience Project
Penn High – Kristal Wheeler
Grades 9-12 — 3,000 students
Requested $1,000 — Received $1,000
Program centers around Penn High School students with disabilities that will be given the opportunity to form a business. The program will center around two main experiences: a pet treat production and sale and a coffee cart. Both experiences will allow students to understand production, pricing, and sales. 

WGMS Media Class Equipment
Grissom Middle – Kristian Verash​
Grades 6-8 — 700 students
Requested $918.12 — Received $918.12
Equipment will improve the video and audio technology through WGMS and YouTube Grissom Middle School. Students can utilize their phones to video school activities for better communication. 

High Quality Evidence for Like Long Critical Thinking
Penn High  – Jeremy Starkweather, Kaitlin Dickmen, Kayla Pfernere​
Grades 9-12 — 100 students
Requested $978.84 — Received $978.84
Literature for debate topics that are current, peer reviewed, and written by experts in the field to be used by high school's debate class and team. 

Visualizing the Dream for Lifelong Learners
Penn High – John Gensic and Angela Yarrell​
Grades 9-12 — 200 students
Requested $775 — Received $775
Funds will help offset costs for students who will be visiting, touring, and learning about historically black colleges and universities. 

Phones, SEL, and Biological Impact at the Brain
Penn High – John Gensic, Jeanie Mitchell, Danielle Black
Grades 12 — 5,013 students
Requested $911 — Received $911
The science of addiction, from opioids to cell phones is rooted in the biology of the brain. This grant would allow Early College seniors to delve more deeply into understanding the root cause of addiction and take meaningful action. Funds will be used to purchase the book The Deepest Well, which covers the biological impacts of toxic stress. The book will be paired with lessons on how technology has been designed to be addictive (such as apps on a phone).

Choosing Joy – Schoolwide Positive Messaging
Discovery Middle – Aubrey Rollins
Grades 6-8 — 900 students
Requested $1,000 — Received $1,000
Student groups will volunteer to help beautify public spaces throughout Discovery, including hallways and restrooms, that will have positive messages to inspire students to have a positive attitude and motivate them to do their best every day. ​

Ecology: Ecosystem (three classrooms/three different grants)
Discovery Middle — Jackie Dan, Mikaylah Ganza, Gabriella Kintner
Grades 6 – 280 students
Requested $840 – Received $840
Potawatomi Zoo representative will come to the school and discuss different topics related to ecology. The goal would be to use the presentation at the end of the unit as an application and analysis of the content the students' have learned.
Partial Funding
SEL Classroom Environment
Elsie Rogers Elementary – Krystle Mauro
Grade 3 —  50 students
Requested $489.84 — Received $117
Emotional prompt cards and materials that will be used in the social emotional learning classroom environment. 

Personal and Academic Student Development Through Reading
Grissom Middle – Joshua Kelver​
Grades K-5  —  25 students
Requested $999.10 — Received $900
Classroom library that will incorporate inclusive topics such as disabilities and LGBTQ+. In addition, library will include books written by minorities and topics that cover minority experiences in America.