Posted: Monday, November 21, 2016 - 11:47am
By Jill Spencer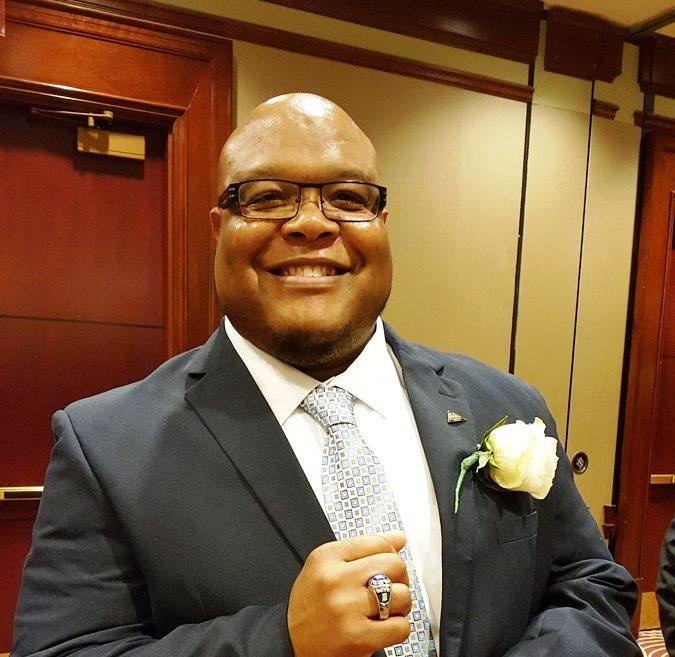 The announcement came as a surprise at the Nov. 20 awards banquet as part of IASP's (Indiana Association of School Principals) annual conference, but the selection of Nathan Boyd as Indiana's Middle School Principal of the Year comes as no surprise to those who work with him daily at Grissom Middle School.  Principals from across the state nominated Mr. Boyd for the top honor, praising him for his leadership skills.
"When you think of an outstanding and creative leader, you think of Nathan Boyd," says Dr. Jerry Thacker, P-H-M superintendent. "Nathan truly is an exemplary principal, going above and beyond every day to model for his students Grissom's motto: Good, Better, Best!"
Seth Molnar, Grissom's Assistant Principal, added, "I'm luckier than one person should be to work with such a phenomenal leader!"
Mr. Boyd has this to say about his role: "I credit my years of playing sports with helping me realize that I cannot, nor anyone else, ever be more important than all the members of my team/staff.  I truly believe that each member is vitally important to creating a whole, with shared purpose, vision and combined effort."
Mr. Boyd has created that sense of shared purpose at Grissom since becoming principal there in 2013. He encourages his team to be student-centered in every way, creating a positive culture that is rich with opportunities, outreach that results in strong relationships with students, and instructional approaches that lead to increased academic achievement.
Mr. Boyd has worked tirelessly to not only make Grissom an "A-rated" school, but a school with co- and extra-curricular offerings that allow students to develop talents and experience success. Two examples of this are the first ever "Grissom Drum Brigade" and the popular "Club Honors."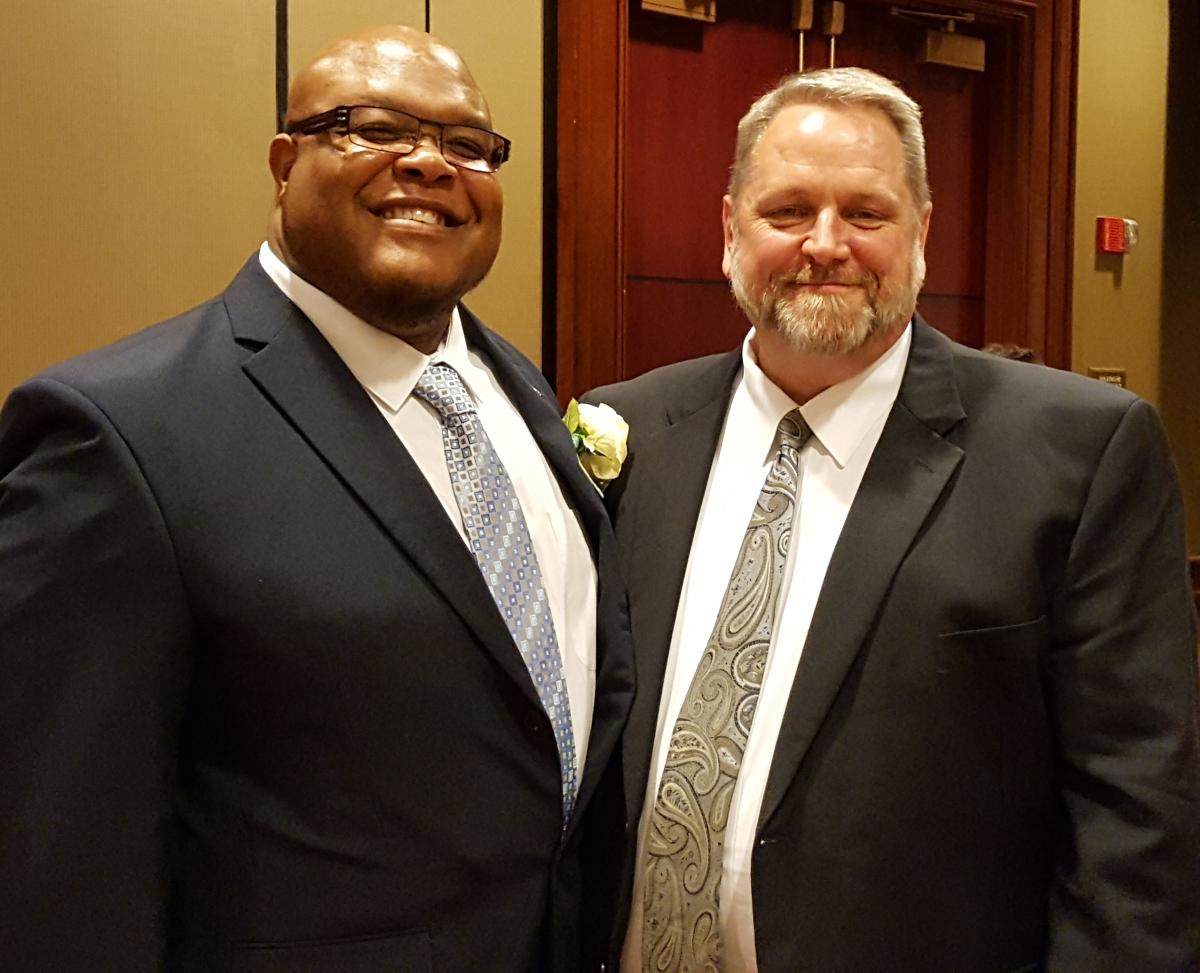 Nathan Boyd's recognition as Indiana Middle School Principal of the year is the second time that a PHM principal has been named as one of the state's top principals. Last year, Steve Hope, principal of Penn High School, was named Indiana High School Principal of the Year.
Mr. Boyd was chosen as District 2 Middle School Principal of the Year back in the spring. All district winners were recognized at the award dinner held at the Indianapolis Downtown Marriott. 
The IASP dinner serves as the kickoff for the organization's annual fall conference so many of P-H-M's other principals and assistant principals were on hand,
along with P-H-M District administrators.
 Mr. Boyd's mother, Renette Boyd of Evansville, and his sister, Lindsey Vertner of Bloomington were also invited to attend for Nathan's recognition as a District 2 winner.  
Everyone was thrilled to be on hand when Mr. Boyd was named of 2016 State Middle School Principal of the Year! He was chosen from a field of 12 other district middle school principals
, each representing one of Indiana's districts
. 
 Mr. Boyd will now represent Indiana at the National Association of Secondary School Principals Recognition Program in the Fall of 2017.