Posted: Saturday, May 28, 2022 - 3:00pm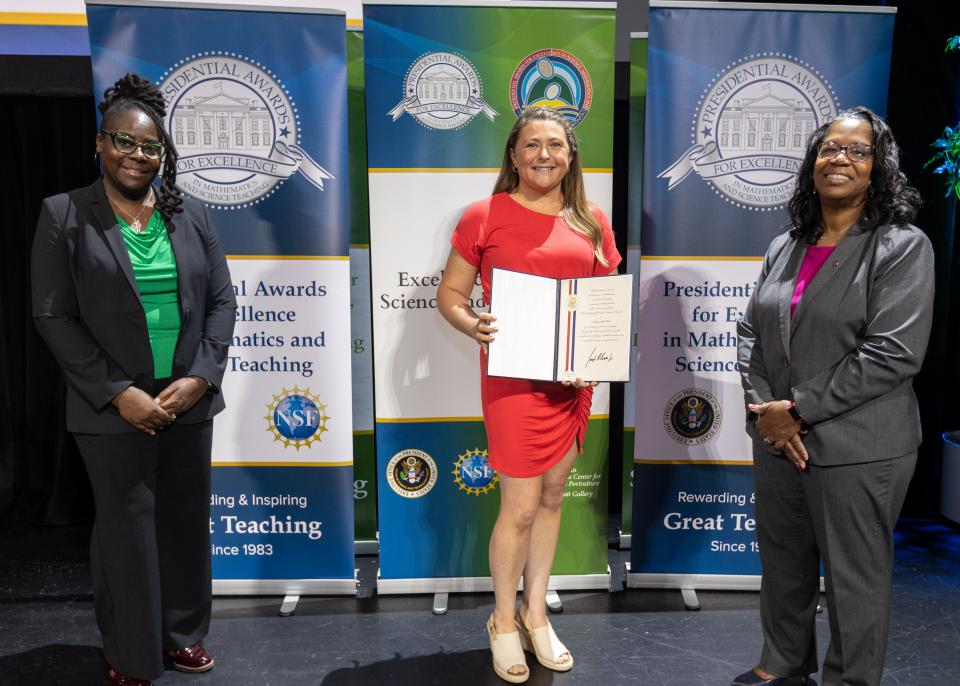 At the time Mrs. Fox applied for PAEMST, she was a 3rd grade teacher at Prairie Vista. While there she expanded the after-school coding courses and also worked over the summers with the ND's Department of Computer Science & Engineering on various research efforts funded by the National Science Foundation (NSF). The NSF grants funded a K-6 ND computer science summer program, as well as her Prairie Vista after-school coding classes.
Click here to learn more about Mrs. Fox's background
. 
Recipients of the PAEMST receive the following:
A certificate signed by the President of the United States.
A paid trip to Washington, D.C., to attend a series of recognition events and professional development opportunities.
A $10,000 award from the National Science Foundation.
Mrs. Fox was also P-H-M's Elementary Teacher of the Year for 2022.