Posted: Thursday, May 28, 2020 - 3:47pm
How to watch the Virtual Commencement
We are excited to celebrate the amazing accomplishments of Penn High School's Class of 2020 in the Sixty First Commencement to be held online on Friday, May 29 at 7:00 p.m. EDT. You can tune in as early as 6:30 p.m. to watch a picture slide show of seniors with their yard signs and picking up their caps and gowns (please note every senior may not be pictured; this was created with pictures that either we took or shared with us). Click here to download and view a PDF copy of the program booklet. Click to learn more about the great achievements by this year's graduating class.
To watch this live event, make sure to tune to P-H-M District Facebook page: https://www.facebook.com/phmschools or P-H-M District YouTube channel: https://www.youtube.com/pennharrismadison
*Please note these are PHM District social media pages, not Penn High School's
**You do not have to have a Facebook or YouTube account to tune in watch. However if you would like to post congratulatory messages or pictures of your graduate in the live comments, you will have to have an account on that social media platform.
We invite graduates to wear their cap and gown while they watch the live feed of the Virtual Commencement with their family and loved ones. As you watch, we invite family and friends to post congratulatory messages in the live comments & post a picture of your senior in their cap & gown using the hashtag #​Kingsmen2020 to help us collect and see all your pictures (pictures can only be posted in comments on Facebook).
If you plan on on watching the Virtual Commencement on P-H-M District YouTube channel (https://www.youtube.com/pennharrismadison) follow the directions below for the device you will be using to watch the broadcast on YouTube:
 Laptop/computer: Please make sure to change your quality settings to view the program in 1080pHD. Look at the screengrab instructions below to change your settings …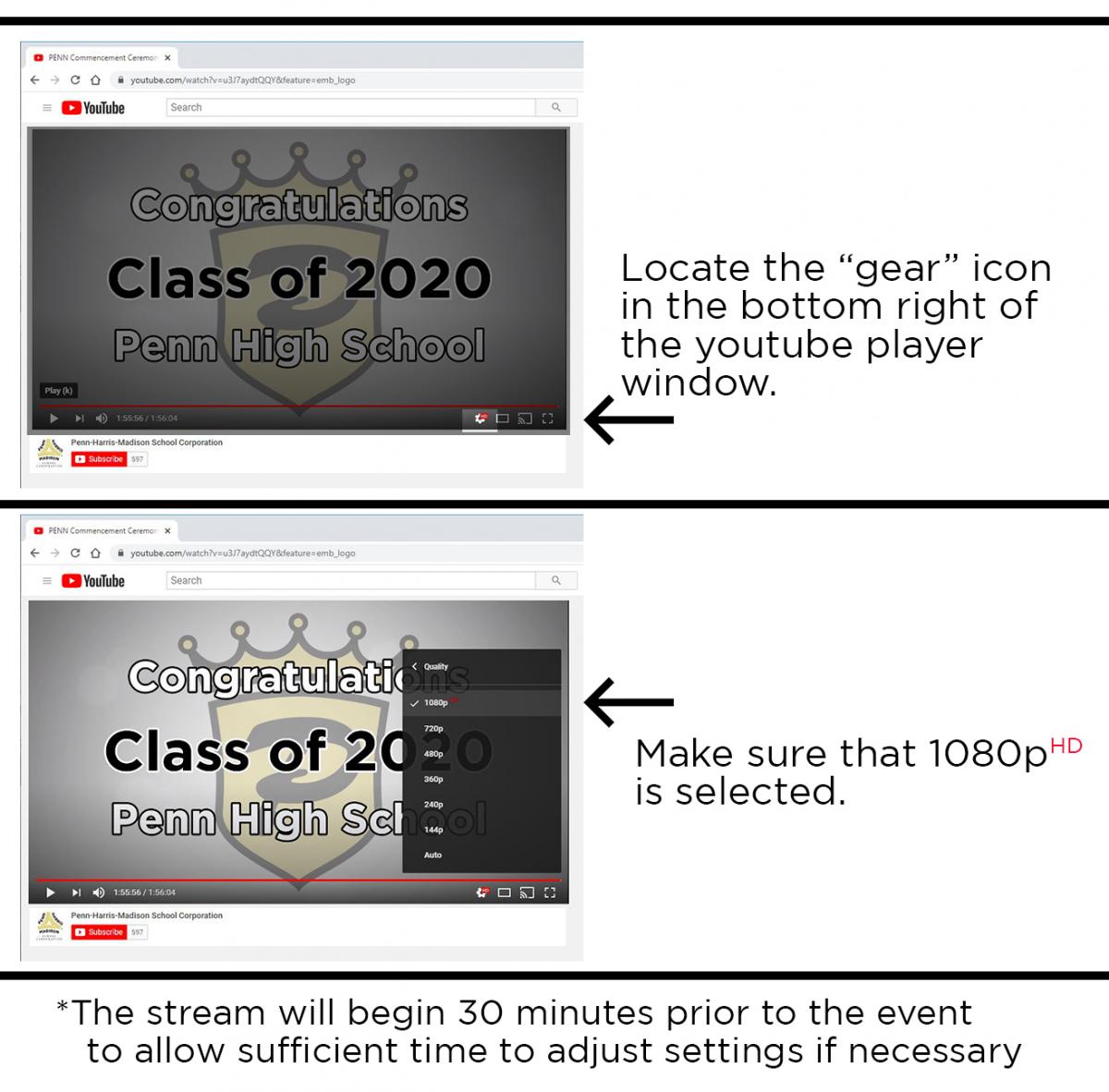 via app on a Smart TV: If you are going to be watching the program through the YouTube app on your Smart TV, follow the screengrab instructions below to go into your settings and change it to 1080pHD …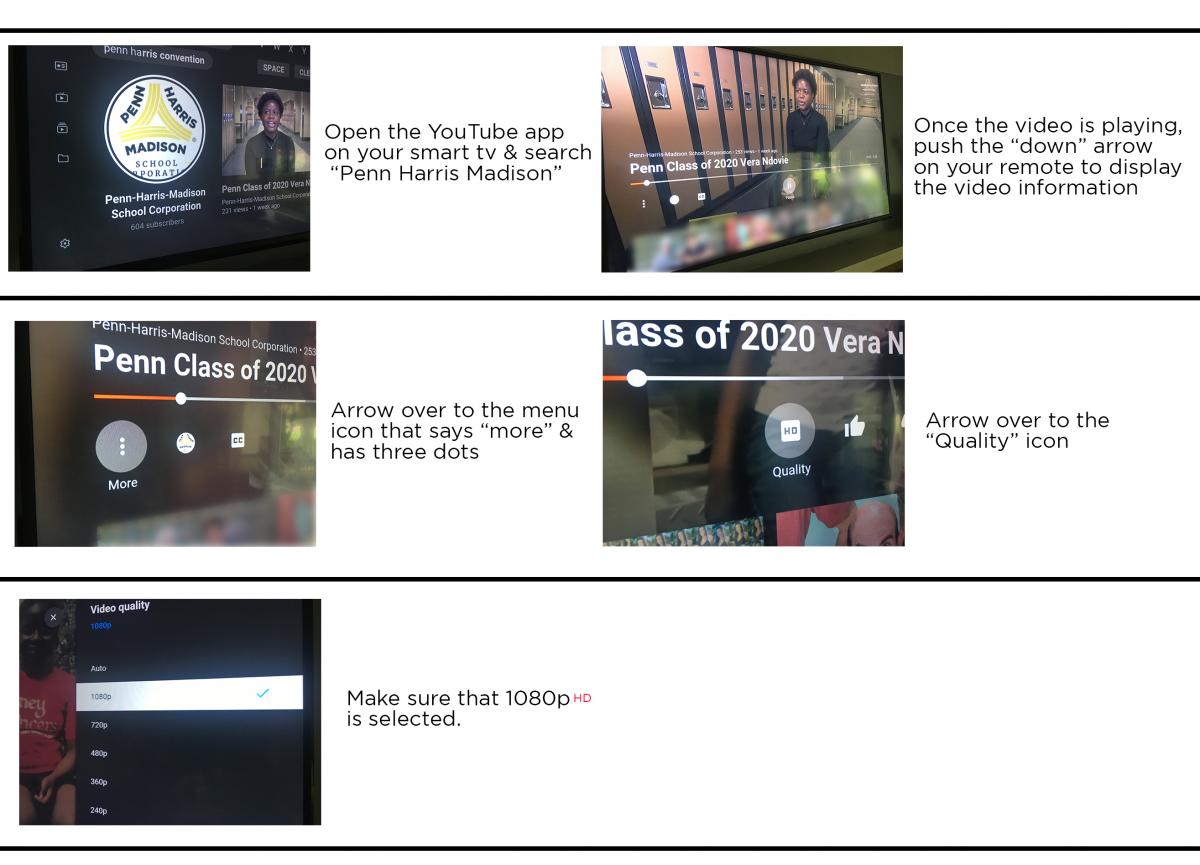 via app on a Smartphone: The quality setting may default to 480p. Some smartphones will automatically change the setting to 1080p the longer the video plays. However if you notice that the lip sync seems to be off, follow the screengrab instructions below to go into your settings and change it to 1080pHD …