Posted: Monday, May 14, 2018 - 1:20pm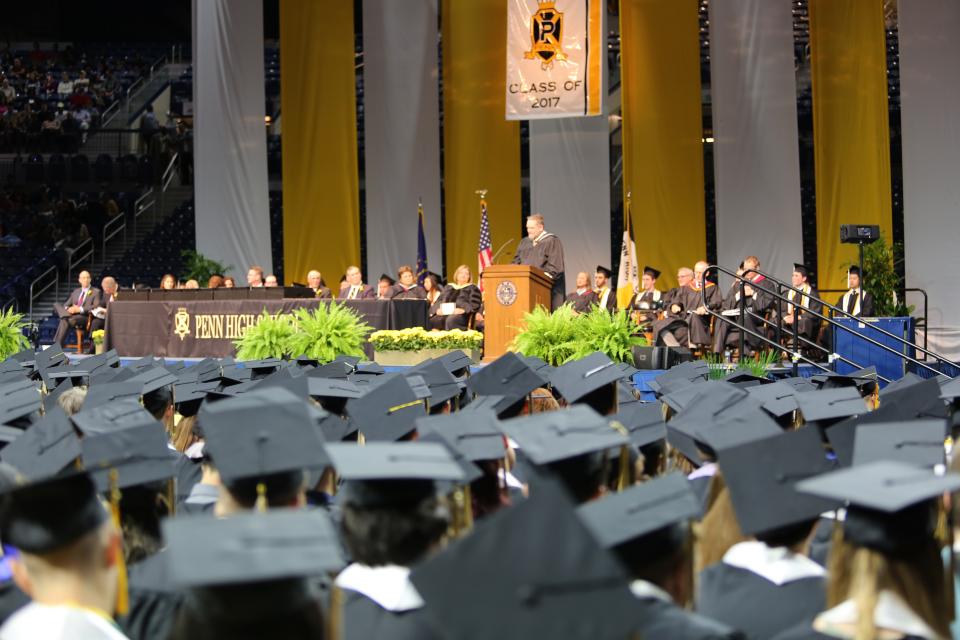 Penn High School was ranked 17th within Indiana (and one of only two in Northern Indiana) in US News & World Report's 2018 U.S. News Best High Schools listing. With a 98% graduation rate, Penn was awarded a Silver Ranking. 
Penn's other points of distinction noted by the prestigious national magazine ranking, students have the opportunity to take Advanced Placement course work and exams. The AP participation rate at Penn High School is 49 percent.
Among Indiana schools in the 2018 U.S. News Best High Schools rankings, there are four gold medal schools, 39 silver medal schools and 79 bronze medal schools.
Indiana high school students typically follow the Core 40 curriculum, which includes required classes in English Language Arts, math, Social Studies and Science, among others. Students who fulfill additional requirements can earn a diploma with academic or technical honors. At Penn High School, more than 85% of students graduate with High Honors, Academic Honors or Technical Honors. Learn more about the Core 40 Curriculum on the Indiana Department of Education website.
The Academies at Penn High School provide the framework for student success. Through their work in each academy, students find relevant and meaningful coursework taught in a supportive environment where each student is known well by his teachers and peers. Through these "smaller learning communities," students build relationships while engaged in relevant learning experiences.
Click to watch Class of 2018 student profiles from each of Penn's seven academies (videos are being added every week leading up to Commencement on Mary 25, 2018)
Penn is a Four Star School earning the Project Lead the Way Distinguished School distinction in 2017-18 (for the 2016-17 school year), and the STEM Academy has been certified as a Full STEM Certified Program by the Indiana Department of Education. 
Click to see the full list and find out more how US News & World Report ranks the Best High Schools.