Posted: Tuesday, May 23, 2017 - 2:52pm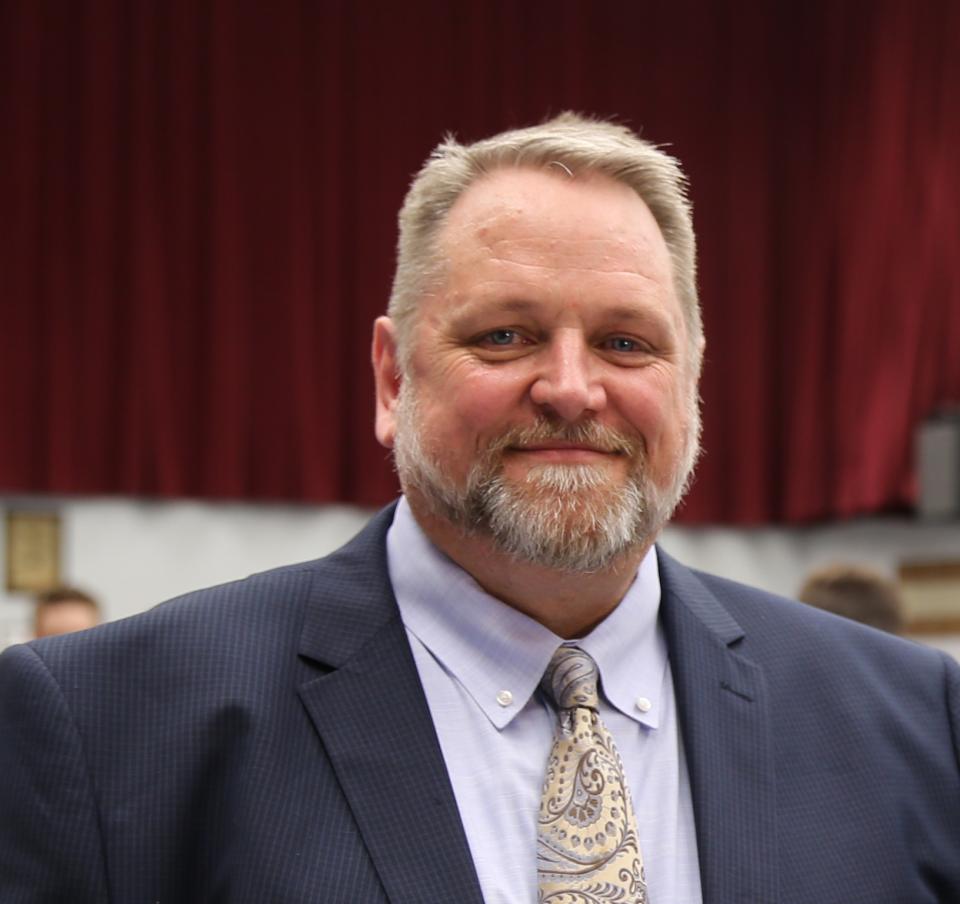 Penn-Harris Madison Superintendent Dr. Jerry Thacker announced this morning that after 22 years with the District, 11 as principal of Penn High School … Steve Hope will be taking over as Goshen Community School's new Assistant Superintendent July 1, 2017.
"As a superintendent, I've admired Steve and enjoyed watching him develop into one of the finest principals and administrators I've ever had the pleasure of working with," said Dr. Thacker in an email to staff.
Hope started at Penn in 1995 as an art teacher and within three years was named Dean of Students. He went on to serve in a number of leadership positions at Penn before becoming Principal: Director of Counseling, Assistant Principal and Associate Principal. During his tenure as Principal, he established Penn's academy structure through a Smaller Learning Community grant, which could arguably be one of the most prevailing reasons why Penn has emerged as one of the country's most premier high schools. Penn now has a remarkable 97% graduation rate--the highest in the state among high schools with more than 500 students. In 2008, it was just 79%. These are just some of the reasons why Steve was named 2015-16 Indiana High School Principal of the Year. 
The list of championship titles and awards of both Penn students and staff is endless! Penn students outperform their peers on a regional, state, national and world level from STEM to fine arts, to academics to athletics on a regular basis!
"We all know what a fantastic leader Steve is," Dr. Thacker went on to say. "He is a part of the P-H-M family and always will be. We take joy when one of our own succeeds. Please join me in congratulating him on a job well done, and thanking him for all he's done to make Penn and our school district better. He'll always be a Kingsman!"