Posted: Monday, March 23, 2020 - 4:34pm
Monday, March 23, 2020
Dear P-H-M Families,
Today (Mon., March 23), Indiana Governor Eric Holcomb ordered all Indiana residents to stay home except for essential duties. In an effort to reduce the potential exposure to our P-H-M families and staff, starting tomorrow Tues, March 24, we have updated the locations that will be supplying meals.
Starting Tuesday, March 24, Early Meals will be offered at Prairie Vista & Grissom from 8 – 9 a.m., Midday Meals will be offered at Prairie Vista, Grissom & Penn from 11 a.m. – ​1 p.m. and Late Meals will be offered at Penn from 5 - 7 p.m. This is available to ANY and ALL P-H-M students.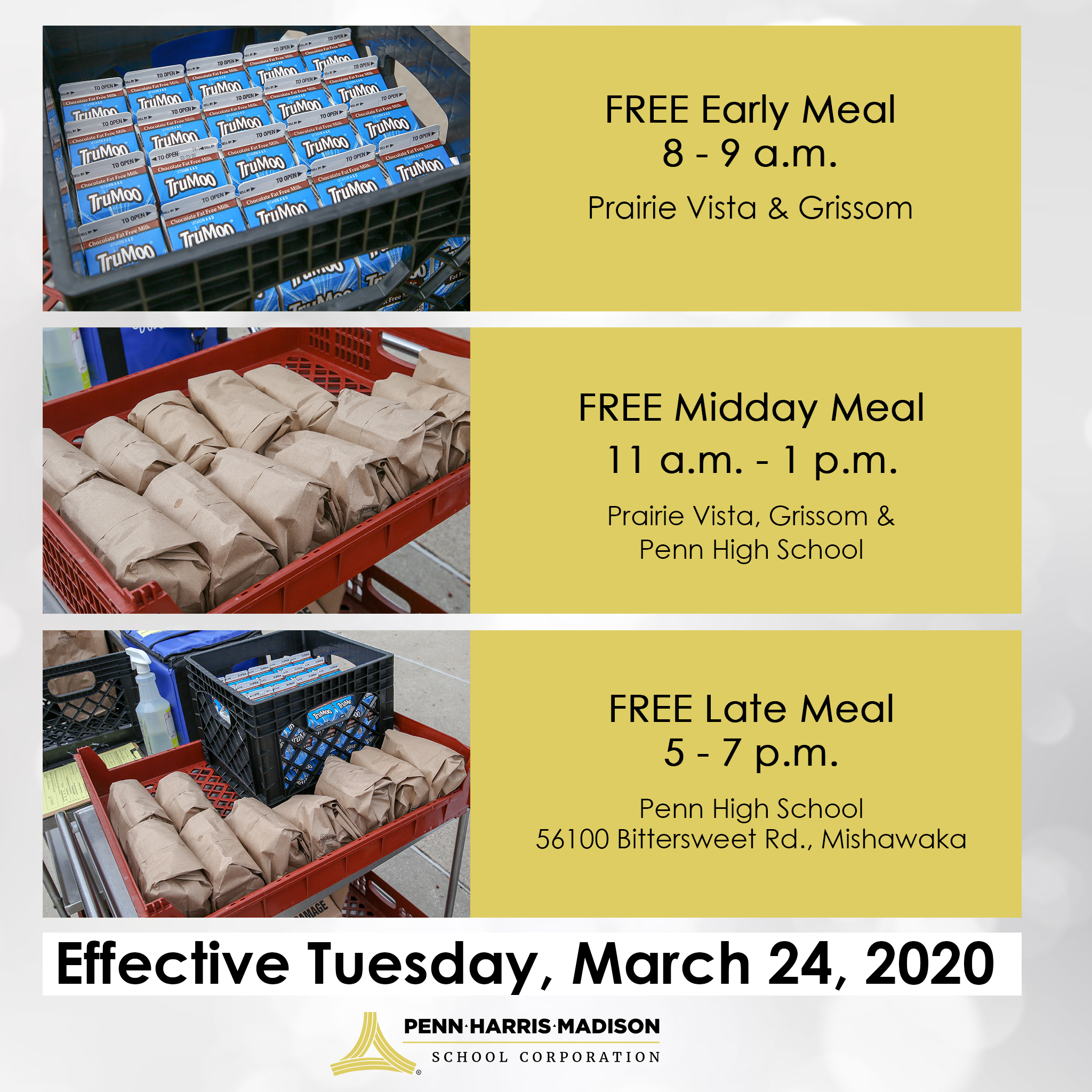 The student does not have to be with the parent/adult when they pick up the meals. The adult just has to be able to show proof that they have at least one P-H-M student that they are picking up a meal for. They can show an ID card, a piece of paper with the student ID number, a report card, etc.
To help parents, Early sack meals for the following day can be picked up at the Midday and the Late Meal pick up times. 
We are doing our best to try and relieve as much stress as possible for our families. Even though our students are not in our buildings and classrooms, they are at the top of our minds. All of us at P-H-M are working to make things as stable as we can for you.