Posted: Monday, March 19, 2018 - 2:08pm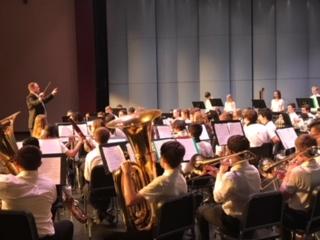 The 2018 ISSMA Middle School Festival was held this past weekend (March 17) at Penn High School.
The student music groups listed below performed and all received Gold Ratings!
Four Orchestras from Discovery
Four Bands from Discovery
Three Orchestras from Grissom
Two Bands from Grissom
Two Orchestras from Schmucker
Three Bands from Schmucker
In addition, the following groups received a Gold Rating "With Distinction" for a most outstanding performance:
Discovery Orchestra #1
Discovery Orchestra #4
Grissom MS Orchestra #2
Schmucker Orchestra #1
Schmucker Orchestra #2
Schmucker Band #1
Schmucker Band #3
This level of performance shows great passion and great care from our teachers, as well as excellent preparation and dedication from our students!