Posted: Thursday, June 13, 2019 - 1:58pm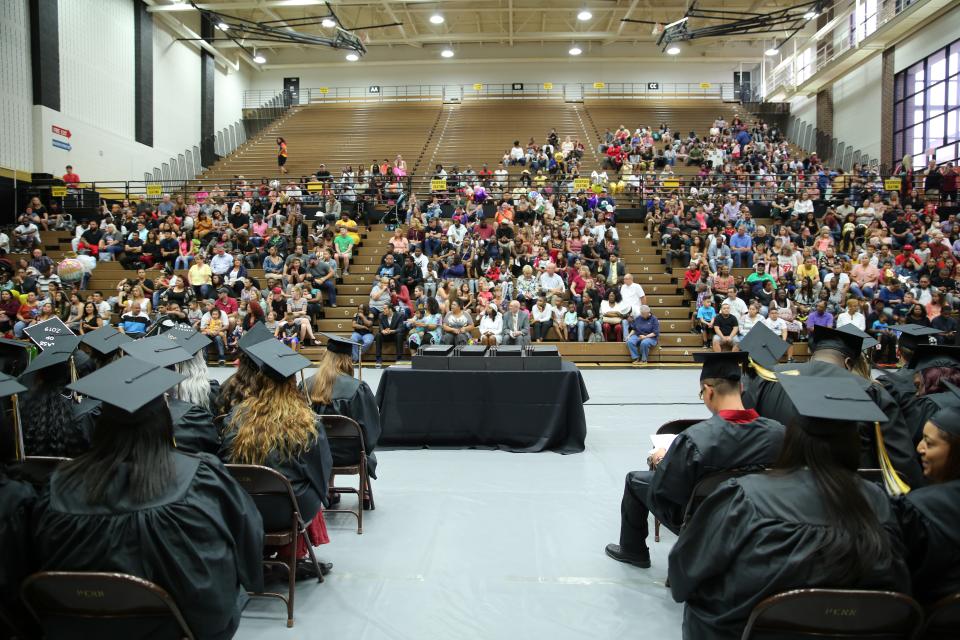 On Wednesday, June 12, approximately 125 Night School students received their high school diplomas. Some pictures from the ceremony are in the photo gallery below. To see the full gallery, please click here to visit Penn High School's Facebook page.
The Commencement services were held in Penn High School's Main Arena. Officiating the ceremony were P-H-M Superintendent Dr. Jerry Thacker, Penn Principal Sean Galiher, Director of Counseling John Westra, Director of Alternative Learning Seth Molnar, and Pennway Night School Director Ginny Mueller. Click here to view the Graduation program.
The graduates family and friends clapped and shouted cheers of joy for their loved ones who had completed their goals of getting their high school diplomas.
Congratulations to the Class of 2019 and their families!
To download high resolution jpg files from the photo gallery below, just simply click the "DOWNLOAD" button on the bottom right-hand corner of the photo while viewing it in the Photo Gallery function. We are happy to provide this service to you free of charge.