Posted: Friday, July 23, 2021 - 9:55am
By Joseph Fratena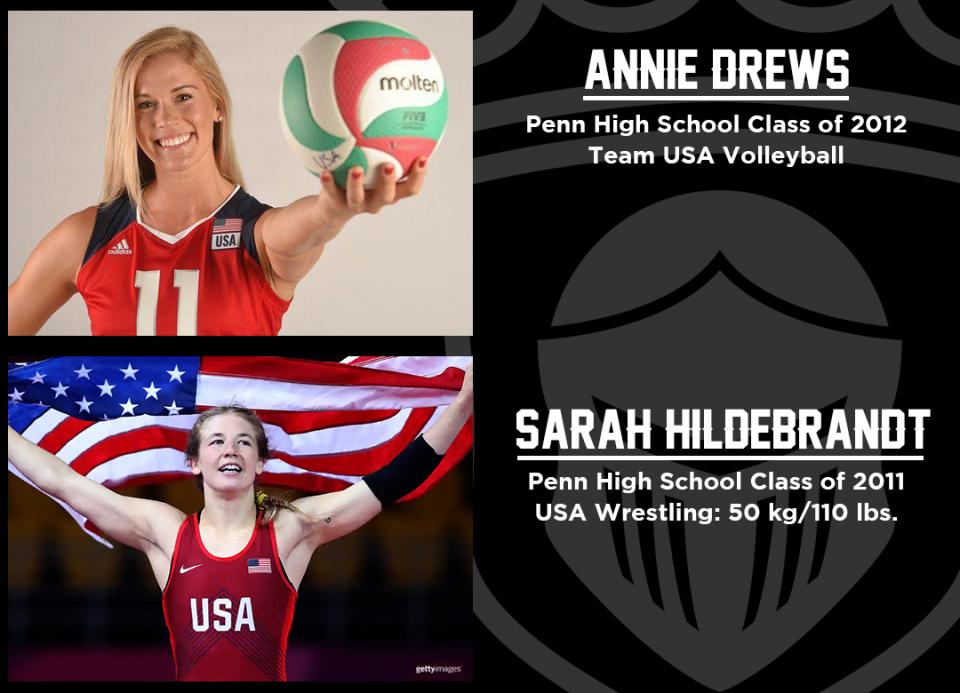 Tokyo 2020 is officially underway and we are PROUD to have not one but two graduates from Penn High School representing Team USA. Annie Drews ('12) will be competing in volleyball and Sarah Hildebrandt ('11) will be competing in freestyle wrestling. Also in Tokyo is Penn Wrestling Head Coach Brad Harper. Brad is working with Sarah as her personal coach. Learn more about Annie and Sarah below!
---
Annie Drews, a 2012 graduate of Penn High School, will be playing volleyball as an opposite hitter, representing Team USA with the perfect balance of offense and defense.
Before earning her spot on the world stage, Annie won two 4A volleyball state championships at Penn High School in 2010 and 2011. Annie was also a member of the U.S. Women's National A2 Program while studying at Purdue University.
She is also the first in program history to represent Purdue on the Olympic Volleyball Team. U.S. Women's Volleyball is currently ranked No. 1 in the world, and I can't wait to see how far they'll go!
---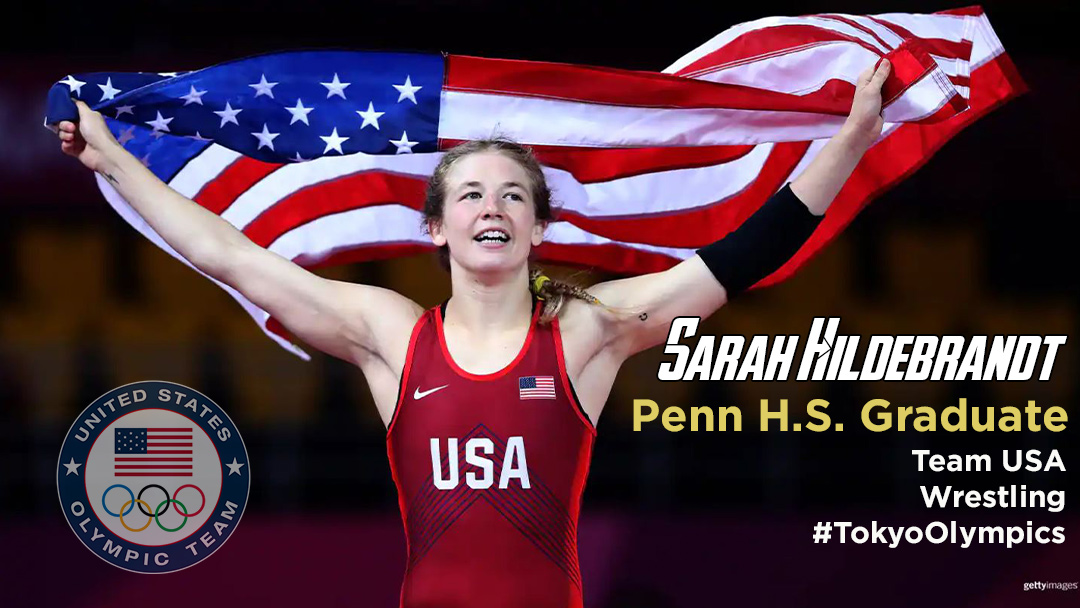 Sarah Hildebrandt, a 2011 graduate of Penn High School, will represent Team USA as a wrestler in the 50KG weight class.
While at Penn High School, Sarah became the first female to qualify for the Indiana High School Athletic Association (IHSAA) Wrestling Semi-State competition and led Penn High School to the IHSAA Team Championship. Since graduating from high school, Sarah has earned four gold medals competing in the Pan American Games, as well as a silver medal in the World Championship.
Sarah brought Penn High School Wrestling Head Coach Brad Harper with her as her personal coach. Sarah's continues involvement in Penn Wrestling is an inspiration to the next generation of girls and has helped grow the girls wrestling program to the best in the area!
---
These are just two of more than 30 American Olympians who have connections to Indiana high schools, colleges, or universities.
To learn more about our Olympians with Hoosier roots, click here.