Posted: Friday, January 26, 2018 - 1:00pm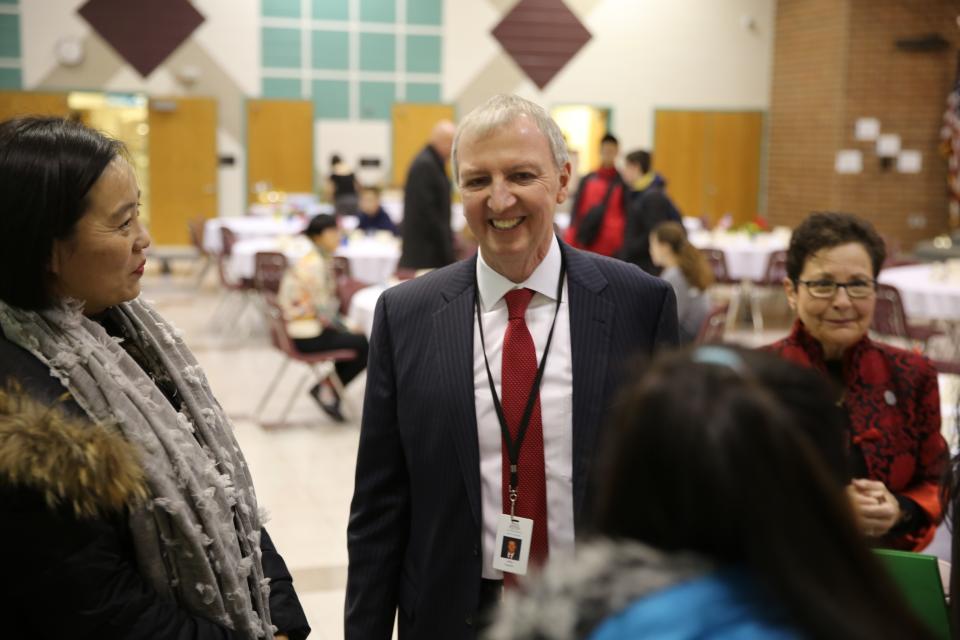 On Friday, January 19, P-H-M hosted  21 students and seven teachers from P-H-M's partner school in Anshan, China.
The visit started at Discovery where students, staff and P-H-M administrators attended a kick-off breakfast. The student visitors spent the morning at Discovery sitting in on various classes with their P-H-M host student learning from DMS teachers. The students and teachers also got to ride P-H-M school buses to visit classrooms at Grissom and Schmucker Middle schools—giving them a complete flavor of academic life in Penn-Harris-Madison. Click to see pictures and get more details about the visits to Discovery, Schmucker and the Grissom.
Click to watch the "Excellence Happens Here" video of Discovery Principal Sheryll Harper explaining the value of the cultural exchange program.
Click to see more Excellence Happens Here videos about Penn-Harris-Madison School Corporation.
P-H-M has had this partnership with the school in Anshan, China sine 2009. Every other year P-H-M middle school students get the opportunity to visit the school in China and also host Chinese student visitors here.  The next trip to China is planned for  March 27 – April 4, 2019. Click to learn more.